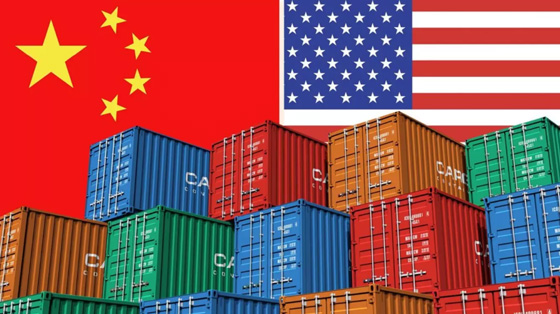 On June 28-29th, twenty of the world's most influential states will gather in Osaka for the G-20. Being held in Osaka, the world's attention should be on Japan and on global governance. Unfortunately, the U.S.-China trade war and a potential tête-à-tête between President Trump and President Xi will likely cast a shadow over this important meeting.
Summit watchers will be looking for any indication that President Xi and President Trump will be setting the stage for an end to the U.S.-China trade war. Notwithstanding, a handshake and smile at the G-20 between President Trump and President Xi, neither can find a quick end to the trade war due to domestic political agendas and their longer-term strategic rivalry.
On June 10th, 2019 President Trump threatened more tariffs on Chinese imports if President Xi Jinping is not at this month's G-20 meeting. This tariff threat intensifies concerns in Zhongnanhai about President Trump's selection of May 4th to increase tariffs on China, which is a highly symbolic date within Chinese contemporary history. This is the 100th anniversary of the nationalist student movement of 1919 when students protested the unequal treatment imposed by foreign powers on China.
Chinese leaders fear any compromise with the U.S. that is reminiscent of unequal treaties of the past that were imposed by foreign powers, which could lead to domestic instability. Their anxieties are rooted in the concern that discontent could unleash another nationalist uprising and it could lead to social and economic instability and potential regime change. Based on these historical sensitivities, they will not succumb to any trade deal that is seen domestically as unequal.
The aforementioned concern is amplified by a constellation of unfortunate anniversaries, including the 70th anniversary of the PRC, the 60th anniversary of the Tibetan uprising, and the 30th anniversary of the Tiananmen Square Crackdown. Each anniversary taken individually would raise concern for the CCP, as each is a potential lightening rod for dissent.
Collectively though, they represent a perfect storm of inconvenient historical events that challenge the Party's legitimacy. Saliently, these sensitive anniversaries make Beijing extremely resistant to any trade deal that can be viewed as unequal, or that would sully the carefully cultivated domestic narrative that the Party is the sole political entity that can bring stability and prosperity to China.
The take home here is that President Xi will not and cannot come to any trade deal with the US at the G-20 or in 2019.
For the Trump administration, a trade deal is likely not the "end game" when it comes to Sino-U.S. relations, despite his rhetoric. With President Trump's signature initiatives such as the building of "The Wall" between Mexico and the US as well as the denuclearization of North Korea having lost all momentum, President Trump is seeking to brandish a political win to bolster his chances of being re-elected in 2020.
President Trump understands that his China policy has broad bi-partisan support at the politician, policymaker, business community and citizen level. He understands a continued strong policy on China to be a winning strategy for 2020 and as such, he will not back down from the trade war unless the Chinese make a major concession (very unlikely), or there is a downturn in the domestic economy.
Superficially, re-election seems to be at the core of his calculation to maintain pressure on China. At a deeper level though, President Trump's policies since becoming President strongly suggest that the trade war is only the first salvo of a comprehensive strategy to prevent China from emerging as a peer competitor.
The second salvo the Trump administration has launched is expanded initiatives to block the use of Chinese technology in advanced vehicles, denying additional requests by Tesla Inc for tariff relief on key components of its electric vehicles, and rejecting Uber's petition to waive tariffs on electric scooters and at least 50 separate requests by General Motors Co. These are clear indications that the trade war is not just a trade war, as it is expanding into the tech sector.
The enlistment of allies and partners to block Chinese tech firms in their home countries provides further evidence that the Trump administration's trade war is part of a larger strategy.
The third salvo indicating the Trump administration's trade war is part of a comprehensive strategy to outcompete China is the recently released Indo-Pacific Strategy Report released by the Department of Defense, which is a comprehensive articulation of DoD's role within a whole-of-government strategy for the Indo-Pacific region. Seen alongside the National Security Strategy and the National Defense Strategy, it is clear that the Trump administration and its national security team see China is a strategic competitor that requires a comprehensive approach.
Seen as a whole, the U.S. initiated trade war is only part of a comprehensive strategy to constrain China and ensure that it engages in rules-based behaviour. Hopes for a breakthrough at the G-20 are ill founded as is a compromise in the coming months. China should expect tariffs to be a permanent feature of China-U.S. relations well past the 2020 elections. At the same time, China will be challenged by the intensification of a comprehensive approach by the U.S. to preventing the emergence of China as a regional hegemon.