The chaotic and disordered U.S. presidential election finally concluded with Donald Trump, to the surprise of many officials, scholars, pundits and media, becoming the president-elect of the United States.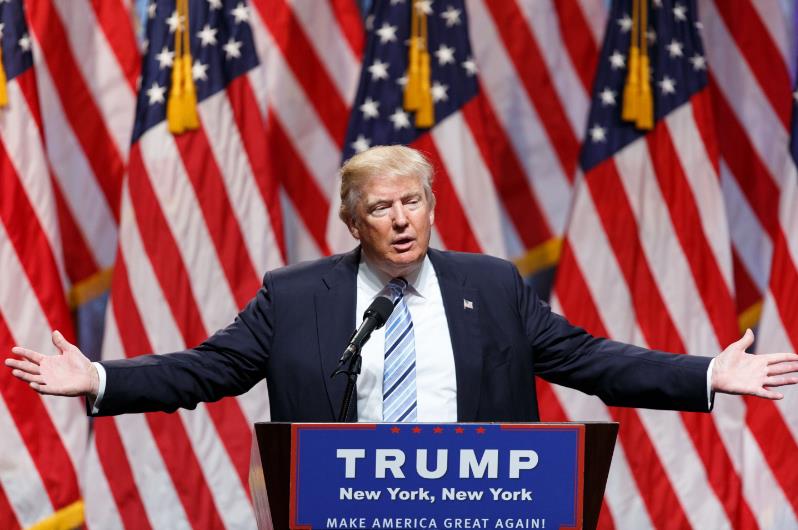 Although the election ended, it continues to have a ripple effect. The "Trump-Sanders phenomenon" has long stimulated fierce debates in U.S. on various social issues and its presidential election system. The controversies and divergences on those issues, sometimes intertwined, have exerted a rather negative effect on the whole country and the U.S. image in the world.
Trump, after taking office in January, will first of all face serious challenges both at home and abroad, which might also influence future China-U.S. relations.
The unprecedented sentiment of "anti-globalization" in U.S. is what Trump could not avoid. People who have taken globalization as granted and seen it an unstoppable historic force have been proved wrong, based on the evidence of "Brexit" and the rise of Trump. It may be true that globalization increases the global wealth aggregate, but not everyone receives their equal share of benefits. Those who think they are left behind and scarcely represented by the politicians have shown their political force in both "Brexit" and the US presidential election. There is no denying that Trump takes the Oval Office with the help of those anti-globalization sentiments. Now the question is whether Trump could really represent them, because he has to represent and unite the whole country.
Trump must understand that "de-globalization" should not be the alternative. However, if the wealth gap continues widening and the middle class keeps shrinking, the impetus for "de-globalization" will be hard to dispel. According to the statistics, income for the wealthiest 1% of Americans more than doubled between 1979 and 2011, while wages for U.S. workers increased only 6% over that period. A Pew Research Center analysis in this May argued that the middle class was shrinking in most U.S. metropolitan areas and that median incomes had fallen, too. The research shows in 190 of 229 metropolitan areas, the median income dropped.
On foreign policy, unlike former U.S. Secretary of State Clinton, Trump is inexperienced. With so many troubles and problems at home occupying his time and resources, it will be very hard for him to initiate significant moves abroad, at least at the beginning of his term. It is expected that he will spend more time on healing the wounds inflicted by this election.
In addition, it is still unclear who would join Trump's foreign policy and security team, while his opponent Clinton already had an ideal team in her mind, including seasoned former officials such as Tom Donilon, Jake Sullivan, Michèle Flournoy, etc. This factor will increase uncertainties of Trump's foreign and security policies.
It seems that Trump has an element of isolationism, intending to put U.S. interests first and keep certain affairs of other countries at a distance. Trump's mindset of isolationism is obvious in his words and expressions. He suggests globalization had already undermined the country's interests and that he "will never enter America into any agreement that reduces our ability to control our own affairs". Moreover, he insisted on shifting more obligations and burdens to US allies and even threatened to abandon them if they did not pay for the cost of their own defense.
It's hard to systematically summarize Trump's thoughts on foreign policy since neither his foreign policy idea nor his team is well shaped, let alone his China policy. In order to avoid sailing into the uncharted water, the next president of the United States should carefully build mutual confidence and reduce the possibility of risks. Here are some suggestions.
First, the annual summit between the two leaders should be held as early as possible in 2017 after Trump is sworn in and takes office, so as to help them know each other better.
Second, continue previous high-level dialogue mechanisms like the Strategic and Economic Dialogue (S&ED) and High-Level Consultation on People-to-People Exchange (CPE) so as to maintain a smooth and candid communication among senior and working-level officials.
Third, Trump should pay close attention to the regional hot issues especially during the first half year of 2017 when selecting members of his foreign policy and security team. For example, on the Korean Peninsula issue, Trump should think twice before taking actions not welcomed by China; on the South China Sea issue, Trump should restrain the impulse of U.S. military to show aggressiveness by conducting Freedom of Navigation Operation (FONOP), which may poison the bilateral relations at the very beginning.