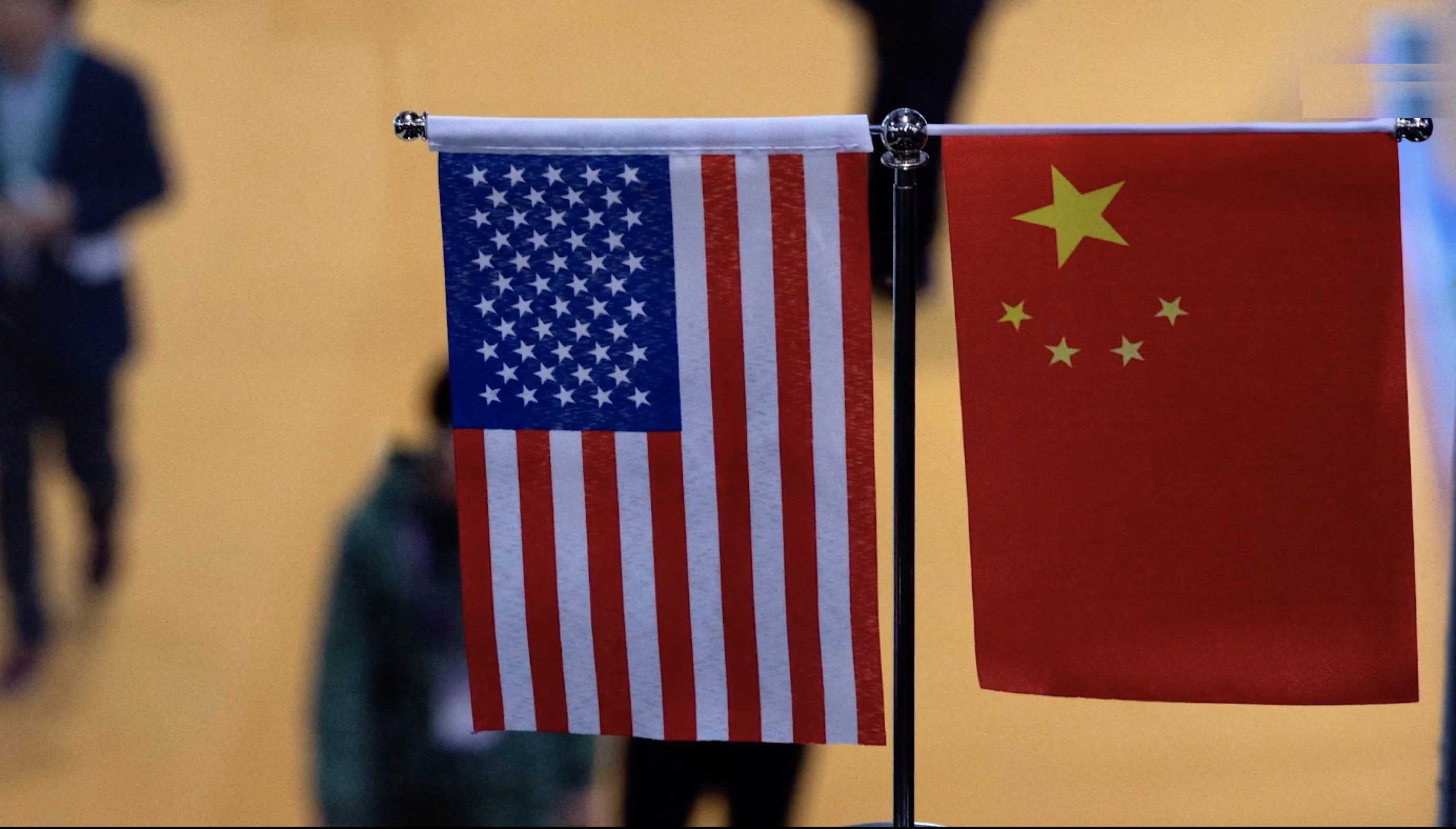 One of the most striking emerging views in the debate on Sino-American relations, is the view of structural fatalism.
This view is "fatalistic," in the sense that it couches its predictions and judgments concerning where the bilateral relationship is trending, in frameworks and terms that are blatantly deterministic. Consider the following three propositions, which have emerged as the crowd's favourite across the foreign policy communities on both sides of the Pacific:
Firstly, that China and the U.S. are likely to be locked in a state of active, significant mistrust for at least the next five years, if not longer;
Secondly, that the leaderships of both countries (at least, the Democrats in the U.S., and the Communist Party leadership in China) are tentatively inclined – even at this juncture – towards preventing a full-out hot war between them;
Thirdly, that despite this burgeoning consensus over not starting a war, the two countries will likely be at loggerheads with one another qua strategic competitors, across a wide range of domains, including the geo-strategic, economic, industrial, and military capacity-building.
This view is also "structural," in that it does not hold that the responsibility for the present state of Sino-American relations – if "responsibility" is the right nomenclature to begin with – rests with any single individual. With or without the incumbent leaderships in Beijing or Washington, these voices suggest, the outcomes would be all but practically the same. At best, powerful individuals and incidental factors (such as the rogue balloon, or the contentious visit by Speaker Nancy Pelosi to Taiwan last year) only marginally accelerated or slowed down the fundamentals.
In fact, this view may not necessarily reflect or do justice to the wide-ranging views across the foreign policy spaces and elite in Beijing and Washington – at least, certainly not amongst the savvy insiders in the know, who have seen and endured worse periods in the bilateral relationship. Many are well aware of the extent individuals have exerted outsized influence on the trajectory of the relationship, such as Donald J Trump and his associates' erratic, vacillating China policy. Yet we should nevertheless recognise that this view has gained traction amongst many jaded, once-pro-engagement advocates on both sides of the Pacific.
Understanding the above context is crucial, in order for us to make sense of the following argument, which seeks to somewhat challenge both the fatalism and structuralism as outlined above. Sino-American relations are indeed fraught and tense. Yet there is a clear understanding and increasingly apparent determination on the part of both leaderships to do more than merely seek unambitious guardrails to prevent the relationship from – proverbially – going off the rails. The actions made by individual leaders, and their closest confidantes and associates, can and do matter in shaping the trajectory of our Earth.
As shown by the visits to China by the illustrious roster of American business leaders earlier this year, and by high-level officials from Biden's cabinet as well as the Senate Majority Leader Chuck Schumer more recently, there is clear appetite and tentative openness on Beijing's part for direct dialogue with voices in America of importance. The Chinese leadership has repeatedly sought to signal, rhetorically or via welcoming these high-level delegations, that it is in principle open to negotiations and peaceful discussions with the U.S. through which they come to a hopefully mutually agreeable modus vivendi.
Now, some in the American political establishment would charge that these consecutive talks have delivered little concretely for U.S. interests – especially on issues such as Taiwan, the South China Sea, and alleged espionage and intelligence-gathering efforts by China on American soil.
Yet it is worth noting that the rebuilding of trust between administrations takes both time and sincerity – extended and demonstrated at the topmost levels of government. This is especially given the escalation in intensity and extensiveness of measures seeking to restrict China's access to sensitive technologies and strategic raw materials. An approach dubbed 'small yard, high fence' by American policymakers, rooted in Washington's search for purported 'economic security,' has fed into Beijing's belief that the U.S. is aiming to contain and curb China's rise through drawing upon its allies and partners – both old and new.
Individuals can and do often make a difference. Whilst it is often reported that former U.S. Secretary of State Kissinger's visit to China and Ping Pong Diplomacy paved the way for the seminal Nixon-Mao meet and Sino-U.S. dethaw in 1972, another, comparatively overlooked, aspect of Kissinger's diplomatic career was the close friendship he enjoyed with former Soviet Ambassador to the U.S. Anatoly Dobrynin, which enabled Nixon to keep an open line to the Soviet Politburo. Whilst senior officials across the defense and military in Beijing and Washington have maintained discreet lines of communication throughout the past year despite the superficially acrimonious rhetoric adopted by posturing politicians, it remains the case that the state of high-level communication – and trust – remains wanting.
Trust-building and restoration is the most important one out of the "thousand reasons" as to why Presidents Xi and Biden should conduct a high-level, closed-door dialogue at APEC 2023, in San Francisco later this year. President Xi's absence at G20 has added to the urgency of a face-to-face conversation between the two heads of states, which would be vital in allowing both leaders to clearly align on critical questions, as well as signal from the top to their respective policy teams the room and appetite for further communication.
From China's perspective, it is crucial that its senior leaders convey clearly to their American counterpart the country's genuine baselines – differentiating them from the plethora of 'redlines' often invoked in public signalling and open communications – concerning sensitive regional flashpoints such as the Taiwan Strait, East China Sea, and the Sea of Japan. In the run-up to the Presidential Elections in November next year, the rhetoric, policies, and approaches adopted by American politicians (including Biden) will likely become precipitously pointed and bellicose. Beijing – and perhaps understandably so – would also want to know which of the proffered statements from Biden's team should be taken seriously, and which should be tolerated as necessary theatrics, and yet which should by no means be taken as credible.
From the American perspective, President Biden's team also has every incentive to clear up undue bad air with China. With some of the most seasoned and experienced China specialists in the space advising, Biden is well aware of the stakes involved and perils of any potential conflict over Taiwan, which Beijing has long staked out to be its foremost priority. Balancing a strategic need to signal competence and strategic restraint in managing one of the most intertwined and significant economic partners to the U.S., and the tactical, political need to demonstrate 'toughness' on China, Biden is no doubt walking a tightrope going into 2024. A meeting with Xi where he can establish the limits to areas of clear divergence, the basis for potential convergence and collaboration, and regions of tacit consensus, would be maximally useful in allowing him to focus on securing a second term. Hence a direct, robust conversation without proxies, without representatives or delegates, would serve the most immediate and pressing interests of both leaders.
There are some who believe that at APEC 2023, both leaders should also talk about the unfolding tragedy in Israel-Palestine, and the ongoing war of aggression waged by Russia against Ukraine. Whilst these issues will no doubt come into play, with symbolic agreements potentially to be reached, one should not place high hopes in the potential fruits of a prospective Xi-Biden meet in relation to these conflicts.
This is for two reasons. Firstly, because they are unlikely to allocate much time or attention to such issues, which do not – from their vantage points – touch upon the fundamental core of the Sino-American dynamic. Secondly, solutions to some of these Gordian knots, such as the Israel-Palestine conflict, are likely to be seen as involving more than China and the U.S. alone, and may behoove multilateral agreements and negotiations. Biden and Xi should seize upon the meet to focus on what they can and must seek to manage – the Sino-U.S. relationship.