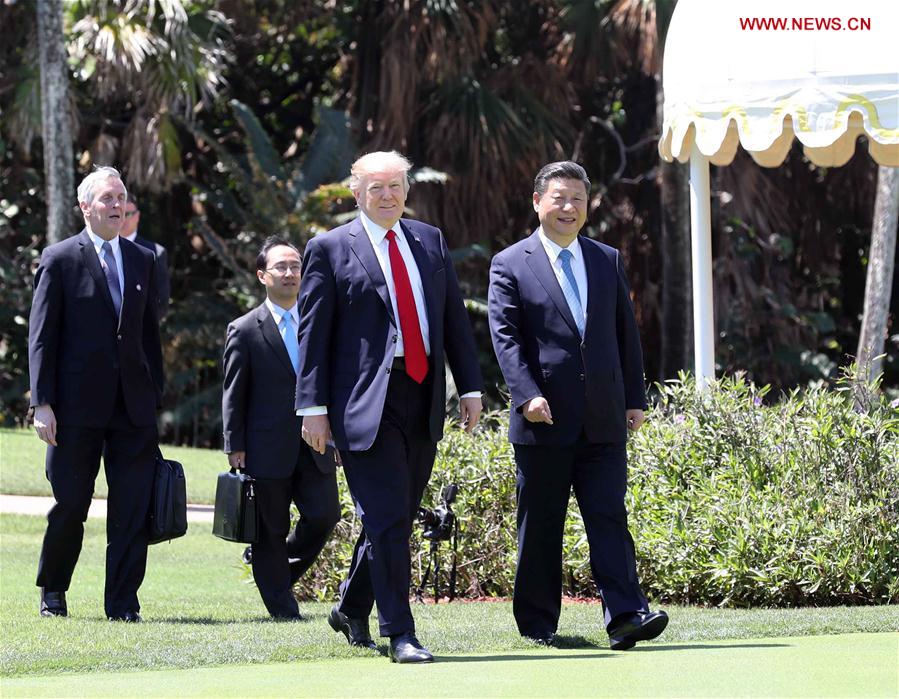 Public opinion is divided on whether or not the historic meeting between US President Donald Trump and North Korean leader Kim Jong-un in Singapore on June 12 could herald a complete denuclearization of the Korean Peninsula. US opinions are not upbeat about such a possibility, and there is also widespread criticism of Trump. The optimistic attitude held by the Trump administration forms a sharp contrast to the pessimistic views of the public. It is reasonable to have expectations that the US and North Korea could reach a nuclear deal, and the probability of striking such a deal is rising. But it would be advisable to hold a cautious attitude towards future risks.
The following could help explain why the probability for a US-North Korea nuclear deal is rising.
First, the US government holds an upbeat view. Trump insisted that with the signing of the "very good deal", the hard nut of the North Korean nuclear issue had been cracked. Secretary of State Mike Pompeo said that Trump and Kim have shown their greatest sincerity in denuclearization and the US hoped to achieve "major steps" in denuclearization before the end of Trump's first term in 2020. Japanese Foreign Minister Taro Kono disclosed that during the secretary of state's visit to Japan, Pompeo said the US submitted a list of 74 demands to North Korea on complete denuclearization under the North Korea-US denuclearization framework deal, including elimination of the nuclear arsenal and chemical weapons of mass destruction, missiles, and related infrastructure in a verifiable and irreversible way. When the North Korean leader committed to the pledge in writing, Pompeo said he believes that North Korea will stick to its promise.
Second, due to Trump's unconventional and unshackled personality, the possibility of a political solution should not be ruled out. US public opinion tend to believe that by circumventing US traditions and conventions on the North Korean issue, it's possible for Trump to make breakthroughs. At present, Trump is more flexible than his predecessors in providing security guarantees to North Korea. In addition to announcing a suspension of US-South Korea military drills in August, Trump even said he would consider a permanent withdrawal of US troops from South Korea. This stance is unprecedented in American diplomacy.
Third, judging from the leaked contents of secret deals between the US and North Korea, differences in actual stances between the US and North Korea are narrowing. North Korea did not set US removal of sanctions and complete withdrawal of troops as preconditions for denuclearization, and the US also agreed to provide certain security guarantees to North Korea in the process of achieving the goal of denuclearization. Both of them abandoned their past stances and are trying to work to meet each other halfway. North Korea did not show its opposition to the contents of complete, verifiable and irreversible denuclearization.
However, there are still risks lying ahead.
First, North Korea's intentions are unclear. To date, North Korea's denuclearization stance has mainly been relayed by the US, while North Korea just shifted its focus to economic development.
Second, the rising tensions among major countries also disrupts cooperation against North Korea. The US repeatedly stated that if demands for full denuclearization could not be met, it would not lift sanctions against North Korea, and military drills between the US and South Korea would resume. With the recent easing of the North Korean nuclear issue, the role of international cooperation led by the US is weakening. Russia was actively advocating the "phased, synchronized" solution to peninsula denuclearization, and asked the United Nations to lift sanctions against North Korea as early as possible. South Korean media speculated that China was intentionally aiding North Korea, for example, by secretly opening tourism to North Korea and exporting fuel there. Furthermore, Trump once again called for tightened border control between China and North Korea. All this showed that the US and South Korea still don't trust China.
Last but not least, denuclearization in the eyes of Trump is also different from CVID (complete, verifiable and irreversible denuclearization). Judging from the "America First" perspective, North Korea's ballistic missile capability is a direct threat to the security of the US mainland and therefore should be the top concern of the US. Once North Korea freezes or destroys its ballistic missile capability, it would remain uncertain and doubtful whether or not the US has enough initiative or willingness to promote CVID. Many tend to believe that Trump's moves are nothing but a political show.
As far as China is concerned, it's in its best interests to actively encourage the US and North Korea to reach a substantial denuclearization deal as soon as possible. To this end, China should continue to implement UN sanctions against North Korea and strictly implement border control, and should not compromise on sanctions and denuclearization. The US should strengthen cooperation with China to denuclearize the Korean Peninsula. China and the US should also cooperate to prevent self-serving attempts by Russia or South Korea to give North Korea leeway. And China and the US should also consult each other on long-term political arrangements for the Korean Peninsula.