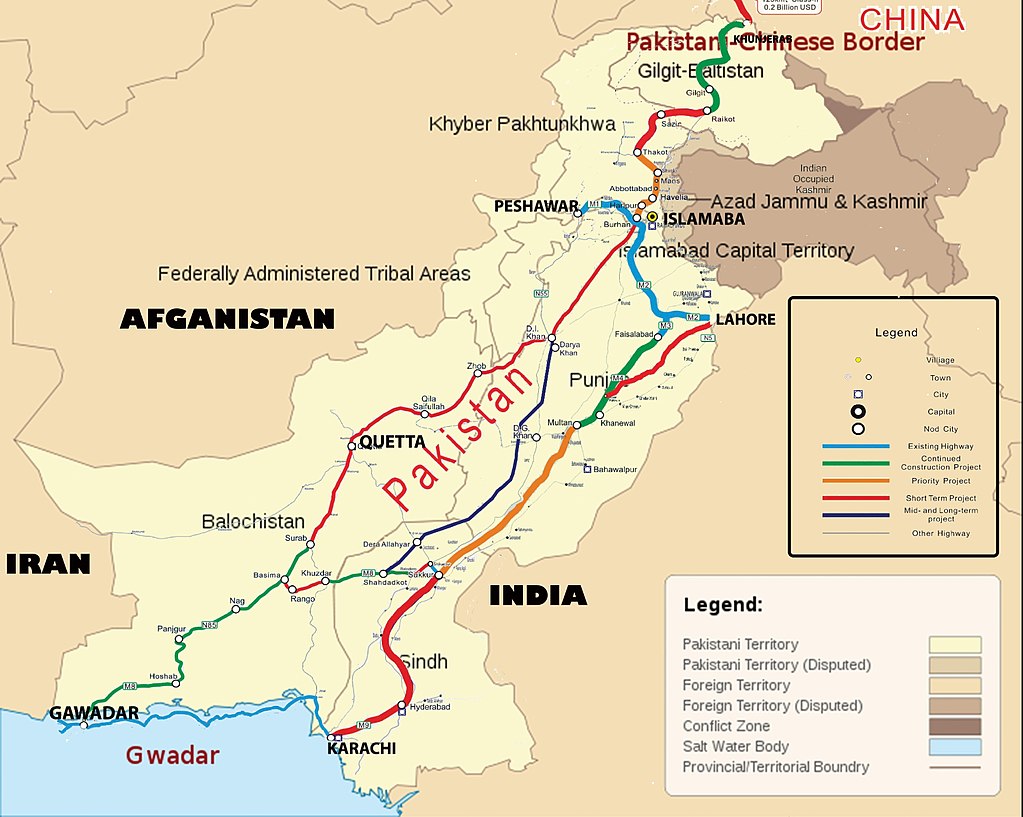 On July 13, the Balochistan province of Pakistan witnessed its worst ever terrorist attack, when a suicide bomber blew himself up at a local election rally in Mastung district. The explosion killed 149 people and wounded 186 people. It was the biggest terrorist attack in the history of the south-western province of Balochistan in terms of its death toll. Balochistan has been wracked by a separatist insurgency since 2005 and terrorist attacks are fairly common, but the Mastung attack was terrifying even for the people of Balochistan.
The attack in Mastung shook the entire country, brought the election campaign in Pakistan to the brink of suspension and raised serious questions about the security and stability of the country at large. The attack was claimed by the Islamic State of Iraq and Syria (ISIS) (a connection which has been confirmed by the local police) and carried out by a teenage boy from Sindh, whose four siblings are in Afghanistan fighting on behalf of ISIS. Such trends towards radicalism among youth in the region not only threaten the stability of Pakistan, but also the future of Pakistan's proclaimed economic savior – the China-Pakistan Economic Corridor (CPEC).
ISIS continues to pose a threat to Chinese interests in Pakistan, and has in the past specifically targeted Chinese citizens living in Balochistan in retaliation for what it perceives as China's infringements of the rights of its Muslim population. In May 2017, a Chinese couple were kidnapped by ISIS from the center of Quetta, the capital of Balochistan. In order to recover the Chinese couple, Pakistani army commandos conducted a surprise military raid on an ISIS hideout in Mastung in June 2017. This raid resulted in the death of 12 ISIS terrorists, including the chief of their Balochistan chapter, but sadly failed to recover the Chinese couple, who were executed in retaliation. That incident effectively ended the free movement of Chinese citizens in Balochistan province. Now, as I have observed, they only travel with strict government security.
Why did ISIS target an election rally in Balochistan? ISIS was established in June 2014 in Iraq, and aims to establish an Islamic caliphate made up of every territory which was once ruled by Muslims. An Islamic caliphate is a 7th century political government formed by the successors of the prophet of Islam. ISIS' imagined caliphate includes many sub-states, the largest of which is called Khorasan, which is made up of Pakistan, India and Afghanistan. As analysts have argued, all ISIS terrorist activities in Pakistan are ultimately meant to pave the way for the establishment of ISIS-controlled Khorasan.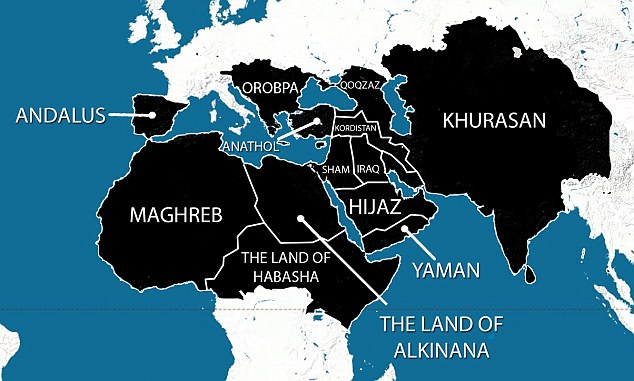 Map of territories ISIS claims (Picture Credit: Daily Mail)
ISIS is rapidly growing within Pakistan. According to reports, more than 30 well-trained and lethal al-Qaeda and Taliban fighters defected to ISIS in 2015. A report published by the Pakistan Institute for Peace Studies (PIPS) in January this year claimed that ISIS's influence is on the rise in Balochistan. It has also been reported that ISIS is establishing its network in the Makran division so that it can focus on Gwadar, a port city and the starting point of the CPEC in Pakistan. Presently, Gwadar is the only city in Balochistan where Chinese citizens are working, under strict security. ISIS's plans to focus its terrorist activities on Gwadar speaks volumes about its intention to target Chinese citizens and interests in Pakistan.
Moreover, ISIS is making overtures to Uyghur Muslims who face persecution by the Chinese state. Uyghurs are a Muslim minority living in the Xinjiang Uyghur Autonomous Region, who are both a minority in terms of religion (in a largely atheist state) and in terms of ethnicity (in Han-dominated China.) Due to the proximity of Xinjiang to central Asia, the Chinese government is wary of separatist movements, such as the East Turkestan Islamic Movement (ETIM), which is a Muslim separatist group founded by militant Uyghurs. In 2011, Chinese authorities alleged that ETIM militants had been trained in Pakistan's lawless FATA region. ISIS is also reported to have tried to recruit Uyghurs for its activities in China. Why is ISIS targeting the Uyghur-dominated Xinjiang region? It is the starting point of the CPEC in China.
China has become an ISIS target because its followers believe that China has "forcibly seized Muslims' rights" in Xinjiang by not allowing Uyghurs to practice Islam. Additionally, China is an atheist state, which is a crime according to ISIS ideology and has provided ISIS with the perfect propaganda to motivate its soldiers to turn against Chinese interests in Pakistan.
The looming threat posed by ISIS to CPEC has not gone unnoticed in Pakistan, which considers the CPEC a lifeline for its economy. The country has attempted to protect CPEC from ISIS and other terrorist organizations, including by establishing the Special Security Division (SSD) in January 2017. The SSD consists of nine army battalions and six civil wings, manned by 13,700 personnel. Its objective is to protect CPEC projects and the Chinese nationals working on them. However, the government is already facing difficulties in raising funds for the SSD due to the country's ailing economy and high debt levels. The government is contemplating levying a 71 Paisa (1 cent) tariff on consumers per unit of power consumption to pay for the security of CPEC projects.
Despite the support of the SSD, Pakistan may struggle to protect CPEC projects from terrorist threats. Compared to other terrorist groups operating in Pakistan, which seek to enforce Islamic rule in Pakistan, ISIS has a much broader goal: for Pakistan to be part of its global Islamic caliphate. Like other terrorist organizations, its modus operandi is to create chaos by carrying out terrorist acts. However, unlike other terrorist organizations, ISIS has huge global recruitment potential based on its caliphate propaganda, which increases its strength. ISIS virtually has an unlimited supply of suicide bombers which is the main weapon in its arsenal. With all its military might and technological superiority, even U.S. armed forces could not prevent suicide attacks in Afghanistan and Iraq. Although Pakistan has the sixth largest army in the world, which has been fighting terrorism since 2004, it would be very difficult for Pakistan to completely remove the threat of terrorist attacks against the CPEC.
ISIS is, and will remain, a primary threat for the CPEC. The Pakistani government is fully capable of fighting it, but this fight will be a burden on the country's resources and will reduce the foreign investment that was predicted as a result of the successful completion of the CPEC.