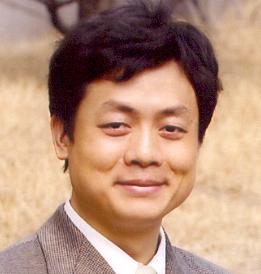 Wang Yiwei
Jean Monnet Chair Professor, Renmin University of China
Wang Yiwei is Jean Monnet Chair professor, vice president of the Academy of Xi Jinping Thought on Socialism with Chinese Characteristics in a New Era, PhD adviser at the Institute of International Affairs and director of the Center for European Studies at Renmin University of China. He is also the editor of the 10-volume "NATO Studies in China" series.
Jun 21, 2023

China no longer needs to move mountains or reclaim seas, as in ancient legend. Through technology, infrastructure, trade, finance, people and government policies such barriers have long since vanished. The BRI does, however, revive an essential ancient spirit.

Nov 15, 2022

Chinese-style modernization is an important reference for other emerging countries. It will not alienate the human dimension, and it will not destroy traditional culture. Rather, it aims to develop a new form of human civilization through international cooperation.

Jun 10, 2022

At first glance, the Ukraine conflict has some loose parallels to 1958, when the People's Liberation Army shelled Kinmen without notifying Russia in advance. But while rumors of intrigue may raise eyebrows, the comparison falls apart quickly.

Apr 20, 2022

The world is largely off track in terms of achieving the UN's Sustainable Development Goals by 2030. But China's Global Development Initiative and Belt and Road Initiative can work together for a better future.

Mar 14, 2022

A look at history reveals why Russia feels threatened by the eastward expansion of the European Union and NATO. The war may end with Ukraine becoming a neutral country that serves as a buffer zone for Russia.

Feb 25, 2022

Lessons of friendship, peace and unity were on display — and useful for China-U.S. relations: Compete like the Olympics. Unite like the Olympics. Move together into the future with the Olympics.

Mar 24, 2021

The problems the United States has with China boil down to several basic misunderstandings, starting with the fact that Marxism in China bears little resemblance to outdated Soviet ideology. The CPC should be understood from the perspective of human civilizations and, especially, Chinese civilization.

Nov 23, 2020

Be prepared, be equipped, no decoupling, no dependence — these are the keys to dual circulation. China's development is entering a new period in which it will change its way of influencing the world. Tremendous opportunities will come for all.

Sep 14, 2020

Europe has been forced to strike out on its own, frequently dropping its deference to the United States. Now it awaits the outcome of the U.S. election. But even if Biden wins, the U.S. may not regain its position as the world's center of gravity. The interests of China and Europe will steadily converge.

Apr 24, 2019

China's Belt and Road Initiative (BRI) is putting forward an alternative vision of global economic development to help developing countries escape poverty, and help developed countries head off inequality and populist challenges. But the US seems poised to squander its chance to participate and thereby shape this future of infrastructure, inclusivity, and innovation.