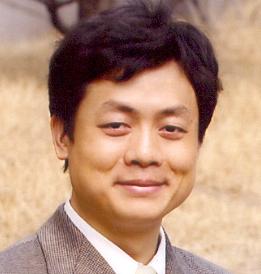 Wang Yiwei
Jean Monnet Chair Professor, Renmin University of China
Wang Yiwei is Jean Monnet chair professor, director of the Institute of International Affairs, and director of the Center for European Studies at Renmin University of China.
Mar 24, 2021

The problems the United States has with China boil down to several basic misunderstandings, starting with the fact that Marxism in China bears little resemblance to outdated Soviet ideology. The CPC should be understood from the perspective of human civilizations and, especially, Chinese civilization.

Nov 23, 2020

Be prepared, be equipped, no decoupling, no dependence — these are the keys to dual circulation. China's development is entering a new period in which it will change its way of influencing the world. Tremendous opportunities will come for all.

Sep 14, 2020

Europe has been forced to strike out on its own, frequently dropping its deference to the United States. Now it awaits the outcome of the U.S. election. But even if Biden wins, the U.S. may not regain its position as the world's center of gravity. The interests of China and Europe will steadily converge.

Apr 24, 2019

China's Belt and Road Initiative (BRI) is putting forward an alternative vision of global economic development to help developing countries escape poverty, and help developed countries head off inequality and populist challenges. But the US seems poised to squander its chance to participate and thereby shape this future of infrastructure, inclusivity, and innovation.

Sep 07, 2018

For all the fears and complaints about the Belt & Road, it at least offers Africans opportunity.

Mar 17, 2017

Chinese consultative democracy, as embodied in the "two sessions", is enriching global understanding of democratic institutions. The advantages of the Chinese political system lie in the fact that it takes into consideration both democracy and centralization, efficiency and fairness, outcome and procedure.

Jan 17, 2017

The United States is neighbor to all countries in the world, and including it in the Belt and Road development would promote American interests as well as contributing to global growth and stability. China should take active steps to win the support of the US government and enterprises as well as its people.