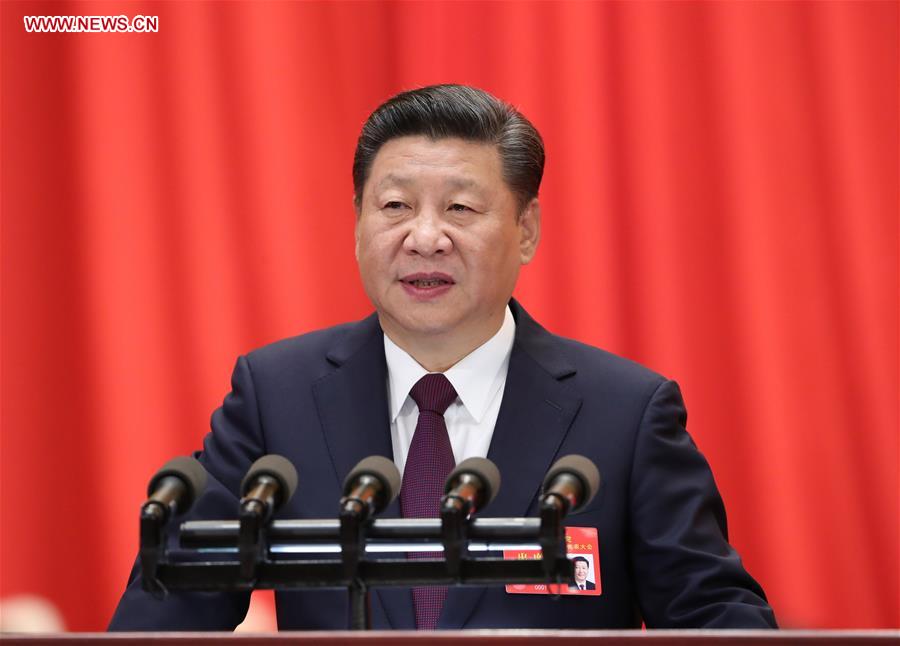 China's 19th Party Congress has finally wrapped up and the much anticipated new leadership was announced. Xi Jinping has been very much the focus of coverage in China, but many were also curious to see which leaders would be elevated to the Politburo Standing Committee (PSC), the Chinese Communist Party's top decision-making body, which would determine the next generation of leadership. The conclusion many have drawn is that there seems to be no obvious successor to Xi Jinping since all the new members are in their 60s -- too old to be groomed in five years given the unofficial retirement age of 68.
Xinhua has listed out all 204 members of the 19th CPC Central Committee, and if you can read Chinese, Xinhua also has run a lengthy piece on the exhaustive process for vetting CPC Central Committee members. At least 152 individuals didn't make it to the short list, which supports the conclusion of some analysts that China is earnestly implementing a meritocratic system of promotion through the party ranks. That said, the meritocratic system has not proven advantageous for women or minorities. As SupChina points out, there are only 10 women and 16 representatives from minority ethnic groups of the 204 Central Committee members.
Lea Shih, a researcher at the Berlin-based MERICS decided that more than factional politics, the most interesting appointments made were the number of aerospace engineering technocrats advanced. She writes: "The rise of the aerospace expert can be explained by the internal power struggles within the CCP. These officials have a certain 'detachment from factional politics,' which makes them more likely to be loyal to the top leadership. But of course loyalty is not enough. The leading officials must also be competent. These aerospace experts have technological know-how, experience with large corporations and extensive administrative management. In comparison with other officials, the technocrats are considered to be goal-oriented, have essential problem-solving skills, and also a willingness 'to make necessary but unpopular decisions.'"
Most of the Anglo press focused on Xi Jinping setting himself up to be the most powerful leader since Mao Zedong, both by adding "Xi Jinping Thought," to the Party's constitution, and in consolidating his power with allies the Politburo. The South China Morning Post has a great intro to the new member's of the new PSC. Also here are short bios of the PSC written by The Financial Times. While each of the member's positions won't be officially decided until next year, the ranking order that the Reuters published is as follows: 1) Xi Jinping, 2) Li Keqiang, 3) Li Zhanshu, 4) Wang Yang, 5) Wang Huning, 6) Zhao Leji, 7) Han Zheng.
Many have commented that Xi's second critical victory at the 19th National Congress was the promotion of two close allies to the Standing Committee, Li Zhanshu, who is his current chief of staff, and Zhao Leji, who has taken over Wang Qishan's role as head of the Central Disciplinary Committee. While talk of succession looks increasingly irrelevant, Quartz took a closer look at the group of 25 Politburo members and identified a few possible successors: Chen Min'er, 56, is considered a protégé of Xi's and a member of the Zhejiang clique, a major component of Xi's faction; Hu Chunhua, 54, is considered a favored leadership candidate by ex-president Hu Jintao; Ding Xuexiang, 55 is considered part of Xi's inner circle.
In The Cipher Brief, Callie Wong writes: "Xi may be simply testing the political waters for a potential extension of his rule and observing how key stakeholders react to the lack of a successor, while still leaving the door open to name one later. Or, Xi may simply be undecided on who he wants to take the mantle of China in five years, wants to limit palace intrigue and minimize the time under which he will be considered a 'lame-duck.'"
For the latest issue of China This Week, an exclusive weekly review and analysis of major trends and developments impacting the China-U.S. relations, please visit here.