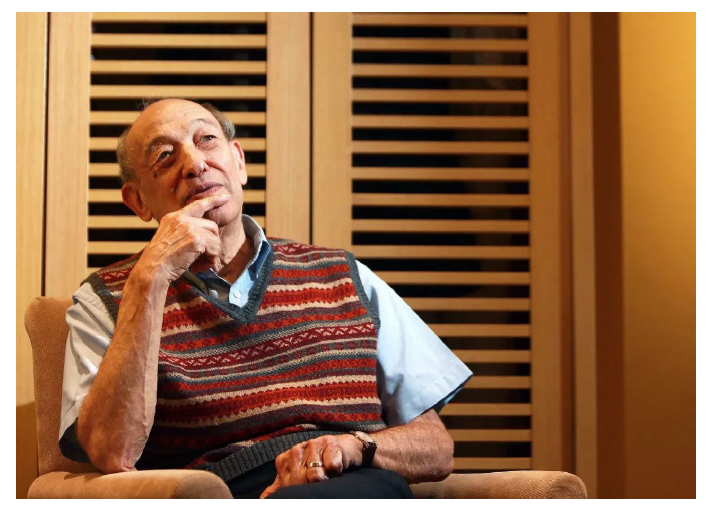 Though Professor Ezra Vogel has passed away, he will always be remembered and venerated in Chinese academic circles. He not only made fruitful academic achievements in China and Japan studies, to which few foreign scholars can compare, but he also carried forward the tradition of "study for application" adopted by Professor John King Fairbank, former director and founder of the Harvard University Fairbank Center for East Asian Research (now Fairbank Center for Chinese Studies). He promoted the development of U.S. relations with China and Japan, and won international acclaim and respect in so doing.
Henry Kissinger's visit to China 50 years ago and the establishment of China-U.S. diplomatic relations in 1979 marked a fundamental post-1949 rebuilding of bilateral ties. The older generation of American sinologists was represented by Fairbank and D. Doak Barnett, who played crucial roles in the academic push for the rebuilding. Professor Vogel was also an active participant.
After Richard Nixon assumed the U.S. presidency, a dozen famous sinologists, including professors Fairbank and Vogel, wrote to him, saying it was time to engage China. The two, along with six other scholars, also went to Washington D.C. to meet Kissinger — who had once been their Harvard colleague and was Nixon's national security adviser at the time — to offer their suggestions on American China policy.
One day in 1971, Kissinger paid a special visit to Harvard, talking with "China hands," including these two professors, about China. The main discussion centered on the proper response to China's soon-to-be-restored legal seat at the UN.
In 1973, Vogel visited China as a member of a delegation sponsored by the U.S. National Academy of Sciences. That was the first U.S. delegation to visit China since 1949. Except for the three sinologists, including Vogel, they were all natural scientists. That was Vogel's first visit to China.
In the 1990s, after the end of the Cold War, China-U.S. relations underwent another round of rebuilding, the most important highlights of which were President Jiang Zemin's state visit to the U.S. in 1997 and President Bill Clinton's return visit to China in 1998. American think tanks carried out extensive discussions on China-U.S. ties, and had various voices.
In 1996, entrusted by the American Assembly, Professor Vogel and a number of other renowned sinologists conducted joint research on related topics, the outcomes of which were collected in the book "Living with China: U.S.-China Relations in the Twenty-First Century." Before the book's publication, Vogel organized writers of various chapters to visit Beijing, Shanghai and other placed to listen to Chinese colleagues' opinions on bilateral relations. The delegation also visited the Chinese Academy of Social Sciences' Institute of American Studies.
The incisive analyses of the relationship by this Dream Team of intellectuals contributed to U.S. consensus-building at home on China policy. Reading the book again two decades after its initial publication, one can still feel the light of reason in the insights it presents. In the preface, Vogel, following his concise, candid analysis of various aspects of bilateral ties, made a succinct summary:
"China and the United States thus have significant areas of both agreement and disagreement. Once the areas of disagreement are clearly identified, the challenge is to work out a way to manage them. Much is possible, but this requires not only a consistant policy but mutual confidence. Both must be built before progress can be made."
It's as though he were commenting on the present-day China-U.S. relationship.
A major contribution Vogel made to the second rebuilding of bilateral ties was helping to arrange President Jiang's successful visit to Harvard University. Vogel led an American delegation to visit China in 1996, and was received by Jiang. Upon learning Jiang was to visit the U.S. the following year, he told the Chinese host that he could help make arrangements if Jiang were willing to visit Harvard. For this purpose, he repeatedly communicated and coordinated with the Chinese embassy in the U.S.
An hour before Jiang's speech, more than 1,000 people arrived and waited. Vogel invited four professors to brief the audience on China's history, taking full advantage of the precious time and delivering a vivid lesson on China for the Harvard audience. Jiang delivered a speech titled "Enhance Mutual Understanding and Build Stronger Ties of Friendship and Cooperation."
Before the speech, he had a cordial meeting with Vogel and other Harvard sinologists. Vogel had always felt honored and proud that he was able to help arrange Jiang's visit.
Fairbank took as his mission helping the American public understand China when he created the Center for East Asian Research. Vogel felt the same way and conducted a seven-month field study in Guangdong province in 1987, publishing "One Step Ahead in China: Guangdong Under Reform" in 1989. It introduced the forerunner of China's reform and opening-up in a panoramic manner and became the first work by a foreign scholar to feature comprehensive research on the subject.
Of course the more influential work was "Deng Xiaoping and the Transformation of China," which was published in 2011. (A Chinese edition was published in 2013.) With respect and admiration for Deng, Vogel spent 10 years writing the masterpiece on China's era of reform and opening-up, helping Americans and readers elsewhere better understand what was happening in China. It also gave Chinese readers a better knowledge of their own country.
The Trump administration adopted a completely misguided China policy, which has been criticized by many people of insight in the U.S.. With his scholarly integrity and reason, Vogel expressed his opinions with frankness, despite popular prejudices.
In July 2019, Vogel was among those who initiated an open letter titled "China Is Not An Enemy," which was signed by more than 100 American scholars and figures from the diplomatic, military and business communities familiar with Chinese and Asian affairs. It resonated broadly.
In early April 2020, he once again made a joint appeal, joined by nearly 100 former politicians and scholars in the U.S., asking the government to cooperate with China on the pandemic and save lives at home and around the world. In July, he wrote in the Washington Post, warning that Trump's policies were pushing the Chinese toward anti-U.S. nationalism. While ranking officials with the Trump government, such as Secretary of State Mike Pompeo, engaged in endless smears and other attacks against China, Vogel appeared in an interview with China's Global Times via video link in which he shared his opinions on present-day international conditions and China-U.S. relations. He stated that the U.S. must find a way to cooperate with China to avoid conflict — to find a way to coexist in competition rather than fighting.
This is the shared mission of current Chinese and American leaders, Vogel argued. The "unipolar" era featuring the U.S. as the sole superpower is ending, so now the U.S. and China share a historical task and common responsibility for building a new world order. He also warned: When the Chinese economy outgrows the U.S., China should be very prudent, because that will be a moment at which Americans will be the most restless.
China-U.S. relations are at an important crossroads. The precious spiritual wealth Professor Vogel left us, and the contributions he made to the relationship will inspire us to find new ways to once again rebuild bilateral ties.