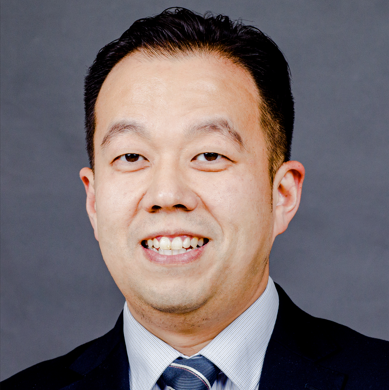 Zhao Minghao
Professor, Institute of International Studies, Fudan University
Zhao Minghao is Professor at the Institute of International Studies, Fudan University, and China Forum Expert.
Jul 04, 2017

Despite some hidden troubles in the relationship, by establishing effective channels of communication, prudently dealing with "provocations" and actively formulating an "agenda of cooperation", Beijing and Washington have sustained a relationship that could have been swamped in uncertainties in the recent US transfer of power.

Mar 20, 2017

A new crisis is brewing on the Korean Peninsula. In mid-February, North Korea conducted an intermediate-range ballistic missile test. On March 1, the United States and South Korea began a joint military exercise that is unprecedented in scale and intensity.

Sep 02, 2016

The world's two largest economies must lead globalization onto a track of fast progress, to further accentuate "development", placing more emphasis on "the politics of distribution", rather than on "the politics of production".

Jul 29, 2016

The US wants China to deepen its market-oriented reform and maintain social stability, and on the other, it demands that China reduce its excess capacity immediately. These two tasks are obviously contradictory, and now that China has become the largest trading partner of the US, a cooperative approach by both sides is both logical and necessary.

May 10, 2016

Beijing does not expect the Obama administration to enthusiastically support this initiative or the Asian Infrastructure Investment Bank, but it does hope that the American side can be serious about the tremendous potential for the two countries to formulate a global development partnership.

Apr 02, 2016

The Fourth Nuclear Security Summit is held in Washington D.C from March 31 to April 1. Personally advocated by United States President Barack Obama, the nuclear summit has been convened once every two years since 2010.

Feb 29, 2016

The just concluded 2016 Munich Security Conference further deepened people's concerns over an increasing disorder in international situation. Although a war among major powers is unlikely to happen, the possibility of an escalation of conflicts cannot be excluded. Scholars expert in national security are pessimistic about the prospects of the Syria and Ukraine crises. They also harbor deep misgivings about the struggle for power vacuum in Afghanistan, Mali, Libya and Yemen, among varied non-state actors that are fueled by extremist ideology and conflicts between religious sects and ethnic groups.

Feb 03, 2016

Since President Xi Jinping took office in 2013, China has been pursuing its own version of strategic rebalancing in foreign policy. China aims to re-position itself as "a state in the middle", acting as a bridge among the developed and developing countries and maximizing the strategic space. If Chinese diplomacy and Beijing's "connectivity" can ease the crisis in the Middle East, the achievement would affirm the nation's rise to great-power status.

Oct 28, 2015

Beijing and Washington need to do is think of ways to translate the important agreements reached at the top level into reality. Beyond grand declarations, the "new model" needs to utilize a broad-based policy-making network that involves cyber and climate experts.

Jun 12, 2015

The U.S.-China Strategic Dialogue, the seventh of its kind, will take place soon amidst an increasing rivalry between the two countries. Ensuring stable peace and continued prosperity in the Asia-Pacific region will require both countries to replace their self-serving interpretations of the other's strategic intentions with more sober assessments.