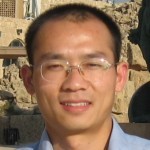 Wang Zhen
Research Professor, Shanghai Academy of Social Sciences
Wang Zhen is a research professor at the Shanghai Academy of Social Sciences. He holds a PhD in law.
Sep 21, 2023

The Afghanistan regime's problems have been compounded by a sharp reduction in foreign aid, a prolonged drought, famine and cultural factors. Its leaders are experienced on the battlefield but not with the details of governance. The country has been largely forgotten by the international community.

Mar 01, 2023

Western advocates of a renewed standoff between great powers are blinded by their biases, as China's rise goes beyond Western experience. At a time of deep economic interdependence and with weapons unimaginable in the past, who can guarantee that a confrontation would not escalate out of control?

Sep 14, 2022

The deadly American hit on the al-Qaida leader has only marginal significance for the global jihadi movement. Clearly, the terror network will not disappear just because it loses a single leader. Nor will the United States change its global anti-terror strategy.

Aug 26, 2022

Given the credibility problem of colonial powers, allegations about Chinese "genocide" in boarding school education are not worth a dime. The central government deserves praise, not slander, for ensuring the right to education in rural areas of Tibet and elsewhere.

Jul 27, 2022

President Joe Biden's trip didn't measure up to expectations. That's because America's hegemony in the region is not what it used to be. If the Biden administration had recognized this early, U.S. diplomacy would have been more rewarding.

Jul 25, 2022

The U.S. president has failed to reverse the harmful effects of Donald Trump's sanctions. In fact, by continuing them, especially in the high-tech arena, America has unleashed a vigorous wave of energy in China to catch up, which will only lead to a loss of U.S. market share.

Jun 30, 2022

Although its policy is not flawless and may not be replicable by other countries, China's positive approach has been effective in containing threats. The biased rhetoric of some observers needs to give way to a more fair and in-depth assessment.

Jun 22, 2022

U.S. Secretary of State Antony Blinken should have followed the example of the UN's top official for human rights by making a visit of his own, instead of blindly repeating the slanders and hype of his predecessor, Mike Pompeo. That would have built Blinken's image as a responsible diplomat.

Mar 23, 2022

The Russia-Ukraine conflict undermines the prospects for prosperity and security around the world — and that includes China, whose economic development recent years had depended upon a stable external strategic environment.

Feb 26, 2022

China is interwoven with the American economy and far more open and free than it was in 1972. If ideology did not prevent normalization when Nixon broke the ice, it should certainly not impede bilateral relations today.