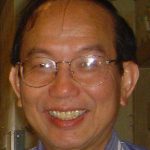 Don M. Tow
President, New Jersey Alliance for Learning and Preserving the History of WWII in Asia
Don M. Tow is the President of the "New Jersey Alliance for Learning and Preserving the History of WWII in Asia" (www.nj-alpha.org), and the Co-Founder and Vice President of the "10,000 Cries for Justice" (www.10000cfj.org). He has a Ph.D. in theoretical physics from UC Berkeley, and has worked as a physicist and an engineer before retiring to focus on volunteer activities.
Apr 21, 2020

COVID-19 pandemic has changed the world. Its impact on the U.S. is probably the greatest because of President Trump's attitude and actions. This article provides a short summary of the events during the last few months, then it discusses the political implications in the U.S.

Mar 27, 2017

Perhaps the greatest benefit of the OBOR initiative is the increased understanding and tolerance of people of different backgrounds and the recognition of the need to collaborate peacefully with each other, in order to achieve the win-win objective.

Dec 20, 2016

Tow traces a history of U.S.-China foreign relations, beginning in the 1860s to today, focusing on a policy he calls "surround/isolate/weaken." The reason that policy toward China of the past 65-plus-years hasn't worked is because it is based on "might makes right", and not based on understanding, fair play, and win-win solutions. Anson Burlingame recognized about 150 years ago that, in the long run, the best interests of the U.S. and the American people are best served by a China policy based on equality of nations.

Sep 15, 2016

Has the Arbitral Tribunal decision on the South China Sea been misconstrued by main stream U.S. media? Don M. Tow explores the legality of the Permanent Court of Arbitration Ruling, as well as the geopolitical motivations behind it, concluding that the U.S. is responsible for creating unnecessary conflicts with China and destabilizing peace in Asia, as well as the whole world.