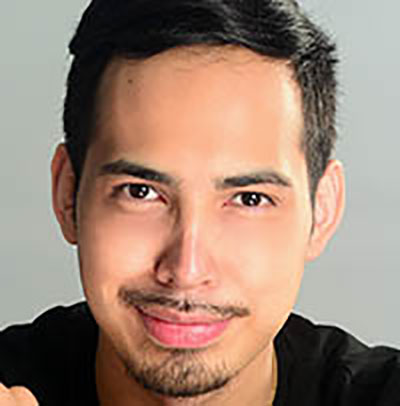 Richard Javad Heydarian
Professorial Chairholder in Geopolitics, Polytechnic University of the Philippines
Richard Javad Heydarian is a Professorial Chairholder in Geopolitics at the Polytechnic University of the Philippines and author of, among others, "The Indo-Pacific: Trump, China and the New Struggle for Global Mastery".
Jul 30, 2020

As COVID-19 continues to stretch nations' resources thin all over the world, South China Sea disputes continue, emboldening ASEAN to set the rules for how these disputes will be resolved.

Jun 27, 2020

In June, Duterte made a dramatic policy about-face by suspending the VFA's termination, which was supposed to take effect in August. He may have calculated that, in times of immense geopolitical uncertainty, he simply can't afford an ugly strategic divorce with America, the Philippines' sole treaty ally.

Jun 07, 2020

President Rodrigo Duterte's decision to advocate for online Chinese casinos despite their affiliated risks has exacerbated anti-Chinese sentiment among the Philippine people. He may have to reform his support of the industry, lest he face the deterioration of his long-cultivated friendship with Beijing.

May 17, 2020

The South China Sea has seen an uptick in maritime showdown in recent months. The upshot is a dangerous, multifaceted Cold War just when the world needs maximum cooperation against COVID-19.

Apr 15, 2020

At a time when countries all over the world face the onslaught of a rapidly mounting health crisis, one thing is clear: Sino-American and Asian-regional cooperation is paramount.

Mar 21, 2020

The South China Sea has become even more hotly contested as Malaysia has begun to explore energy resources in areas previously claimed by Vietnam and China. The now-three-way naval standoff throws into uncertainty the future of the stability in the region.

Mar 13, 2020

Duterte's decision to cut ties with the US exposes the Philippines to many geopolitical threats and represents a strategic victory for Beijing in the region.

Feb 12, 2020

Indonesia and China have notably maintained formidable bilateral relations in recent years. However, territorial disputes may prove to create fissions in their relationship as Indonesia grows increasingly critical of China's claims in certain areas in Southeast Asia.

Feb 04, 2020

With Vietnam assuming the ASEAN chairmanship in 2020, and the US entering a contentious presidential election amid growing anti-China sentiment in Washington, Malaysia is betting on growing efforts to constrain Beijing's maritime ambitions.

Dec 28, 2019

Philippine president Duterte and the US-trained Philippine military have long been at war concerning the country's amicability with China. Now, a Beijing-friendly official has come into power in the coast guard, tipping the balance in Duterte's favor.