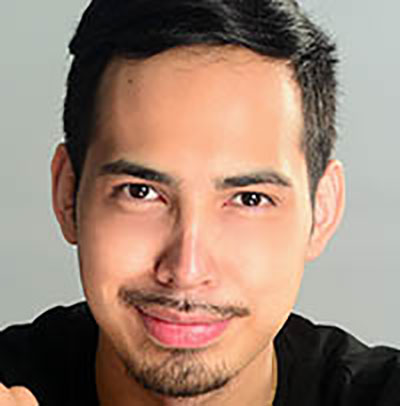 Richard Javad Heydarian
Philippine-based academic
Richard Javad Heydarian, a Philippine-based academic, is the author of "Asia's New Battlefield: US, China, and the Struggle for Western Pacific."
Aug 09 , 2017

China claims sovereignty over almost the entirety of the South China Sea, while consistently rejecting The Hague ruling. Thus, the only way for a JDA to push through is if Duterte managed to amend the Philippine constitution, largely ignore his country's arbitration award victory, and overcome deep-seated public antipathy towards resource-sharing agreements with China. This will be an uphill battle with a lot of potential hiccups along the way.

Jul 14 , 2017

Despite the ruling of the South China Sea arbitration case, the Chinese continue to use the waters in Filipino territory however they please. The Duterte Administration downplayed the ruling in order to try and strengthen economic and strategic ties with China, and the Philippines are paying for it.

Jul 10 , 2017

After his first year in office, Rodrigo Duterte has arrived at three key realizations: first, it has become increasingly clear he doesn't have the power to unilaterally shape his country's defense policy; second is how far he can distance the Philippines from the U.S.; and third, expanding cooperation between the Philippine military and the Pentagon will constrain Duterte's outreach to China.

Jun 19 , 2017

Philippine President's Rodrigo Duterte's trip to China and Russia in half month, try to reduce the Southeast Asian country's historical dependence on the United States. All of a sudden, however, the imperative of counterterrorism has brought the Duterte administration and its old allies, particularly Washington, back together.

May 23 , 2017

During his second official visit to Beijing in less than a year, Duterte held formal talks with both Chinese President Xi Jinping as well as Premiere Li Keqiang, where the two neighbors reaffirmed their commitment to look beyond their difference in the South China Sea and, instead, focus on areas of common concern. In exchange for these diplomatic and strategic concessions, Duterte expects China to serve as a key partner for his country's national development. China's new Silk Road initiative, in particular, has caught the Philippines' attention.

Apr 27 , 2017

The Philippines is often portrayed as an American ally on the verge of defecting to Eastern powers, with Duterte firmly overseeing this strategic shift. Yet, a closer look reveals that the tough-talking Filipino leader doesn't have the requisite power to unilaterally reshape his country's foreign policy, nor is he interested in fully severing ties with the Philippines' century-old ally, America.

Apr 11 , 2017

As the supposed engine of regional integration, and bedrock of East Asian security architecture, the ASEAN has sought, with limited success, to mediate maritime disputes and avoid conflict in the region. But beyond concerns over the gradual loss of so-called 'ASEAN centrality,' Southeast Asian countries are also worried about sudden and destructive escalation in Sino-American tensions in the area, especially if the Trump administration makes a step too far in order to project toughness.

Feb 06 , 2017

Duterte, whom some have dubbed as the "Trump of the East", made it clear that he feels a sense of personal affinity with the new American leader, whom he has described as a kindred spirit, a fellow strongman and anti-establishment populist. There are, of course, legitimate concerns about the possibility of things spiraling out of control if and when mercurial and larger-than-life figures like Duterte and Trump collide. For now, however, Manila is optimistic about a diplomatic reset with its oldest friend, America.

Jan 24 , 2017

Since his election in mid-2016, the Philippines' tough-talking mayor-turned-president, Rodrigo Duterte, has lavished Russia with praise. Moscow's rapprochement with Manila is part of a broader effort by the Eurasian powerhouse to assert its long-diminished strategic presence in the Far East and the Western Pacific, including in the South China Sea.

Dec 05 , 2016

Without a question, it is still too early to predict the exact trajectory of Trump's actual policy in office, given his penchant for policy equivocation and tendency for self-contradiction. Deals like the TTP now hang up in the air. There are also opportunities for China in the new administration. Doubts over Trump's temperament, judgment, experience, and commitment to the global order could encourage a growing number of Asian nations to reconsider their relations with Washington in favor of Beijing. The Trump administration faces an uphill battle to reassure allies in the region that America will continue to preserve and provide public international goods in the region, stand strong with its allies, and deepen its economic engagement with Asia.