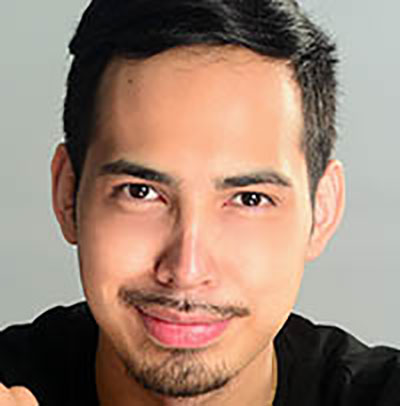 Richard Javad Heydarian
Philippine-based academic
Richard Javad Heydarian, a Philippine-based academic, is the author of "Asia's New Battlefield: US, China, and the Struggle for Western Pacific."
Oct 24 , 2018

Amid American retrenchment and Chinese expansion in Asia, the middle powers of the region are moving to reshape the region in their own image.

Oct 03 , 2018

Though trade diversions from the Sino-American trade war have benefited some Asian nations, much of the region, so far, has greeted it with trepidation. There is increasing worry about the unintended consequences not only for regional trade linkages, where China plays a pivotal role, but also the decades-long cold peace in Asia, which is looking increasingly fragile.

Sep 06 , 2018

Mohammad Mahathir's campaign rhetoric may have been initially regarded as election fodder, but his government's strong stance on BRI projects illustrates the Malaysian prime minister may be leading his country down a new path.

Aug 13 , 2018

Over the past few weeks, both the United States and China have been engaged in a high-velocity diplomatic campaign to effectively box each other out of Southeast Asia.

Jul 23 , 2018

As Duterte enters his third year in office, his South China Sea policy is facing concerted opposition at home, putting into question the sustainability of his rapprochement with China. The July 2016 arbitration award continues to resonate among the Philippine public and establishment.

Jul 10 , 2018

Public backlash over reports of persistent harassment of Filipino fishermen visiting the Scarborough Shoal strain Duterte's hopes for warmer relations with China.

Jun 13 , 2018

At the recent Shangri-La Dialogue, three competing narratives of the Indo-Pacific came to light. Which will become the governing paradigm of this increasingly important region?

Jun 05 , 2018

Mahathir's election victory in Malaysia is likely to signal a shift in the country's foreign policy vis-à-vis China. Investment deals with China are likely to face greater scrutiny and Malaysia may become more assertive in South China Sea disputes.

May 09 , 2018

The 32nd ASEAN Summit, held in Singapore on April 27 and 28, saw the ASEAN adopting tough language against America's trade protectionism, while pursuing further its blossoming relations with China.

Apr 24 , 2018

Richard Heydarian, recently returned from a trip to North Korea, argues that the Kim regime has returned to the negotiating table out of a fortuitous combination of greater confidence, mastery of the nuclear cycle, and vulnerability, as sanctions begin to undermine the economic viability of the country.