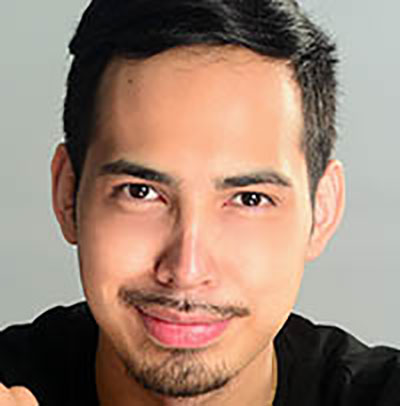 Richard Javad Heydarian
Philippine-based academic
Richard Javad Heydarian, a Philippine-based academic, is the author of "Asia's New Battlefield: US, China, and the Struggle for Western Pacific."
Jul 23 , 2018

As Duterte enters his third year in office, his South China Sea policy is facing concerted opposition at home, putting into question the sustainability of his rapprochement with China. The July 2016 arbitration award continues to resonate among the Philippine public and establishment.

Jul 10 , 2018

Public backlash over reports of persistent harassment of Filipino fishermen visiting the Scarborough Shoal strain Duterte's hopes for warmer relations with China.

Jun 13 , 2018

At the recent Shangri-La Dialogue, three competing narratives of the Indo-Pacific came to light. Which will become the governing paradigm of this increasingly important region?

Jun 05 , 2018

Mahathir's election victory in Malaysia is likely to signal a shift in the country's foreign policy vis-à-vis China. Investment deals with China are likely to face greater scrutiny and Malaysia may become more assertive in South China Sea disputes.

May 09 , 2018

The 32nd ASEAN Summit, held in Singapore on April 27 and 28, saw the ASEAN adopting tough language against America's trade protectionism, while pursuing further its blossoming relations with China.

Apr 24 , 2018

Richard Heydarian, recently returned from a trip to North Korea, argues that the Kim regime has returned to the negotiating table out of a fortuitous combination of greater confidence, mastery of the nuclear cycle, and vulnerability, as sanctions begin to undermine the economic viability of the country.

Mar 26 , 2018

In a telltale sign of improving bilateral relations, the Philippines and China have announced a preliminary agreement to pursue a joint development agreement in the South China Sea.

Mar 02 , 2018

Over the past year, the relatively obscure Benham Rise, a plateau located in the Philippine Sea, has progressively become a main point of contention between Manila and Beijing. Despite his best efforts, Duterte has struggled to convince the Philippine public to accommodate China's perceived encroachment into Philippine waters.

Feb 02 , 2018

In recent weeks, Washington has stepped up its efforts to check Chinese maritime ambitions in the South China Sea. The Pentagon has stepped up its Freedom of Navigation Operations, while deploying Defense Secretary James Mattis to key Southeast Asian partners. With China emerging as America's top national security concern, there are growing signs that the Trump administration's South China Sea policy is finally taking shape.

Jan 11 , 2018

ASEAN has ably brought together former rivals and among the world's most (ideologically and socio-economically) diverse nations under a single roof. Yet, with the rise of China and the demise of the old American-led order, the ASEAN is facing an existential moment, which may require strategic soul-searching and major institutional reforms.