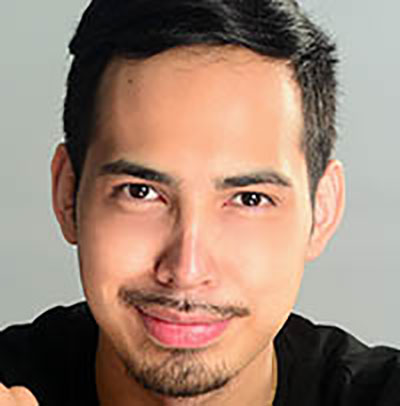 Richard Javad Heydarian
Professorial Chairholder in Geopolitics, Polytechnic University of the Philippines
Richard Javad Heydarian is a Professorial Chairholder in Geopolitics at the Polytechnic University of the Philippines and author of, among others, "The Indo-Pacific: Trump, China and the New Struggle for Global Mastery".
Nov 06, 2019

With China's recent deployment of its coast guard and Maritime Militia Forces to neighboring waters like the South China Sea, the US will continue to contest the Middle Kingdom's expanding influence in the region with an increasing presence of its own maritime military forces.

Oct 22, 2019

Increasing cooperation between the Philippines and Russia suggests that there is a burgeoning relationship in the East that may lessen the Philippines' dependency on the United States. Such a relationship also has implications for China's involvement in the disputed South China Sea.

Oct 11, 2019

If China's dismal and declining approval ratings are any indication, the Philippine people are fast losing confidence in Duterte's Beijing-friendly diplomacy, instead favoring a tougher approach to the South China Sea disputes.

Sep 26, 2019

The recent move by the Philippine government to allow the Mindanao Islamic Telephone Company to become the nation's third telecommunications provider is yet another major step made by the Duterte administration to display its loyalty to Beijing – and another step towards untethering longstanding ties with the U.S.

Sep 17, 2019

ASEAN's best strategy for keeping China's revisionist ambitions at bay and preserving maximum room for strategic maneuver is to engage the USA.

Aug 23, 2019

Philippine president Rodrigo Duterte has sent mixed signals about how he will pursue his country's South China Sea arbitration award against China in 2016, and his recent rhetoric promising to take a tougher stance on China may not come to fruition.

Aug 09, 2019

The widespread protests in Hong Kong, which led to the defeat of a perceived pro-Beijing extradition bill, has only emboldened the pro-independence movement in Taiwan. With all sides hardening their respective positions, Taiwan is quickly turning into the front-line of Sino-American Cold War in the Indo-Pacific.

Jul 17, 2019

In a deliberate attempt to stave off a diplomatic crisis with Beijing, President Duterte contradicted Filipino defense and military officials and downplayed the collision of a Chinese vessel into a Filipino fishing boat as a maritime accident rather than a direct attack. Most Filipino officials see this incident as jut the latest of China's attempts to maneuver for control of the South China Sea.

Jun 21, 2019

The behavior of both US and Chinese officials at this year's Shangri-La Dialogue signaled the end of a period of relative peace in the Indo-Pacific region. The smaller states are increasingly concerned that the two superpowers will simply stumble into war, and urge the two to find common ground on shared challenges to maintain a peaceful relationship.

Jun 06, 2019

While unable to alter Duterte's diplomatic strategy towards China, the influential and largely autonomous Philippine defense establishment is conducting a parallel China policy of its own. The result is a dualistic foreign policy, combining both engagement and deterrence.