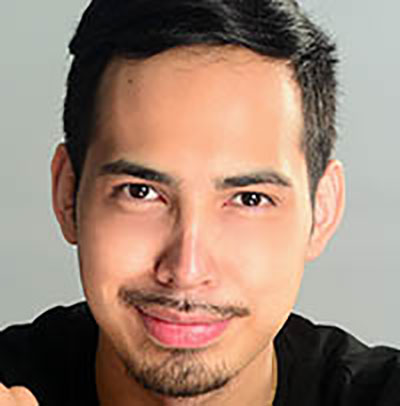 Richard Javad Heydarian
Professorial Chairholder in Geopolitics, Polytechnic University of the Philippines
Richard Javad Heydarian is a Professorial Chairholder in Geopolitics at the Polytechnic University of the Philippines and author of, among others, "The Indo-Pacific: Trump, China and the New Struggle for Global Mastery".
Apr 15, 2020

At a time when countries all over the world face the onslaught of a rapidly mounting health crisis, one thing is clear: Sino-American and Asian-regional cooperation is paramount.

Mar 21, 2020

The South China Sea has become even more hotly contested as Malaysia has begun to explore energy resources in areas previously claimed by Vietnam and China. The now-three-way naval standoff throws into uncertainty the future of the stability in the region.

Mar 13, 2020

Duterte's decision to cut ties with the US exposes the Philippines to many geopolitical threats and represents a strategic victory for Beijing in the region.

Feb 12, 2020

Indonesia and China have notably maintained formidable bilateral relations in recent years. However, territorial disputes may prove to create fissions in their relationship as Indonesia grows increasingly critical of China's claims in certain areas in Southeast Asia.

Feb 04, 2020

With Vietnam assuming the ASEAN chairmanship in 2020, and the US entering a contentious presidential election amid growing anti-China sentiment in Washington, Malaysia is betting on growing efforts to constrain Beijing's maritime ambitions.

Dec 28, 2019

Philippine president Duterte and the US-trained Philippine military have long been at war concerning the country's amicability with China. Now, a Beijing-friendly official has come into power in the coast guard, tipping the balance in Duterte's favor.

Dec 03, 2019

Since the Philippines has shifted its loyalty to Beijing, Vietnam has stepped up as Southeast Asia's primary opposition to Chinese intervention in the disputed South China Sea. Whether or not Vietnam will apply legal pressure on China remains to be seen.

Nov 06, 2019

With China's recent deployment of its coast guard and Maritime Militia Forces to neighboring waters like the South China Sea, the US will continue to contest the Middle Kingdom's expanding influence in the region with an increasing presence of its own maritime military forces.

Oct 22, 2019

Increasing cooperation between the Philippines and Russia suggests that there is a burgeoning relationship in the East that may lessen the Philippines' dependency on the United States. Such a relationship also has implications for China's involvement in the disputed South China Sea.

Oct 11, 2019

If China's dismal and declining approval ratings are any indication, the Philippine people are fast losing confidence in Duterte's Beijing-friendly diplomacy, instead favoring a tougher approach to the South China Sea disputes.