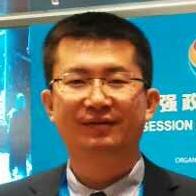 Yue Li
Senior Fellow, Pangoal Institution
Yue Li is a Senior Fellow and Executive Director of Center for Northeast Asian Studies at Pangoal Institution.
Dec 14 , 2017

It's commonly acknowledged that North Korea won't give up its nuclear weapon program anytime soon, so there's no use being unhappy about it. It is also unhelpful to regret past opportunities to stop the program

Jun 20 , 2017

Moon needs practical and operational measurements and outcomes, as well as ambition and determination to tackle the challenges of inter-Korean relations. And yes, there surely are opportunities and advantages for the South Korea to take. But the government has to be very careful to turn them into positive forces, so that a revival of "Sunshine" isn't weakened to mere "Moonlight" as the pessimists have predicted.