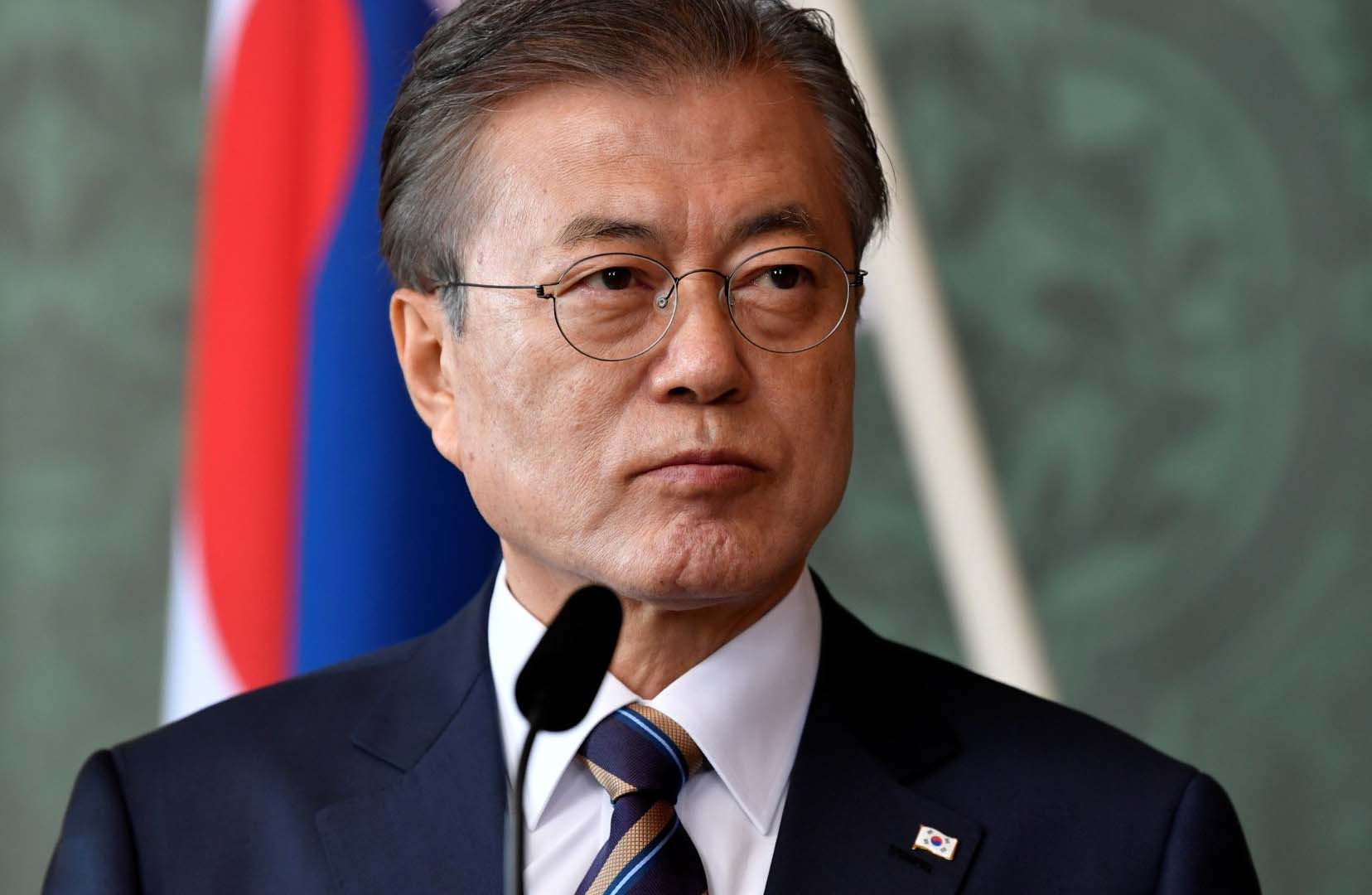 As Republic of Korea President Moon Jae-in bumps his way into 2020, his two and a half years of experience as the driver of inter-Korea relations can be seen as no easy job.
Moon found himself unable to calm his two passengers, the Democratic People's Republic of Korea and the United States, and keep them from accusing each other of missing the turn toward denuclearization. Since the fruitless summit in Vietnam, the car has been circling around with its engine roaring but going nowhere.
DPRK doesn't buy what the South offering.
Inter-Korea relations quickly chilled as nuclear talks stalled after a hasty warmup in 2018. Hearing no positive response by the U.S. to what looked like a good offer on lifting sanctions, a distressed DPRK poured out its fury in the form of 13 missile firings and two liquid rocket engine tests, again raising security anxiety in the South.
Refusing direct contact with the South and announcing the development of a new strategic weapon, DPRK leader Kim Jong-un appeared intent on closing the door to the world through a "new path" of self-reliance, implying that Moon's Sunshine Policy had receded.
U.S. cares little about what South is suffering.

The two Koreas had made positive moves toward detente by the time Kim and U.S. President Donald Trump met in Singapore in June 2018. Whereas the U.S. halted movement within months, concerned that haste would result in leakage in its complete verifiable, irreversible denuclearization plan (CVID) for the North.
Even if the blackmail-like $5 billion charge on defense cost-sharing could be tolerated as a business deal, U.S. pressure on South Korea to renew the military information agreement known as GSOMIA revealed the true nature of the America First policy. Ignoring an ally's national interests or emotions really hurts.
ASEAN a new balancing element?
Although North's blaming the South for lacking independence in inter-Korean relations was mainly the effect of a gloomy mood, the South knows that it needs partners to balance the extreme pressure.
Highlighted by the presence of top leaders from ASEAN countries, the South Korea-ASEAN Special Summit and the groundbreaking Mekong-Republic of Korea Summit in November, marked the largest foreign affairs feast that Moon had hosted since his inauguration in 2017. It was a milestone of the New Southern Policy 2.0, establishing institutional cooperation bases between the South and ASEAN states for the next 30 years.
If there is any sub-international system to help Moon prevent the North's decoupling from international society, ASEAN might be it. All 10 ASEAN countries have diplomatic relations with both Koreas. They are also major destinations for laborers from the North and resources for foreign currency income.
The ASEAN Regional Forum, the only regional multilateral consultation mechanism with DPRK participation, gave the North membership in 2000. The country joined The Treaty on Southeast Asian Friendly Cooperation in 2008, and the two Korean foreign ministers held their first historic meeting.
But challenges and concerns remain.
While the two stubborn passengers in Moon's car insist on their individual courses, it's not a bad idea to introduce a new party to help pull the car out of the contradictions presented by the CVID and immediate relief from all sanctions. ASEAN countries' expulsion of DPRK workers under a UN resolution shows that they cannot offer much fuel in this snowy winter, either.
Although the South tries very carefully not to be dragged into big-power games, it can not get away from the fact that ASEAN countries are at the center of the Indo-Pacific region. As India and Sri Lanka are also partners in the New Southern Policy, Moon has to stick even more strongly to his original aspiration to be a seeker of peace and cooperation rather than a geopolitical player.
Who could be GPS holders?
The ROK-Japan relationship was nearly wrecked as the two countries watched the complications of history evolve into mutual revenge in the form of disputes over trade and military exchanges. As a smart observer, Japan will be a mega-trend follower too, absent an escalation of military confrontation or security concerns.
As strong and steady supporters of double suspensions and phased denuclearization, China and Russia jointly submitted a draft resolution to the UN Security Council in December, to partially ease economic sanctions against North Korea on grounds that it had suspended nuclear and ICBM tests for more than two years.
This draft resolution submission turned the call for "tailored" sanctions relief by the renowned American nuclear expert Siegfried S. Hecker into concrete steps that would draw the two Koreas closer by first narrowing their economic gap.
Taking complex challenges as motivation, Moon is working even harder at grabbing every opportunity to realize his zero-tolerance for war or nuclear weapons on or above the Korean Peninsular.
Given his five-year single presidential term, it's also time for Moon to consider his political legacy as leader of his country and ruling Party.
His performance in 2020 matters.