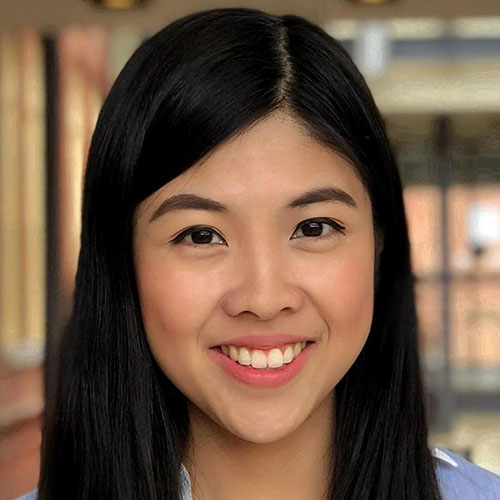 Rene Zou
China-focused policy analyst with a dual master's from Sciences Po, Paris and Peking University
Rene is a China-focused policy analyst with a dual master's degree in international relations from Sciences Po, Paris and Peking University. Her research interests concern the intersection of geopolitics and economic development, particularly as it relates to trade and investments, infrastructure financing and global governance. Her work has been featured on various publications including Geopolitical Monitor, a Canada-based intelligence publication and consultancy.
Sep 25, 2020

China's Belt and Road Initiative is an ambitious endeavor that can be misunderstood as a facade for furthering China's interests. While there is no doubt that China intends to help itself first, the BRI does create opportunities for governments to come together in equitable partnerships.

Aug 28, 2020

Cold War rhetoric between China and the United States is amplifying, with the United Kingdom caught in the middle. Cybersecurity, technology, and climate change will be the guiding issues that will determine the next stage of US-China relations.

Aug 19, 2020

China's Digital Silk Road could prove to power a digitally focused economic recovery. But economic potential needs to be balanced with security concerns when assessing opportunities arising from this initiative.

Jul 30, 2020

The BRI will continue to be a feature of China's post-pandemic foreign policy. The pandemic may even promote new avenues for investment.

Jun 26, 2019

In a trade war between two of the world's largest economies, there are no winners. The U.S.-China trade spat will have spillover effects, with severe consequences for not only Asia, but the rest of the world.

Apr 24, 2019

Unlike the US, the EU does not perceive China as a "strategic" rival, but a "systemic" one. While China's lack of economic and political liberalization poses a direct threat to EU's interests and values, common ground can still be reached.

Mar 15, 2019

The U.S. has been pressuring European nations to block Huawei technology. However, unlike the U.S., Europe as a whole does not perceive China as its strategic rival. Stakes are high for Huawei to prove its good faith, but equally high for Europe, which will deal with significant economic repercussions for lagging behind in 5G.

Jan 17, 2019

A new Pax Sinica would offer monumental changes in the managemental style of global governance, and it is in the best interest of the West learn to work around and understand Beijing's intentions.