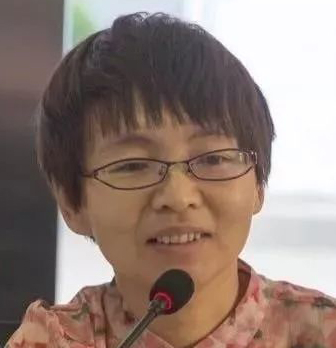 Nie Wenjuan
Deputy Director of Institute of International Relations, China Foreign Affairs University
Nie Wenjuan is Deputy director of Institute of International Relations, China Foreign Affairs University.
May 31, 2022

At the gathering in Washington, China was the elephant in the room. While it's too soon to say which side has the upper hand in Southeast Asia, the summit offered a glimpse of how the competition will unfold.

Oct 07, 2021

Speeches by Xi Jinping and Joe Biden laid out their understanding of the international political order from the perspective of their own national history. Developed nations in the West may identify with the U.S. vision, while developing nations may find the Chinese vision more attractive.

Aug 03, 2021

They won't resolve the significant issue of how China and the U.S. should go forward. But at least the talks established a strategic consensus on managing competition. More talks are likely — even amid quarrels.

Jun 26, 2021

Wide-ranging conversation may signal a U.S. intention to appease China. But the Biden administration apparently wants to avoid being seen as overly provocative, even as it adopts a competitive and confrontational stance on the real issues and creates diversions with others.

Mar 30, 2021

The world has entered a new phase, one that presents new implications for the China-U.S. relationship. As time goes on, adjustments will be made, and some quarrels are inevitable. But in the end, a new type of relations will emerge.

Feb 24, 2021

President Biden recently gave his first speech on foreign policy after assuming office. While his speech focused more on competition with China, both China and the U.S. must establish ways to cooperate in order to co-exist.

Jan 28, 2021

Faced with many of the same challenges, either country — socialist China or capitalist United States — is capable of securing the technological advantage so long as it can provide an effective governance system that fosters progress.

Dec 23, 2020

When Joe Biden moves into the White House, his geopolitical signals will be closely watched by China, whose rise in the western Pacific is a historical necessity. Yet even a softer U.S. will try to undermine it, especially with nations that nurse maritime disputes.

Oct 27, 2020

Regardless who wins the 2020 presidential election in the United States, the China-U.S. relationship may not change much. While the rhetoric may cloak the matter in terms of values and ideology, the bottom line is competition between the dollar and the yuan.

Aug 15, 2020

Any attempt by Donald Trump to bolster his chances at reclaiming the White House by starting a limited war with China is not likely to work. It's complicated.