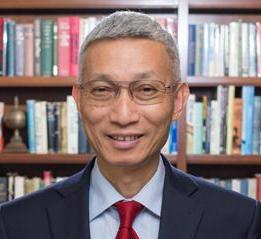 Minxin Pei
Tom and Margot Pritzker '72 Professor of Government , Claremont McKenna College
Minxin Pei is the Tom and Margot Pritzker '72 Professor of Government at Claremont McKenna College.
Aug 08, 2022

US Speaker of the House Nancy Pelosi's arrival in Taiwan has incited a predictably strong response from China. Chinese warplanes have brushed up against the median line dividing the Taiwan Strait. The Chinese foreign ministry has warned of "serious consequences" as a result of Pelosi's visit to the island. Chinese President Xi Jinping has told US President Joe Biden that "those who play with fire will perish by it." And now, China has just announced a major military exercise with live-fire drills starting August 4 (just after Pelosi leaves Taiwan). The specter of military confrontation looms large.

Jan 07, 2022

During the Cold War, Europe was America's strategic priority. East Asia was largely a sideshow, even though the United States fought bloody wars in Korea and Vietnam, and also provided security for Japan, South Korea, and Taiwan.

Nov 24, 2021

While no major agreements were made during the latest summit between Presidents Xi and Biden, the meeting represented a refreshing commitment to high-level engagement between China and the United States.

Aug 18, 2021

As the worst trade war since WWII enters its fourth year, it is worth stepping back to survey the overall trajectory of the U.S.-China trade dispute.

Dec 28, 2020

Stabilizing U.S.-China relations remains one of the top items on President-elect Biden's agenda for 2021, but in order to do so mutual trust and cooperation must be restored. The incoming administration should seek to revive cultural, educational, and people-to-people exchange in order to repair the years' worth of structural damage.

Nov 30, 2020

Devising an effective strategy to compete, cooperate, and co-exist with China will be one of US President-elect Joe Biden's toughest foreign-policy challenges. And over the next two months, Sino-American relations are almost certain to get worse.

Sep 07, 2020

The future of Sino-American ties will be determined by who wins in the upcoming U.S. Presidential elections. With only a few months left on the clock, the Trump administration will make great efforts to complete its unfinished business on China.

Aug 21, 2020

"Decoupling" is central to the geopolitical duel between the United States and China. Conceived and promoted by hawks in US President Donald Trump's administration, this strategy has now become America's principal tool to weaken Chinese power.

Mar 25, 2020

China-U.S. relations could turn for the worse when the epidemic passes. But there's a glimmer of hope. If they take prompt action to ease the tension and cooperate in mitigating the health crisis, they can avoid what might be a devastating geopolitical conflict in the post-pandemic world.