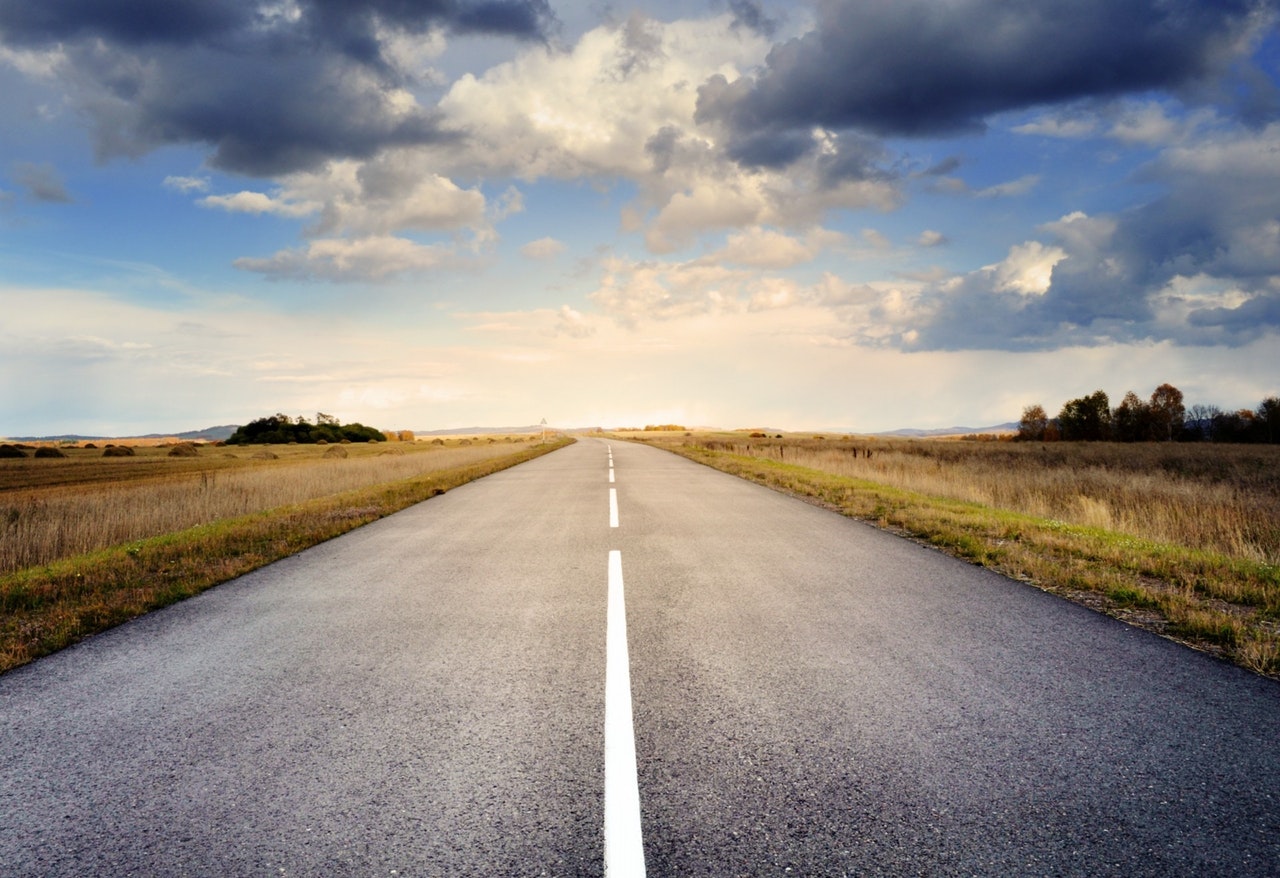 Infrastructure development and investment policies central to the Chinese Belt and Road Initiative (BRI) are penetrating the Balkan markets and advancing the People's Republic of China's economic reach right up to the European Union's backdoor. Beijing's strategic moves on the 'Balkan chessboard,' establish clear transport corridors up and down the peninsula, which lead directly to the lucrative markets of Western Europe. Through its diplomatic efforts in Balkan capitals, China is also maintaining a key political consensus concerning sovereignty. In Belgrade, Serbia, for instance, China is drawing parallels between Serbia's position on Kosovo and the One China Policy. In sum, Chinese investment in the Balkans is simultaneously opening up European markets, and securing like-minded political allies.
Belgrade, the capital of Serbia, is roughly 380 kilometers from metropolitan Budapest, and due to their proximity, the Balkans are a region through which Chinese companies can quickly and efficiently ship imports northwest from the Greek port of Piraeus, of which China's COSCO Shipping, the largest shipping company in the world, acquired a 51% stake in 2016. However, the PRC is not only focusing on transport. Chinese firms are also acquiring industrial factories to capitalize on cheap, but educated, labor. Just last year, China and Serbia agreed to a $900 million deal for Shandong Linglong Tire Co. to build a factory in the northern Serbian city of Zrenjanin. Other Chinese firms agreed to invest billions in Serbian mines over several years.
In 2016, the Chinese steel giant Hesteel (HBIS) acquired a struggling steel mill in the city of Smederevo. According to Serbian President Aleksandar Vučić, the takeover and rebirth of the mill, thanks to Chinese investment, told a story of change, success, and progress. Other examples of significant Chinese economic activity in the Balkans include the Belgrade-Bar highway from Serbia to Montenegro and the Pelješac bridge in Croatia. Though expensive, demanding, and yet to be completed, these projects will facilitate travel both up and down the coast, and also deep into the mainland.
Chinese investment, unlike EU funding, is state-directed and straightforward and does not impose value-based conditions or demands for political reform. Critics label this 'Chinese way' as prone to corruption and political exploitation by local elites who score short-term electoral points with PRC-funded projects. A shift to more centralized decision-making concerning foreign investment would also likely be detrimental for the future of liberal democracy in Europe, already unstable in places like Hungary. Overall, increased Chinese economic presence in Western European markets through Southeastern Europe transport lines would drive the EU from its financial relationships with the US, which since the election of President Donald Trump, have come into question.
Piecing Together the BRI Puzzle
Cooperation between China and the Central and Eastern European Countries (CEEC) through the 16+1 Forum began in 2012 with the initiative's founding. The group contains eleven EU and six non-EU members, including Albania, Bosnia and Herzegovina, Bulgaria, Croatia, Czech Republic, Estonia, Hungary, Latvia, Lithuania, Macedonia, Montenegro, Poland, Romania, Serbia, Slovakia, and Slovenia. Its goal is to promote business and investment between China and the CEEC countries within the framework of the BRI.
The Balkan countries are exceptionally quick to accept cheap Chinese credit to build modern roads, railways, and power plants that extend from Moscow in the east, Piraeus in the south, and as far west as London and Madrid. The Balkan countries represent a crossroads through which the Chinese hope to funnel global commerce, a central piece in its ascension to global economic hegemon.
However, the Balkan states are among the poorest in Europe and suffer from stagnant economies, high levels of unemployment, corruption, and weak democratic institutions. As mentioned, EU funding typically requires recipients to reform political and economic systems, and membership has been a painstaking path for countries like Serbia, which is expected to normalize relations and potentially recognize the breakaway republic of Kosovo in exchange for EU membership. However, entering 2019, it seems that escalation is more likely than a negotiated settlement concerning Kosovo.
The Belgrade-Budapest rail link is precisely one segment of Beijing's future economic belt that needs modernizing. The decrepit railroad which heads north toward Berlin was last renovated in the 1960s, and China is lending billions to upgrade the line not because it is financially sound, but because it fits into the broader framework of the BRI and speeds up transport. The plan is to cut the journey time significantly and carry both passenger and freight trains. Though there is currently little commercial or passenger demand for the route, the Belgrade-Budapest line will play a small role in linking Europe to the Asian and African maritime routes through Piraeus.
Alliances to Protect Political Interest?
Beijing is not just looking to the Balkans to secure future economic gains; it is also making friends in Europe to protect political interests. For example, after purchasing the port of Piraeus in Greece and signing bilateral agreements with Hungary, both states, in addition to Croatia and Slovenia, blocked the familiar position of the EU council on Beijing's role in the South China Sea. In 2017, Hungary and the Czech Republic signed a joint declaration on principles of financing BRI, which the European Commission criticized. The 16+1 countries seem to be swayed politically by Beijing's generous and practical investments in infrastructure and industry.
The PRC's declared core interests are to maintain regime security, preserve sovereignty, and continue economic development with the Chinese Communist Party in charge. To reinforce these ideas, China stands firmly with Serbia on its position regarding Kosovo, in direct opposition to Western pressure to recognize the republic. In 2009, Serbian Deputy Prime Minister Božidar Delić stated that "just as Serbia supports the One China Policy, China supports Serbia as its best and most stable friend in southeastern Europe." Therefore, through rejecting Kosovo's self-proclaimed independence, the PRC reinforces the One China Policy and its decisive views on Taiwan, Hong Kong, Tibet, Xinjiang, and the South China Sea.
Skeptics within the EU worry that Chinese alliances with EU candidate countries like Serbia are an effort to secure future political influence. For example, if China stands with Serbia now, perhaps Belgrade will in the future support policies favorable to Beijing on topics ranging from environmental regulations to human rights. Whether politics is the primary motivation behind Balkan development projects or not, China plans to become a major player in Western European markets through the Belt and Road Initiative.
Will China Win Over the EU?
In 2016, Chinese foreign direct investment in the EU reached €35 billion, a 77% increase from the previous year. Bloomberg also listed 360 European companies acquired by Chinese firms, which includes Italian tire producers, Irish aircraft leasing firms, German robot developers, and Swiss pesticide makers. While Germany strengthened rules on investment and the EU is demanding a greater supervisory role, it is unclear how widespread Chinese economic activity will be in the coming decades.
However, the emergence of political and trade-related disputes with the US under President Donald Trump, a rise in anti-EU populism and nationalism in the East-Central European states, and the decisions of politicians in the former Yugoslav republics to accept Chinese credit over EU funding, all present a Europe which is slightly different from the US plan for the 21st century.
While Washington prefers open markets which it predominantly reigns supreme over, an intricate network of roads and maritime routes spanning from the tip of Greece all the way to the British Isles challenges its economic order, and the Balkans are just one piece in Beijing's overall plan for global commerce.