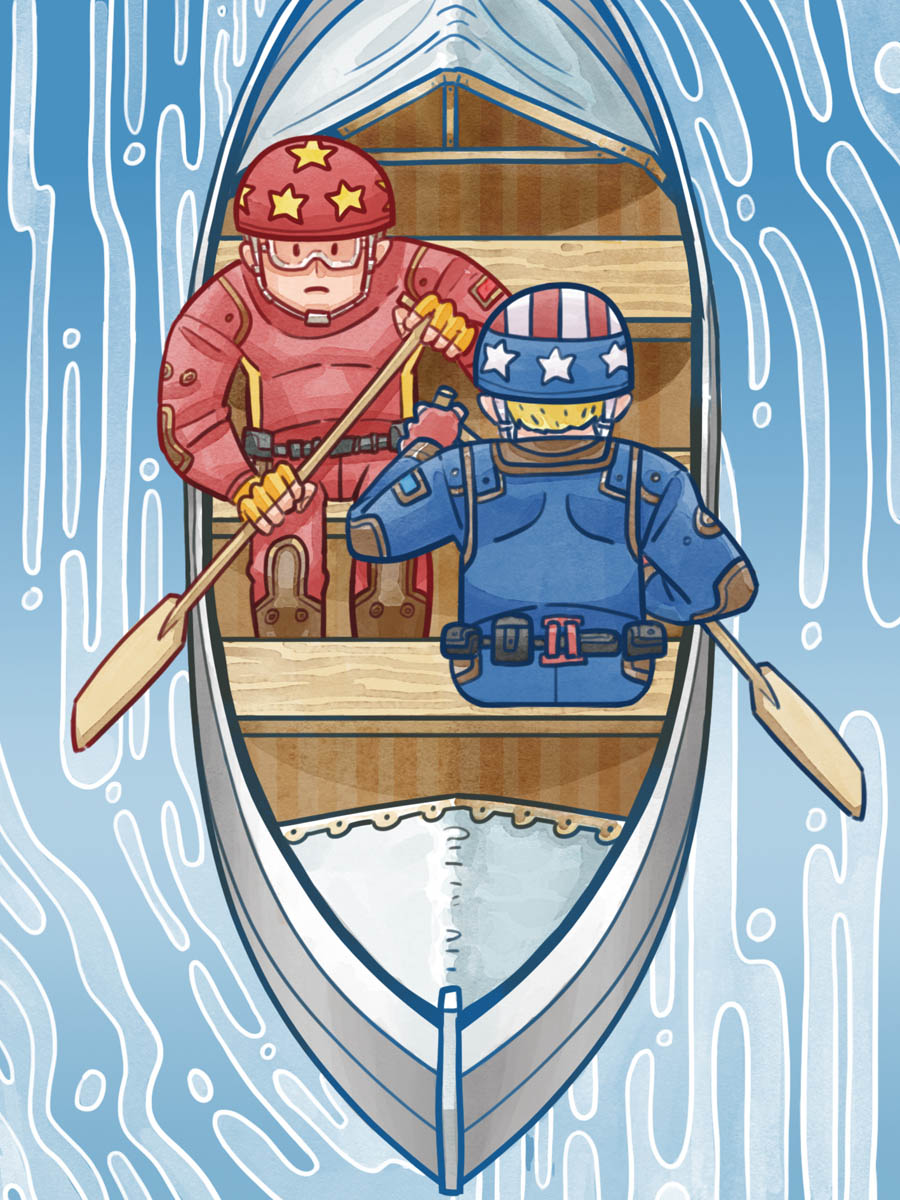 Click to read the latest China-US Focus Digest VOL 26
It's not news that China-U.S. relations often take a turn for the worse in an election year. But the trade tensions, the war of words, tech restrictions and sanctions against China, among other things, are an indication that relations have reached a new low in the years since diplomatic ties were established four decades ago.
But all is not lost. If you choose to look at the bottle half full instead of half empty, you will find a range of opinions in the U.S. about dealing with China. To draw an analogy with "A Tale of Two Cities," it is certainly not the best of times for China-U.S. relations, but the worst of times may or may not come to pass. It depends on how U.S. politicians decide to tip the delicate balance.
China bashing
The hawkish voices within the Trump administration are gaining momentum and have become more vehement and relentless in their China bashing, constantly referring to China in the same breath as they do the Soviet Union, as if we were thrown into a time warp.
The first National Security Strategy published by the Trump administration, in which China was characterized as a "strategic rival," served as a bellwether for the course of China-U.S. relations. Starting with the trade frictions, confrontation between the two has taken on a life of its own, extending to almost all areas of engagement and cooperation, including more stringent sanctions on Huawei, visa restrictions for Chinese with perceived links to the Chinese military, designating Chinese media as foreign agents, restricting U.S. pension funds from investment in Chinese companies, scrutinizing Chinese companies listed in the U.S., berating China for working with the World Health Organization and announcing the withdrawal of the U.S. from membership.
In a dramatic move, the U.S. Senate passed the Hong Kong Autonomy Act, which imposes mandatory sanctions on personnel and businesses involved in the supposed "erosion of certain obligations of China with respect to Hong Kong." National Security Adviser Robert O'Brien launched an unveiled attack on China in a speech in Arizona, accusing China of data and technology theft and saying that "the days of American passivity and naivete are over." He cited the vanishing "hope" that "China would become like us," which has been driving U.S. strategy for decades, with the opening-up of U.S. markets, investment in China and the training of scientists and even military personnel. He characterized in stern terms what he said was a "failure of policy."
"We could not have been more wrong, and this miscalculation is the greatest failure of American foreign policy since the 1930s," O'Brien said.
Secretary of State Michael Pompeo's almost daily diatribes against China across a spectrum of political affairs have become a fixture in State Department news releases.
Selective engagement
Engagement and cooperation through many twists and turns have characterized the evolution of China-U.S. relations over the decades. Trade tensions, which culminated in the phase one trade deal, provided a turning point at a challenging time. Treasury Secretary Steven Mnuchin and Trade Representative Robert Lighthizer are working to salvage and preserve the deal.
Mnuchin said at a Bloomberg event that he had every expectation that China would live up to the terms of the agreement. Nonetheless, in a twist, he added that "if we can't participate and compete on a fair basis," a decoupling of the two economies could not be ruled out. In other recent remarks, he embraced a more hardline tone, suggesting that while the trade agreement remained intact, China should be more transparent with respect to COVID-19.
In June, 191 agribusinesses signed a letter to U.S. President Donald Trump encouraging him to move forward with the phase one trade agreement because of the significance of the Chinese market for food exports and the 22 million agricultural jobs in the U.S. that are supported by trade relations. The letter also highlighted the historically large commitment by China to purchase farm products from the U.S. and expressed optimism that China would accelerate to fulfill its commitments in the deal. It also pointed to the critical role agricultural ties with China play in the U.S. farming industry, especially in light of this year's challenges. U.S. net farm cash income is expected to shrink by 30 percent from 2012 levels. So, obviously, there's a major economic stake in the trade agreement, as well as in preserving wider China-U.S. economic relations.
A strong case can be made for continued China-U.S. economic and trade cooperation. The mutually beneficial trade ties have served both countries well, and upending them, or even unwind the relationship altogether, is certainly not the right way to address imbalances. At the end of the day, that's self-defeating.
Domestic dynamics
Within the U.S., political polarization has been intensifying. Just before Trump's scheduled visit to Mount Rushmore, the Lincoln Project, a group of Republican critics, declared in a Twitter video that "America's worst president will neither be remembered nor revered." The group is backing the presumptive Democratic presidential nominee, Joe Biden, breaking ranks with its own party in a sign of eroding Republican support, even though Trump's base appears to be steadfast.
On the economic front, the persistent COVID-19 plague has straitjacketed the U.S. While unemployment dropped to 11.1 percent in June thanks to a rebound in jobs and hiring on the heels of some economic reopening, non-farm employment remained 15 million below the February level. But as coronavirus cases surge in states such as Florida, Arizona and Texas, any economic gains and job creation will likely be reversed.
Debt levels are mounting, which may have long-term implications for the U.S. and the world economy. The Congressional Budget Office said the federal budget deficit is on course to top $3.8 trillion, or 17.9 percent of U.S. GDP, an increase of $2.6 trillion over its projection in March. Moreover, it is likely that federal debt will reach 101 percent of the U.S. economy, eclipsing GDP by the end of fiscal 2020.
More fiscal stimulus is imperative as a lifeline to people who lost their livelihoods as a result of the lockdown, and the resulting legacy of debt accumulation will loom large in the years ahead.
On the trade side, according to the U.S. Commerce Department, exports from the U.S. in May continued to fall amid the wreckage of the pandemic — by 4.4 percent to $144.5 billion. And imports shrank by 0.9 percent to $199.1 billion. The trade deficit stood at $54.6 billion, with the usual service trade surplus sinking to its lowest point since February 2016.
Despite the increased trade deficit with China ($27.9 billion), the scale of the deficit overall is 25 percent lower year-on-year, which means that China is conscientiously holding up its end of the bargain.
The way forward
China-U.S. relations have been, and will continue to be the most important and consequential in the world. On China's part, the message is clear and consistent. It stands ready to promote relations based on coordination, cooperation and stability. Despite the differences between the two countries in values, social systems and cultural heritage, they share broad common interests. Their cooperation is essential for the world to address an array of regional and international issues ranging from trade, regional hot spot issues, terrorism, climate change and global pandemics. While China may never become what the U.S. had wanted it to be, it is a peace-loving and benign power that stands ready to share the benefits of its development with the rest of the world — the United States included.
China U.S. relations are complex, intertwined and inextricably linked through supply chains. Both countries stand to gain from cooperation and will lose from confrontation.
Every rose has its thorns. We need to care for the rose and remove the thorns with patience.