The US President Donald Trump talked to Chinese President Xi Jinping last week. In the White House press readout, the call was termed as "lengthy" and "cordial". At Trump's press conference with Japanese Prime Minister Shinzo Abe a day later, he described his conversation with Chinese counterpart on the phone as "very warm".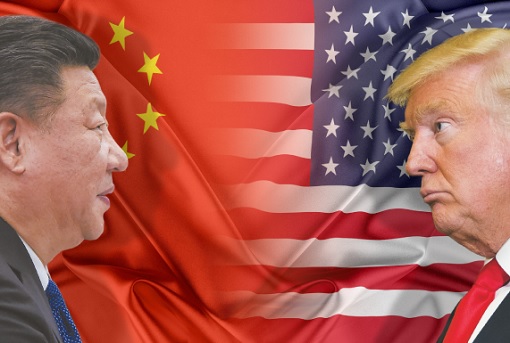 More importantly, both Chinese and the US governments disclosed that President Trump expressed his will to honor the "one-China" policy. This ends a months-long speculation whether the US new administration would adopt a different approach from the established one-China position, when dealing with Taiwan issue. Therefore, Chinese side has reason to appreciate Trump's latest stance highly.
On talking about Taiwan, The one-China position has its historical root. Since Yuan Dynasty, Taiwan has been a part of China. Since then, the central authority has exercised its sovereignty and jurisdiction over Taiwan for centuries, till 1895 when China ceded Taiwan to Japan under Tokyo's aggression.
Japan's massive aggression in the early 20th century on the Korean Peninsula, the continental China, Southeast Asia, as well as the South Pacific island countries has eventually evoked all those who suffered from its predation to strike back. With Japan's surrender in 1945, the allied nations demanded Japan to revert Manchuria, Taiwan and South China Sea islands back to China.
That was the first time in contemporary history to make a "one-China" notion, toward which the US had played a major role. Clearly, "one China" includes Chinese mainland, Taiwan, Manchu (northeast China), as well islands such as the Spratly and the Paracel. Without China's hard effort and sacrifice, and without American cooperation and contribution, there would be no 'one-China".
Despite that, the US position on "one China" has experienced a curve of ups and downs. On the breaking of the Korean War in 1950, the Truman administration announced that "the status of Taiwan is uncertain, pending upon the settlement of the Korean War", against the will of all Chinese across the Taiwan Strait. China and the US negotiated from 1955 to 1970 for 136 sessions in Warsaw at Ambassador's level, to revive their official relations. At the core was the "one China" principle.
Pressed by the global Soviet expansion, Henry Kissinger went to China in the fall of 1971, taking advantage of the table tennis diplomacy. US President Richard Nixon paid historical visit to China in February 1972, concluding the famous Shanghai Communiqué, expressing America's acknowledgement of "one China" position. In December 1978, the Carter Administration stroke the second communiqué between the two countries, finishing the normalization of bilateral official relation effective from the beginning of the 1979, on the three components of "One China" principles – there is only one China in the world, and that is the People's Republic in Beijing, while Taiwan is a part of China; the US shall sever its official tie with Taiwan; and the US-Taiwan mutual defense treaty shall come to an end, and American armed force shall withdraw from the island.
It took a quarter century, from 1955 to 1979, to set China-US relationship right. American government has taken such a long time to return to its original "one China" position of 1945, for its own interest. In the 1940's, with "one China" policy, the US could ally with China to defeat Japanese imperialism more effectively. In the 1970s, with "one China" policy, the US could again strategically partner with China to contain the Soviet expansionist hegemonism. The US has agreed on "one China" policy for a reason, because it has historical grounds and will bring America better security and regional stability.
Adopting "one China" policy, therefore, is not a favor to China, but out of America's fundamental interests. Successive US administrations from Jimmy Cater to Barack Obama have followed it, to secure the US national interests from a stable and prosperous West Pacific.
As "one China" remains the core when China deals with other countries officially, Beijing certainly appreciates this principle to be respected and honored by others. Thus far, as China keeps growing and offers increasing amount of regional and global public goods to international community, its "one China" position has received near universal acceptance.
Trump's initial play of the Taiwan card has branded his administration with unpredictability. Such uncertainty undermines the US reputation to conduct international relations, and is detrimental to its own fundamental interests. As the Chinese side has made clear that its core interests are nonnegotiable, Washington has to be prepared for a major collision with Beijing on this issue, destabilizing the entire Pacific and the world.
Trump's return to "one China" policy is welcome. However, he has to set his mind clear that this reversal is out of necessity rather than virtue. So don't take honoring America's long-held policy as a favor to China. Meantime, China is ready to negotiate and renegotiate on any business on fair basis with his government, as long as it will not involve nonnegotiable principles.