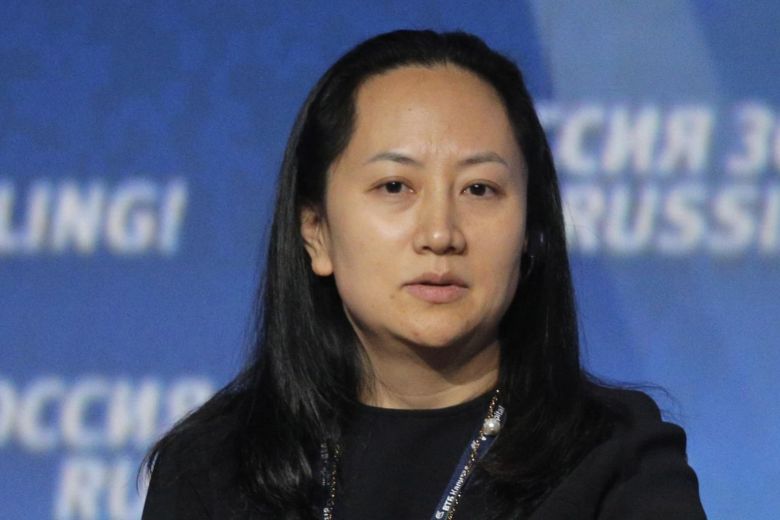 When Canada Border Services Agency officers detained Huawei CFO Meng Wanzhou, daughter of the company's founder Ren Zhengfei, at Vancouver International Airport on December 1 (at approximately the same time as Donald Trump was meeting with Xi Jinping on the margins of the G20 meeting in Buenos Aires), Canada found itself smack in the middle of the US-China trade war. Meng was detained on an extradition warrant initiated by the US Department of Justice (DOJ) alleging that she was complicit in Huawei evading US sanctions on Iran between 2007 and 2013. Since extradition from Canada on the basis of US sanctions law would be problematic, the charge was framed as criminal financial fraud. Specifically, the DOJ claims that she "defrauded" unnamed US financial institutions by personally misrepresenting to them that a Hong Kong company named Skycom, which was at one point a Huawei subsidiary and which the US charges was still controlled by Huawei at the time of the alleged sanctions violations, had no connection to Huawei (at the time of her statement, in 2013). As a result, according to the DOJ, the US financial institutions were exposed to financial risk of millions of dollars by unwittingly participating in trade with Iran, banned by US law.
While the facts of the alleged fraud remain to be proven in court, several things are already clear. First, Canada has just found itself between a rock (the US) and a hard place (China) when it comes to this case. Canada had little or no choice but to follow through on the US request, in accordance with the extradition treaty between the two countries. The timing of the arrest on the basis of the US warrant could not have been worse from the perspective of lowering the temperature between the US and China over its escalating trade tensions. Indeed, the temporary truce of 90 days that was announced the same day, and markets initially responded enthusiastically. It was not until December 4 that news of Meng's arrest leaked out, as Huawei had requested a publication ban. Fuller details emerged during her bail hearing which began in Vancouver on Dec. 7. It appears that the process of bringing charges against Huawei had been underway for some time, but the timing of the detention was triggered by Meng's travel plans. She was enroute to Mexico through Vancouver when she was arrested. Reportedly, even though her son attends college in Boston, she has avoided travel to the US for several years. The US laid a trap for her, and the trap happened to be sprung on December 1.
The motivation for the US action at this time is open to speculation. There is no doubt that the US wants to tighten enforcement of sanctions against Iran, especially after they were restored by the Trump Administration. Another Chinese telecommunications company, ZTE, was heavily sanctioned and paid a $900,000 fine in 2017 after admitting that it violated US sanctions law by shipping equipment to Iran that contained US components. The US had threatened to shut off ZTE's US supply chain. In the case of Huawei, there is another dimension because the company is one of the world's leading manufacturers of telecommunications equipment, including in the new area of 5G technology. In August of this year, President Trump signed legislation banning use of Huawei equipment by the US government on the grounds that the company could insert "back doors" into critical infrastructure at the behest of the Chinese government. Such back doors could, in theory, cripple this infrastructure if they were triggered. Although there is no evidence that Huawei is engaged in such activity, the US government is also leaning heavily on US companies like AT&T to eschew use of Huawei components in its networks. While the US has taken this action, it is also pushing for its allies to take similar action. To date, Canada (one of the so-called "five eyes" intelligence sharing partners, which includes the US, UK, Canada, Australia and New Zealand) has not done so, nor has the UK, although both Australia and New Zealand have followed the US lead.
From a Chinese perspective Meng's arrest and its ban on Huawei is more about the US trying to curtail China's technological rise than anything to do with financial fraud or 5G security. The US does not like China's avowed policy of seeking to achieve dominance in high tech by 2025, and is fighting back. Chinese companies are still dependent on US technology to some extent (particularly microchips) but the lesson of ZTE has not been lost on China. To reduce vulnerability to US pressure, Chinese companies will develop independent sources of technology.
What does all this mean for Canada, which risks becoming collateral damage in the US-China trade war? Already the new NAFTA, known as the USMCA in the US and CUSMA in Canada, incorporates a "poison pill", Article 32.10, that effectively prevents any of the three North American countries from concluding a free trade agreement with a "non-market economy" (namely China) on pain of being expelled from the USMCA. This was inserted at US insistence and, given the extent of Canadian reliance on trade with its North American neighbour, constitutes a de facto veto over a Canada-China FTA. Canada has continued however to explore other forms of a closer economic relationship with China, possibly on a sectoral basis. The arrest of Meng in Vancouver will put this initiative in the freezer.
Already the Chinese have summoned the Canadian ambassador in Beijing to demand Meng's immediate release, warning that Canada must take "full responsibility" for what will be "severe consequences" if the Canadian courts don't roll over and accede to the Chinese request. This is not going to happen. Canada has a fine line to walk between its two leading trade partners, and maintaining a hands-off attitude by the government toward the judicial process is extremely important. If, in the end, Meng's extradition is refused (any final decision by the courts must be reaffirmed by the Canadian Minister of Justice), Canada will need to demonstrate to the US that the legal decision was free of any taint of political interference. The same applies if she is extradited, although China will refuse to accept the argument that the judicial process is immune from government interference, given its own record of politically directing the courts. Under either scenario, Canada has little recourse but to stick meticulously to a transparent legal process.
China, in the meantime, needs to consider its options. It will probably take some action against Canada, such as suspending high-level visits and scheduled bilateral dialogues, but it needs to consider whether browbeating Canada is in its own interests, particularly since Canada to date has not joined the US efforts to ban Huawei from participation in its 5G networks. China would be better placed to put its focus on the US, which instigated this issue in the first place. Whether they will do so during the period when the Trump-Xi "trade truce" is being worked out remains to be seen, but if they come down hard on Canada while sparing the US, this will be seen as highly hypocritical in Canada and will damage Canada-China relations.
In the meantime, Meng's bail hearing will continue in Vancouver. She has ties to the city, having lived there for three years and owning two homes, so if she is released on bail while the extradition process is played out, she will have familiar surroundings. The extradition process itself could take years. In the meantime, not only is Meng Wanzhou a hostage in the US-China trade confrontation, but so is Canada and Canada-China political and trade relations.