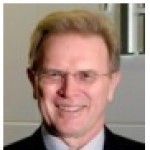 Hugh Stephens
Distinguished Fellow, Asia Pacific Foundation of Canada
Hugh Stephens is a Distinguished Fellow at the Asia Pacific Foundation of Canada and Executive Fellow at the School of Public Policy at the University of Calgary. He has more than 40 years of government and business experience in Asia, and frequently writes or comments on Asian issues.
Jun 06, 2023

China's relationship with Canada has been suffering for the last few years under the weight of tit-for-tat sanctions and expulsions of officials. Whether or not the two countries will continue this descent will depend on China's plans to influence policy abroad, and Canada's appetite for confrontation with the world's largest exporting economy.

Jan 31, 2023

Canada's newest Indo-Pacific Strategy addresses important realities of China's growing political and economic power and potentially paves the way for a reset in Canada-China relations in the future.

Oct 18, 2021

China's somewhat surprising petition to join the CPTPP presents serious challenges to the U.S.'s position in the region, and perhaps just as importantly, creates economic opportunity for China.

Sep 03, 2021

China's friction with the West has led to retaliatory economic jabs in going both directions, yet for all the posturing and saber-rattling, trade between China and its Western partners is not easily replaced.

May 08, 2021

The U.S.'s China Policy directly impacts Canada's China Policy. And with little change in U.S.-China relations under the Biden Administration, Canada's policy space between China and the U.S. has stayed relatively the same as well.

Feb 08, 2021

The resurrected TPP, spearheaded by Japan, alongside the RCEP agreement has the potential to offset billions in economic losses from the U.S.'s trade war. In due time, it could be a prize too sweet for the U.S. to hold out from.

Dec 11, 2018

From a Chinese perspective, Meng's arrest is more about the US trying to curtail China's technological rise.

Oct 11, 2018

The conclusion of the USMCA on September 10 revealed a few hidden surprises, including Article 32.10, the "non-market clause" demanded by the U.S. This provision is egregious, unprecedented, and likely to be repeated by the U.S. in future negotiations with other trading partners.

Dec 11, 2017

There were great expectations in Canadian business circles that Prime Minister Justin Trudeau's visit to China would result in the announcement of the beginning of bilateral trade negotiations between the two countries. But it didn't happen. Trudeau's visit is being assessed in some quarters in Canada as a failure, but it is important to get the terms right before embarking on what will be a long and difficult negotiation.

Oct 31, 2017

In a non-NAFTA world, Canada and the U.S. will still continue to trade and the U.S. will continue to be Canada's largest trading partner, albeit under somewhat different rules. The real change will be psychological. In the eyes of many in Canada, the U.S. can no longer be trusted to play by the rules, and to assume its traditional role as a champion for liberalized trade. Against this backdrop, Canada and China are going through the preliminary stages of launching their own trade negotiations.