A community space to discuss the China-U.S. relationship and beyond.
Hi Focus Readers,
During the latest series of high-level discussions between China and the United States, Assistant Secretary of State for East Asian and Pacific Affairs, Daniel Kritenbrink, along with Sarah Beran, Senior Director for China and Taiwan Affairs at the National Security Council, engaged in talks with Yang Tao, the Director General of the North American and Oceanian Affairs Department, who was visiting at the beginning of this week. It was reported that the meeting produced constructive exchanges. Adding to the flurry of diplomatic activity, Gina Raimondo, the Commerce Secretary, is scheduled to undertake a trip to Beijing later this month.
However, amidst these recent diplomatic maneuvers, it's noteworthy that Beijing has maintained its suspension of cooperation in seven out of eight key areas it previously curtailed in response to the visit made by former Speaker Nancy Pelosi to Taiwan. This includes military dialogues, where Beijing attributes the ongoing suspension to U.S. sanctions imposed on China's Defense Minister Li Shangfu. Additionally, Taiwan's Lai Ching-te, who is running to be the island's next leader, is planning to visit the U.S. next month, and Beijing has stepped up its warnings against the trip, saying that its "priority" is to stop it from happening.
In the meantime, catch up on our latest Focus highlights, including commentary on the recent senior-level exchanges between Beijing and Washington, bilateral competition, Southeast Asian-Chinese relations, and more.
Enjoy your weekend!
Team Focus
Focus Insights
Quote of the Week
"At present, the real risks the world faces are the challenges brought by pandemics and climate change, as well as those brought by a dysfunctional financial sector."
Ma Xue
Associate Fellow, Institute of American Studies, China Institutes of Contemporary International Relations
Beyond Our Shores
Energy and food security are the key issues of the Global Development Initiative. But the compounding crisis brought about over the last few years, including the Russia-Ukraine conflict, the ongoing pandemic, and extreme weather, are harming progress towards 2030 development goals. Simultaneously, the U.S. is also increasing competition with China. In this report from the Shanghai Institutes of National Studies and China's National Climate Center, the authors examine what Beijing's response should be in order to build energy and food resilience, improve energy-climate-food governance, and lessen the compounding effects of global crises.
Learn more in, "Building Resilience of China's Energy and Food Security Amid Compounding Crisis," written and edited by a variety of experts, including Focus contributor Chen Dongxiao, President of the Shanghai Institutes for International Relations and one of the editors-in-chief for this project.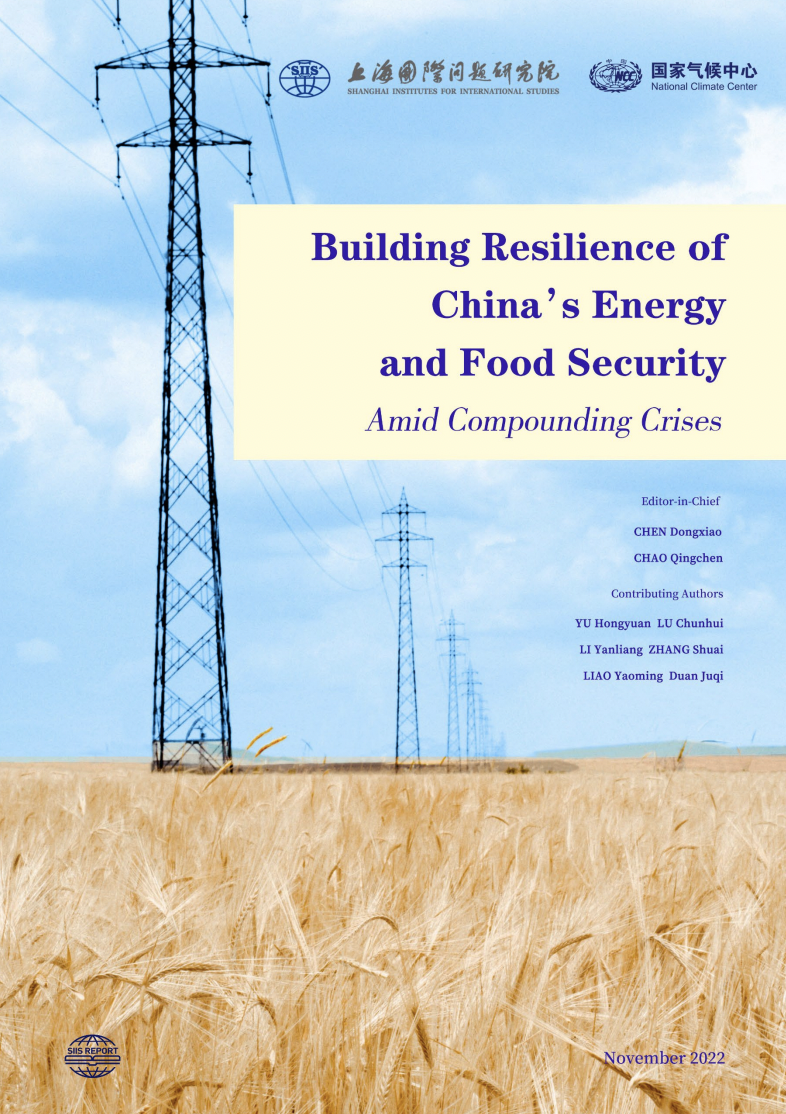 Discover More
From the bustling streets of Hong Kong to the far corners of the globe, Bruce Lee's influence carries on for half a century. Fifty years later, we still commemorate Bruce Lee as an iconic figure, both for Hong Kong and also martial arts.
Community Connections