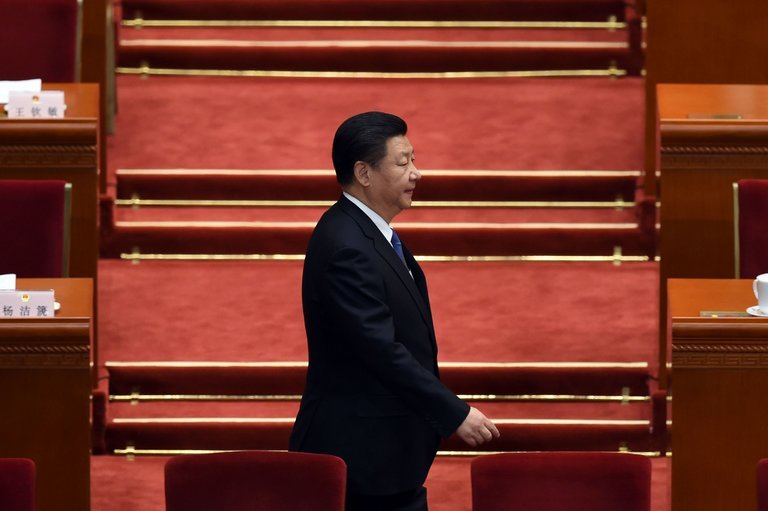 The 19th National Chinese Communist Party Congress has just concluded, with new leaders being elected and the blueprint for the country's future development drawn up. What does this mean for China's relations with the United States and the rest of the world?
First, a strong, modern China is in sight. According to the plans devised at the Congress, the CCP will alleviate poverty throughout the country, and realize the first centenary goal of making China a moderately prosperous country by 2020. China is also on track to achieve its second centenary goal of building a prosperous, strong, democratic, culturally advanced, harmonious, and beautiful country by 2049.
What will a strong, modern China mean for the US? Xi Jinping solemnly promised at the Congress that China will not seek hegemony and expansion no matter how strong it becomes. China has no reason to damage its relations with the US, and will continue to work hard to strengthen them. In all likelihood, the question will be whether the US, currently the world's sole superpower, can get used to China's rise. The US should seize opportunities to cooperate with China rather than playing zero sum games with a Cold War mentality.
Second, China is more open than ever to the outside world. As China regards reform and opening-up as one of the biggest motive forces in its economic development, its door will never close. As China continues to increase exchanges and cooperation with other countries and international organizations, it will focus on improving its domestic environment for foreign investment by effectively protecting intellectual property rights and market access. The US should seek to increase exports to China and to attract Chinese investment to its shores.
Third, China's diplomacy will help it win more friends around the world. Xi Jinping's maxim of building a community of shared destiny of mankind and international relationships with win-win cooperation at their core tells the world that China is willing to consult with other countries, work together with them, and share the fruits of development. It believes that all countries live in the same global village, and that they should share weal and woe. China will not develop itself at the expense of others. It regards it as its duty to protect the world free trade system and the international political and economic order and the principles of the United Nations Charter. It is true that China and the US have their differences, but they share a joint responsibility to narrow these differences and join hands in global governance.
Fourth,China is confident in its strength to defend its sovereignty and territorial integrity. While China will continue to promote the peaceful development of cross-Strait relations and to realize reunification of the motherland by peaceful means, it is ready to redouble its efforts to contain all kinds of separatist activities aimed at creating an independent Taiwan. Under such circumstances, it is in the best interest of the US to abide by the basic principles laid down in their three joint communiqués and strictly adhere to the One China principle. Any move to violate the One China principle, including arms sales to Taiwan and upgrades of any covert official or military exchanges, will give the separatist forces in Taiwan the wrong signal and seriously damage Sino-US relations. It may even encourage China to step up its reunification process.
Last but not the least, diplomacy at the highest level of government will continue to play a pivotal role in China-U.S. relations. Xi's leadership is reconfirmed during the 19th Party Congress. Since their first meeting in April, Xi and President Donald Trump have developed a good working relationship and their close friendship is expected to continue. When Trump visits China in November, the two leaders will have a good chance to brief each other on the development strategies and goals of their own countries. More knowledge of the 19th Party Congress will help Trump in dealing with China and make decisions. It is desirable that the two leaders work out a road map for the Sino-US relations for the next few years or even decades, and such an outcome will benefit both countries and the world. The global community, after all, expects the two powers to work together to avoid the so-called Thucydides' Trap to reduce confrontation and conflict.
The 19th CCP Congress is a new milestone in the development of China. Its main theme is Xi Jinping's profound thought on socialism with Chinese characteristics for the new era. China's development will surely contribute to world peace and prosperity and impact its relations with the US in the days to come.