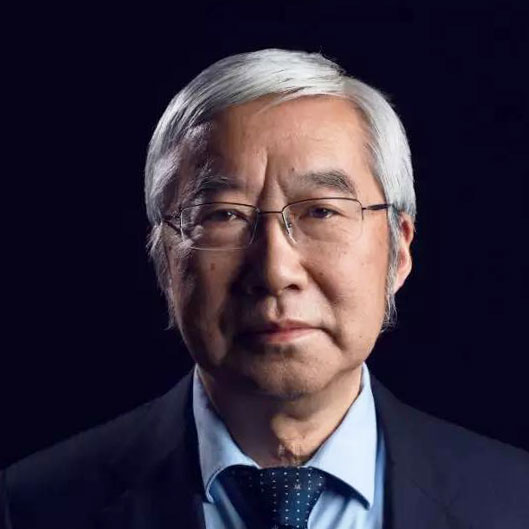 Yu Yongding
Former President, China Society of World Economics
Yu Yongding, a former president of the China Society of World Economics and director of the Institute of World Economics and Politics at the Chinese Academy of Social Sciences, served on the Monetary Policy Committee of the People's Bank of China from 2004 to 2006.
Oct 20, 2023

China's economic performance has been inspiring considerable pessimism lately. In the second quarter of 2023, the Chinese economy grew by just 6.3% from a year earlier – a figure that is disappointing because of the low base in the second quarter of 2022, when pandemic restrictions were still suppressing economic activity. And in July, China's consumer price index (CPI) entered negative territory for the first time since 2021, sparking fears of a deflationary spiral.

Jul 05, 2023

Before Deng Xiaoping launched China's reform and opening up, the People's Republic was working to establish a self-sufficient economy. But after dec

Feb 17, 2023

In March 2022, the Chinese government set a target of 5-5.5% GDP growth for the year. At the time, such growth levels appeared perfectly attainable. But within a month, the Omicron variant had arrived, triggering strict lockdowns that, while stemming the spread of the coronavirus, caused serious damage to the supply and demand sides of the economy. China's growth rate for 2022 was just 3%.

May 10, 2022

In The Economic Weapon: The Rise of Sanctions as a Tool of Modern War, historian Nicholas Mulder reminds us that even when Britain and Russia were savagely battling each other during the 1853-56 Crimean War, they continued to service their debts to each other. Likewise, when hedge funds launched predatory attacks on Asian currencies during the 1990s Asian financial crisis, they ultimately still played by the rules (even though their unethical behavior brought some East Asian countries' economic progress to a halt).

Dec 14, 2021

In 2018, Steve Bannon, then-US President Donald Trump's chief strategist, argued that the United States needed to "decouple" from China. Since then, the term has become a fixture in discussions of Sino-American relations – to the point that some, such as former Australian Prime Minister Kevin Rudd, have warned that it could become a self-fulfilling prophecy. How salient is that risk today?

Jun 21, 2021

Recent price increases in the world's two largest economies have unnerved global markets, which have become accustomed to the low inflation – and even deflation – that has prevailed for decades. But, at least in China, a little inflation would not be a bad thing.

Dec 09, 2020

China's economy seems largely to have bounced back from the COVID-19 shock. It registered 4.9% annual growth in the third quarter of 2020, and the rate may well exceed 5% growth in the fourth quarter. The result would be at least 2% annual full-year growth – not bad at a time when much of the world is facing a pandemic-induced recession. But that doesn't mean smooth sailing ahead.

Apr 27, 2020

As Graham Allison of Harvard University has warned, "when a rising power like Athens, or China, threatens to displace a ruling power like Sparta, which had been the dominant power in Greece for a hundred years, or the US, basically alarm bells should sound." Nowadays, the alarm bells are sounding so loud that they are drowning out ideas that would allow the United States and China to escape what Allison called the "Thucydides Trap."

Feb 18, 2020

The coronavirus outbreak that began in the Chinese city of Wuhan has spread across the country and beyond its borders, leaving governments at all levels in China scrambling to limit further person-to-person transmission of the virus, now known as COVID-19.

Nov 08, 2019

China's GDP growth may still be strong by global standards, but the annualized rate of 6% in the third quarter of 2019 is the lowest the country has recorded since 1992. In fact, China's GDP growth has been slowing steadily since the first quarter of 2010, when it exceeded 12%, year on year. This downward trend is riskier than many observers seem to realize.