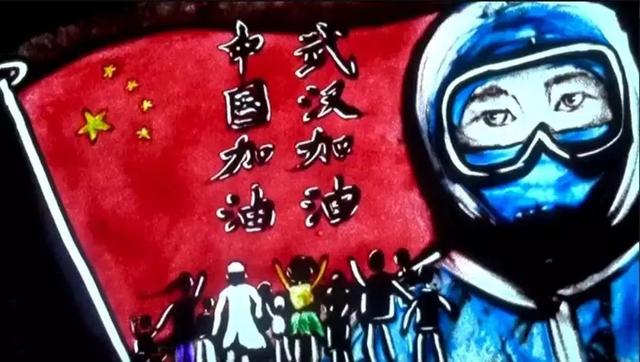 At the beginning of 2020, two events have somewhat softened plummeting relations between China and the United States.
For one thing, they signed their phase one trade deal after working out each other's strengths and bottom lines through an intense tug-of-war over a long period. While interim and incomplete, the agreement unexpectedly covers a wide range of industries in detail. It serves to slow the decline in relations and reflects that leaders are looking to ease trade frictions.
For another, an epidemic of potentially fatal pneumonia broke out, caused by the novel coronavirus 2019-nCoV. China and the U.S. have engaged in desirable communications and coordination at a tough time as they fight the outbreak.
U.S. President Donald Trump expressed great appreciation for China's efforts and transparency. An official at China's National Health Commission confirmed in a media interview on Jan. 29 that both sides had shared all sorts of information, including prevention and control measures. Chinese and U.S. disease control centers have maintained technical collaboration, and China welcomed U.S. experts to an international group sent to China by the World Health Organization to investigate the outbreak. Moreover, Chinese and U.S. foreign affairs authorities coordinated the evacuation of U.S. residents from Wuhan, the epicenter.
Before the outbreak, many observers expressed reservations about the role of the trade agreement in stabilizing China-U.S. relations and held that its fleeting positive influence would not rebalance economic ties once and for all. Rather, it foreshadows future trade war and even overall tension. There is nothing wrong with the logic by itself. Yet history never seems to follow a linear path as expected but is a combination of necessity and contingency. If we say China-U.S. relations have been trending toward confrontation and conflict over the past two years, then the coronavirus outbreak — if handled well — can be regarded as another possible stabilizer after the phase one trade deal.
The outbreak has changed not only China's political, economic and social agendas but also bilateral relations, at least for this year. China is drawing on all resources available to fight the epidemic and consider the task as its top priority for now. Previously confirmed diplomatic efforts and regular arrangements will inevitably be affected.
According to the basic principles of infection control and the theories about how infectious diseases are transmitted — not to mention the innate characteristics of the novel coronavirus — the epidemic will dominate China's agenda in the first quarter and into the early second quarter of 2020.
In the U.S., the first case of person-to-person spread of the coronavirus has been confirmed. Before that the White House had established a coronavirus task force led by Secretary of Health and Human Services Alex Azar. In this context, as the 2020 U.S. presidential election kicks off, the chance that Washington will provoke further trade frictions seems slim. Provocation would be considered unfeeling and unreasonable.
While showing the unity between the Chinese government and people in responding to the crisis, the coronavirus outbreak also reveals something else: In the face of deteriorating China-U.S. relations, bilateral cooperation in the health sector and institutional arrangements for the prevention and control of emerging and re-emerging infectious diseases have stayed on the right track.
I believe that, except for certain urgent issues, the coordination mechanisms in many fields — including the control of military risks — are still intact and running.
U.S. scholars once said, pitifully, that China and the U.S., two great powers, are doomed to arrive at opposite ends, and only unlikely events such as an invasion from Mars would bring them back to the same page. In fact, there is no need to wait for the Martians. The urgent need to cope with diverse real-life global challenges could strengthen their synergy. The question is whether the two sides are willing and capable of doing that.
This epidemic has inflamed strong public sentiment at home and abroad. People are wondering why it turned out like this. Conspiracy theories and intense populist comments are popping up online as expected. A few U.S. politicians have made ridiculous comments about the outbreak. For example, "It could encourage American manufacturers in China to return to the United States." And right-wing politicians are playing up the "China threat." The U.S. Congress proceeds with legislation that interferes in China's internal affairs, even as China is sparing no effort to combat the epidemic. These words and deeds fail to win public support both in China and the U.S., because more people are aware that our current enemy is the coronavirus. Unreasonable and unscrupulous practices and remarks on China-U.S. relations hurt the common good.
However, U.S. action to temporarily suspend the entry of visitors from China and widely suspend commercial flights are obviously an overreaction and set a very bad example for the world, as such decisions should be based on objective, scientific assessments, according to a Chinese Foreign Ministry spokeswoman, expressing resentment on Feb. 3.
Once again, the epidemic sends an alert to the world: It is a pressing and imperative mission that global governance be ethically enhanced based on each country's capacity. Cross-border, interdisciplinary institutional coordination, as well as overall openness and transparency, are essential in coping jointly with global challenges vital to human survival and development.
In this sense, there is a chance that the outbreak will awaken the world, which has been marching into strategic competition and isolationism. Such an awakening is a vital step toward human enlightenment. It pushes key players in the international community to see beyond geopolitical competition and zero-sum games, find inspiration in devastating events one after another and gradually grasp how to analyze and deal with issues from the perspective of humankind, while upholding sovereign interests. China and the U.S., two largest global powers, are obliged to contribute to the process, both separately and jointly.
In the combat against the epidemic, China has demonstrated strong mobilization power, substantial technological advances and advantages in basic data, whereas the U.S., as always, maintains its traditional advantages in disease control systems, data analysis and DNA sequencing. If the advantages of both countries are combined, they can surely make a difference in global health security and contribute to the health of humanity.
But there are other benefits as well. Both countries still share common interests in many other global fields, including hotspot issues, nuclear proliferation and security, transnational crimes and climate change. Competition between them in a few emerging fields — cyberspace security, governance of outer space, R&D, artificial intelligence applications and development of rules in this new field — must not overshadow the necessity of coordination and cooperation. Cooperation of this kind not only supplements the foundations of China-U.S. relations but also generates broader human value.
When the coronavirus outbreak comes to an end, China and the U.S. should cherish the coordination and cooperation that flowed from it — not only the trade talks — through all the twists and turns of the epidemic. They should continue to build up momentum in bilateral relations that came about through necessity and contingency.
There are at least two pressing agendas. For one, they should keep channels of communication open, strive to resume strategic dialogue and prevent political factors, such as the U.S. presidential election, from becoming a distraction, including preparation for potential black swan events. For another, they should steadily implement the phase one trade deal in the new landscape, efficiently and promptly resume any channels of interaction that were closed or interrupted by the epidemic and resolutely contain any possible broader spilt. Meanwhile, they should strive to deepen coordination to reinvigorate the epidemic-hit economy and prevent a global economic recession.
China will beat the epidemic and recover soon and will, as always, press ahead with its reform and opening-up. One hopes China and the U.S. will continue to adjust their relationship, treat each other rationally and objectively as additional facts emerge and build up reasonable new expectations.