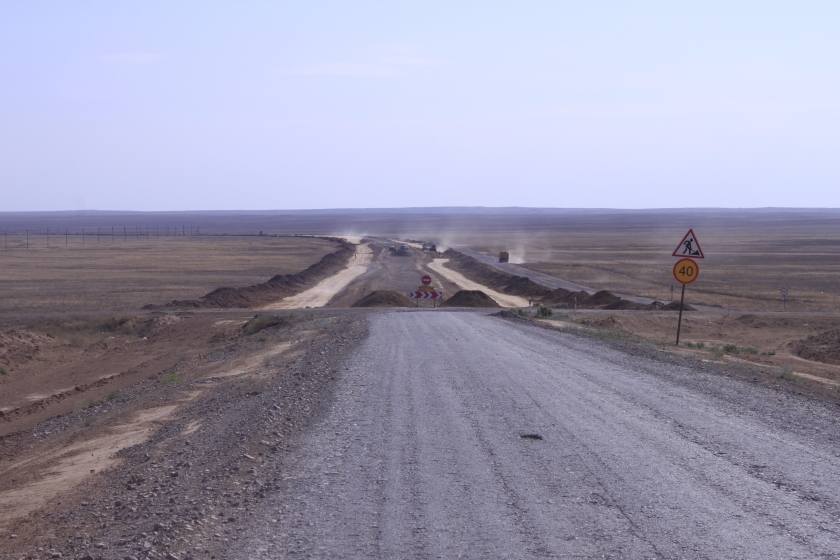 Corruption has traditionally been widespread in China. As China's Central Bank reported in 2011, government officials and executives of state-owned companies alone siphoned almost $123 billion out of China from the mid-1990s to 2008. Thus, not surprisingly, since coming to power in 2012, President Xi Jinping has carried out an unprecedented campaign against corruption, promising to clamp down on all manifestations of 'disciplinary violations' even amongst the members of the Communist Party.
As of August 2018, the anti-corruption campaign has netted 254 'tigers' (high-ranking officials) and 2,447 'flies' (lower-ranking officials). The total value of funds and assets embezzled or misused by those sentenced officials reached ¥13,160,088,581, equal to nearly $2 billion.
The scale of the Chinese leadership's toolkit to curb corruption is as stupendous as the scale of many Chinese government projects, from mandating a new powerful anti-corruption agency, the National Supervision Commission, to investigate any government employee and hold suspects for up to six months without access to a lawyer, to piloting a Social Credit System that will ensure Chinese citizens, private companies, public officials and state institutions abide by the rules. Nonetheless, it appears that Xi Jinping still has a lot of work to do. In its recent ranking, Transparency International placed China in 77th place in its Corruption Perception Index. Corruption remains prevalent across China.
Accordingly, one of the questions that needs to be addressed by the Chinese leadership is how to promote good governance and fight corruption while implementing Belt and Road Initiative projects across Eurasia, particularly in Central Asia. Beijing's flagship initiative of reviving a Classic Silk Road may not only fall victim to the encroachments of kleptocratic Central Asian elites, but Chinese companies themselves may intentionally or unintentionally contribute to the advancement of corrupt practices in the region.
There is no law in China that forbids Chinese companies from engaging in illicit activities abroad. As a result, certain adventurous Chinese companies choose illicit or semi-illicit ways of doing business abroad, which clearly do not comply with normative expectations of responsible foreign investment. In turn, perceptions that China – via its enterprises – is contributing to social injustice, even if inadvertently and indirectly, strengthen further deeply-rooted negative sentiments towards China.
Only recently, in April 2018, residents of Kazarman, a small town in Kyrgyzstan, set fire to a gold-processing plant and pelted policemen who came to mitigate the situation with rocks. The plant, which is under construction, is being developed by a Chinese-backed company. A somewhat similar drama has been unravelling in the north of Kyrgyzstan, in the town of Kara-Balta and the village Orlovka, where a China-backed oil refinery and a gold mining plant are located. In general, the source of conflict between Chinese investors and local communities are mostly grievances related to the non-transparent nature of Chinese investment, labor disputes, environmental concerns and accusations of corruption.
However, corruption associated with Chinese entrepreneurship resonates the most strongly with people in the region, not only in resource-scarce localities. The malfunction of a thermal power plant in January 2018 has already put two former Kyrgyz Prime Ministers, Sapar Isakov and Zhantoro Satybaldiyev, under custody as part of an investigation over alleged graft. They are facing the charge of lobbying for the interests of the Chinese company, Tebian Electric Apparatus Stock Co. Ltd. (TBEA), which won a $386 million contract to modernize the power plant. The project itself was supported by a loan from China's Eximbank. Two years earlier, in April 2016, then-Prime Minister of Kyrgyzstan, Temir Sariyev, also had to step down amid corruption allegations involving a $100 million road construction project carried out by a Chinese construction company.
Such developments may dent the good intentions of the Belt and Road Initiative. These projects run the risk of becoming both a new source of rent for powerful groups and a cause of division in local communities. To date, China has emerged in popular opinion as Central Asia's biggest bogeyman. The March 2016 unrests in Kazakhstan illustrated that even this Central Asian country is struggling to curb growing Sinophobia amongst its people.
As Chinese engagement in Central Asia is mostly limited to loans that benefit predominantly Chinese contractors, negative sentiment against China will only grow. This concern on the part of local populations may not be in line with the actual scope of projects. As the March 2016 unrests in Kazakhstan prove, Chinese farmers and businessmen were perceived by the public as the biggest threat to the sovereignty of Kazakhstan, although at that time Chinese rented only 282 hectares of land out of 99.5 million hectares of leased farmland.
That said, will the China-led Belt and Road Initiative be able to inject the sense of a "community of common destiny" across Central Asia? China has not won the war against corruption on its own soil yet. Nevertheless, to its credit, the Chinese leadership is adamant in its 'zero tolerance' policy toward corruption. Will it be capable of maintaining such a policy along the New Silk Road as well? At the moment, there are more questions than answers.