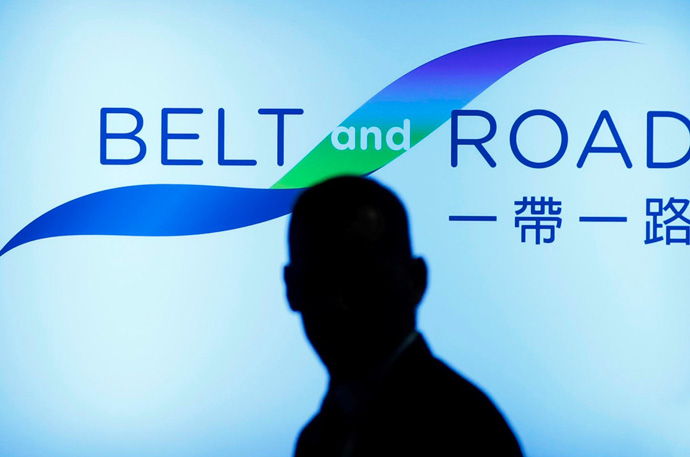 The connection between a small mountainous republic in post-Soviet Central Asia and a South American state surrounded by the Pacific Ocean, Amazon jungles, and Andes mountains is not as fuzzy as it may seem. The explanation for this conundrum, perhaps counterintuitively, lies somewhere in 'the Middle Kingdom'. While today's news headlines are more focused on a 5G race and a technological Cold War between the USA and China, a somewhat quieter story is being told (or not told) in Central Asia.
A new police command center equipped with CCTV monitoring and facial-recognition devices was opened this month in Bishkek, Kyrgyzstan. The facial-recognition technology was given to Kyrgyzstan purportedly free of charge. At this stage, there will be 60 CCTVs installed throughout the capital city, with 20 CCTVs equipped with facial-recognition technology. All of these hardware and software were supplied by the China National Electronics Import and Export Corporation (CEIEC).
CEIEC is a state-owned enterprise that is authorized by the Chinese government to deliver domestic defense and security electronic solutions to foreign markets. CEIEC's products range from road traffic solutions and solar power equipment to unmanned aerial vehicles, radars, and aviation management systems. CEIEC is represented in Sri Lanka, Venezuela, Brazil, Bolivia, Peru, Myanmar, Laos, Angola, Algeria, and Ethiopia. In Eurasia, the CEIEC office is located in Moscow.
Here is where the comparison between Kyrgyzstan and Ecuador becomes more relevant – with its population of approximately 16 million people and its rising street-gang culture, Ecuador once used to be one of the most dangerous countries in the world. However, since 2008, the rates of intentional homicide have been in consistent decline, reaching about 5.7 homicides per 100,000 people in 2018, down from a homicide rate of 18 reported in 2008. There is not yet a definitive answer as to what impacted the transformation of crime-riddled Ecuador into a new and popular destination for international tourists. Some observers cite benefits of legalizing gangs and granting them access to social programming; others refer to the new constitution and the new penal code.
Nonetheless, those discussions often mention China and its role in fighting street crime in Ecuador. In particular, the references are made to technological solutions that came from China. In November 2016, Ecuador introduced an emergency response and monitoring system, the Integrated Security Service ECU911. While there are conflicting accounts on whether the system came for free or was part of a loan package, the system was essential in improving the quality of emergency services. This system has 4,145 cameras across Ecuador and 16 response centers connecting national security and disaster relief agencies. The system even has an active geolocation program to track mobile devices to be used in rescue or police operations. All hardware and software to Ecuador were also supplied by China's CEIEC.
It has become apparent that China is elevating itself to the role of an exclusive provider of surveillance systems in Central Asia, on top of emerging as the region's main economic and development partner. It was announced only recently that Huawei and CITIC Guoan Information Technology plan to invest $300 million into Uzbekistan's Safe City project, including the upgrade of the existing CCTVs in Tashkent to facial-recognition devices. Huawei also attempted to engage in a Safe City project in Bishkek few years earlier, but the investment agreement fell through. In Tajikistan, the Safe City project has been running since 2013, with more than $20 million loaned from China to set up the project with the help of Huawei.
That said, why is China so eager to invest in the promotion of surveillance technology, artificial intelligence, cellular networks, cross-border optical cables, data centers, and satellite navigation systems in Central Asia and beyond? The answer to this question may not be as straightforward as it appears.
Both Ecuador and Kyrgyzstan found themselves increasingly dependent on loans from China. In between 2005 and 2018 Ecuador borrowed nearly $18.4 billion from the China Development Bank and the Export-Import Bank of China to fund large infrastructure projects. One such project was the $2.24 billion Coca Codo Sinclair hydroelectric dam with the projected capacity to produce 8,734 gigawatt hours of electricity per year. What was supposed to become the largest infrastructure project in the history of Ecuador, soon became one of its largest embarrassment stories. Not only was the dam built near an active volcano and without a preliminary analysis of water resources needed for the dam, but over 7,000 cracks appeared on the dam due to the substandard quality materials used by Chinese contractors.
A somewhat similar story was unfolding in Kyrgyzstan. As of March 2018, Kyrgyzstan owed the Export-Import Bank of China nearly $1.7 billion out of its $3.9 billion external debt. Concessional loans were used to fund construction of electricity transmission lines, roads, and power stations. One such project was the $386 million modernisation of the Bishkek's heat and power plant. During its very first winter, however, the plant failed, leading to an investigation of the causes of the plant's malfunction and the subsequent arrest of high-profile Kyrgyz officials, including two former Prime Ministers, over alleged graft.
Thus, the question begs to be asked – is China's willingness to provide surveillance systems to foreign countries emerging as a convenient solution to protect its investments in the regions, where having a more direct security engagement will not be tolerated? Or, in the case of Kyrgyzstan, is it more about China's security concerns over its restive province of Xinjiang? Beijing has long been concerned that Afghanistan and Central Asia can be used by radical Islamists to breed instability in Xinjiang. Therefore, surveillance 'freebies' to the Central Asian states may be nothing but an attempt to secure access to the personal data of residents of the region.
In any case, it is imperative to understand what China's digital 'coming out' means to its close and faraway neighbors. Since its unveiling in 2013, the geographies of the Belt and Road Initiative (BRI) have expanded dramatically, involving more than 110 states, and the reinvented Silk Road is no longer purely about land or maritime routes. China strives to connect the 'near-' and 'far-abroad' states with digital roads and belts as well. As the white paper produced by the Chinese government advised, the creation of the Information Silk Road is one of the cooperation priorities within the framework of the BRI.
The growing discourses on the Digital Silk Road only confirm that China's new variation of the BRI is soon to become a reality. As President of China Xi Jinping stated at the opening ceremony of the BRI forum in 2017, countries along the BRI routes need to increase cooperation in areas such as artificial intelligence, nanotechnology, quantum computing, cloud computing, smart cities, and big data to advance innovation-driven development. Prior to this, China's State Council released its five-year plan on national informatization planning, which encouraged full participation of Chinese technology enterprises in forging the new so-called Online Silk Road.
With the introduction of the Digital or Online Silk Road, is the BRI becoming more about promoting China's internal security model then? The Chinese national reputation system, known as the Social Credit System, has been already dubbed as 'Orwell's nightmare'. China itself is estimated to have the largest surveillance market in the world with nearly 176 million cameras installed in the country as of 2016 and 530 patents linked to photo and video surveillance issued in 2017. Alternatively, is it truly about Beijing uniting its neighbors around the idea of the community of common destiny in cyberspace? After all, Chinese security solutions do get touted for bringing crime rates down in Ecuador. Nevertheless, the risks that we are just a step closer to the new form of digital dictatorship of the 21st century are also running quite high. As Orwell would say, 'It was a bright cold day in April, and the clocks were striking thirteen.' Tick tock, tick tock.