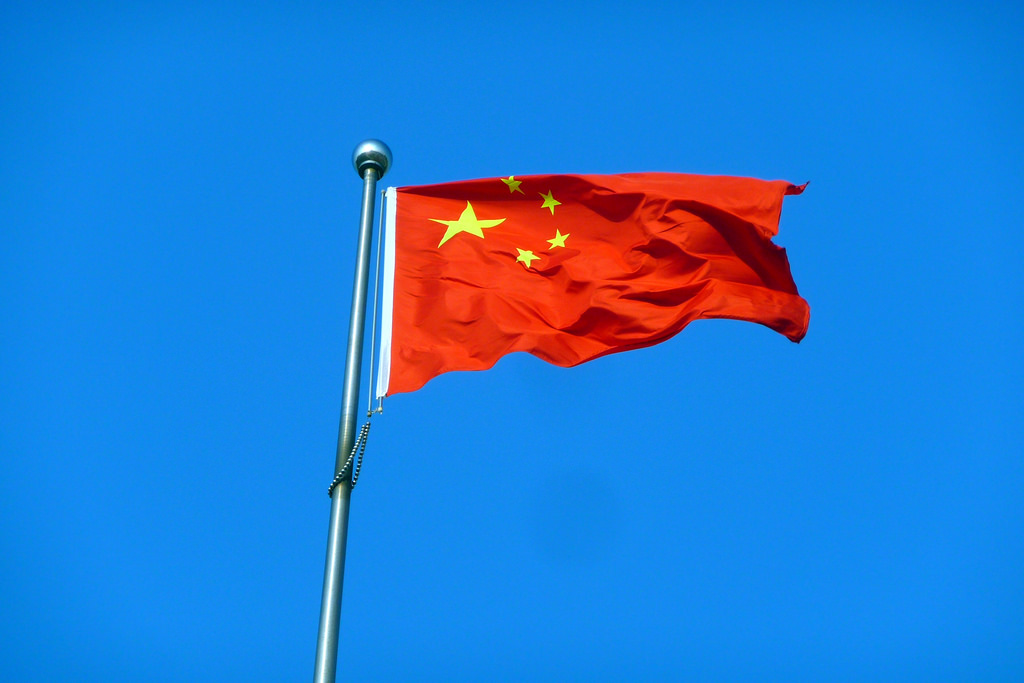 Picture Credit: Chris
Fifteen or twenty years ago, it was pretty clear that the United States dominated global economic ideology — it was all about free trade and free markets, and China was trying to catch up on both counts. Now, China carries the torch of free trade, but its free trade ideology is of a different flavor than that of the American tradition. Let's call it socialist free trade. It's a blend of neoliberal ideology with the prioritization of state policies. As a result, China has championed free trade that furthers its state policies to gradually reform its goods sector and protect its burgeoning services sector, with an endgame of capturing markets, rather than creating a level playing field for private firms. China's promotion of globalization and free trade is a role reversal that few experts could have foreseen for the Asian nation and its chief competitor, the United States. In the hearts and minds of global citizens, China's brand of free trade is beating out the protectionism now being practiced by the United States.
Socialist free trade
China has opened its markets gradually, taking decades to lower its tariffs on goods. In the early nineties, its average applied tariffs were 43%. After its accession to the World Trade Organization (WTO) in 2001, China's tariffs declined from 15.6% to 9.7% by 2005, remaining the same through 2013. By 2016, however, average applied tariffs had dropped to 3.54%, as China strived to comply with WTO accession requirements. Over this entire period, the chief advocate for lowering trade barriers was the U.S., who China attempted to appease while maintaining a stable real economy, taking over twenty years to do so.
China's services sector is not fully open, although 120 trade-related service industries have opened to trade, surpassing China's goal of opening up 100 industries at the time of accession to the World Trade Organization. China gives precedent to the needs of the state, and has been relatively protective of its services sector while attempting to appease foreign requests to open further. A major reason for this is that China's services sector continues to be underdeveloped. This is evident in China's less competitive service industries such as the legal and auditing sectors.
China's reasons for opening up gradually make sense because its level of development is still far lower than that of other major global economies like the U.S., Japan, or Germany. However, China's actions at times have placed free trade above political optics. For example, the country's new free trade zone in Djibouti has been championed as an economic gift that will help the developing nation diversify its economy and create new jobs, but Dubai's ports operator, DP World, has threatened to take legal action against China for constructing this zone on a disputed terminal. The U.S. is also concerned that China will remove Americans from their base at Camp Lemonnier, or that Djibouti, like Sri Lanka, will be forced to hand over ownership of the port to China if it is unable to pay its debt to Chinese firms. Socialist free trade can be strong-armed, indeed.
Reversal on free trade in the U.S.
So what's happened to the U.S.?
The U.S. was a big proponent of free trade for a long time. It was President Bill Clinton who brokered the NAFTA deal, and George W. Bush continued this effort to enforce and expand free trade agreements all over the world. U.S. exports of goods and services increased by over 50% between 2000 and 2007. President Barack Obama stated in 2016: "I know that the politics around trade can be very difficult…but the answer isn't to turn inward and embrace protectionism. We can't just walk away from trade."
However, President Donald Trump tapped into anger within the working class that free trade is "killing us," and a lot of people bought into that idea, with the hope that renegotiating free trade agreements and putting up protectionist trade barriers would revitalize the American economy. Even though other countries, most notably the United Kingdom, have caught the same enthusiasm about revisiting the terms of trade agreements, voices of dissent around the world are rising as protectionism takes hold.
Most notably, Chinese officials have become the voice of clarity and reason in the fight against protectionism, and they have the moral advantage of being true victims of anti-free trade policies. Although China is not your typical advocate for neoliberalism, the Asian nation has become a poster child for lowering trade barriers. President Xi Jinping famously stated at Davos in 2017 that "pursuing protectionism is like locking oneself in a dark room. Wind and rain may be kept outside, but so is light and air." Europe, Canada, and Mexico have condemned President Trump's tariffs, and even many of his own party members have come out against his protectionist measures.
There is a shift taking place around the world, and the further Trump goes to reject America's free trade ideology, the more popular China's own socialist free trade ideology becomes. We're no longer pushing forward the tenets of neoliberalism per se; we're moving toward free trade with Chinese characteristics.