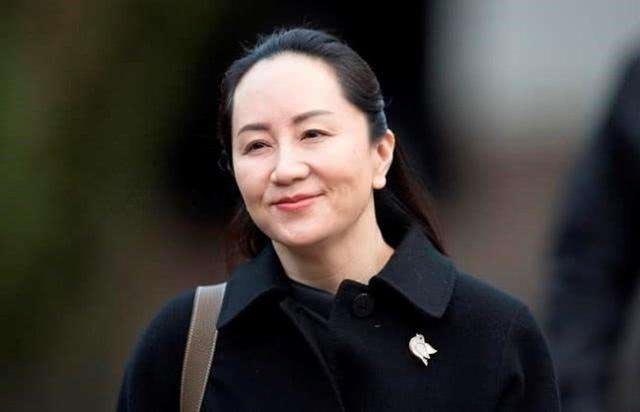 Meng Wanzhou, on a routine stopover at Vancouver airport, was arrested in December 2018, starting a long drawn extradition process to the U.S. for Bank fraud by the U.S. Department of Justice. To all the people who knew her personally it was quite a shock.
Known to her friends as Cathy Meng, I had a chance to meet and interact with her for a few years when she had taken over as the CFO of Huawei and was based in Shenzhen. In all the meetings with her she was very patient and willing to listen to the point of view of the other side and was very much a representative of the new ear of Chinese professionals who were open and international in their thinking with a clear vision for their companies and good communication skills and awareness of what was happening in the world. She was the most gracious host always dressed for the occasion and would take a lot of pride to explain the Chinese cuisine. I was always pleasantly surprised by her that she was able to see quite complex issues in a very simple way. One could see that she was maturing to become one of the core members of the future leadership team of Huawei. Even after our interactions stopped she was easy to reach out to and always ready to help.
Canada and China have a long history and this relationship has been made stronger by the presence of a very big Chinese community in Canada which first came in 1780 and was followed by a bigger group in 1858 during the gold rush and then for the building of the Trans Pacific Railway. The 2016 census put the Chinese population at around 1.57 million or about 4.6 % of the population. In a city like Vancouver the Chinese population is close to 20%. It is not only the population but also their influence in the community and economy which has seen a big change in the past 30 years. The Canadian community in China has big concentrations in Hong Kong and Beijing with Beijing having more than 200,000 Canadians. The Canadian diaspora is young and well educated and is spread over the whole of China as professional, entrepreneurs and teachers. Canadian products have traditionally had a good market in China with a perception that they are of a good quality. This community of Canadians residing in China again gets directly impacted by the Canada China relationships.
The arrest of Meng Wanzhou in Vancouver was sort of the beginning of this relationship becoming confrontational and made the relationship get quite tense. The arrests of Michael Spavor and Michael Kovrig in China has made the situation even more complex and there are a lot of people who feel quite pessimistic about any quick change in this relationship. I am one of the more optimistic people who see that there is a lot of common ground on which both Canada and China can get their relationship back on track.
When one objectively looks at the case of Meng Wanzhou one thing is clear, that this case is quite political and it is directly connected to the China- US relationships. During Trump administration it looked more like a bargaining chip and one hoped that they would be able to find a compromise and a few times there was glimmer of hope. Trump was quoted as saying that he "would certainly intervene" if it could boost a China trade deal. Now under the Biden administration we are all waiting for a meeting between him and Chinese President Xi Jinping so that the China US relationship can hit the reboot bottom and at least start working together on areas of mutual interest. A package deal could be worked between the two major economies which could also help Canada China relationship to start the process of rapprochement.
Strong arm tactics are never the right way forward to resolve major differences between countries. There has to be a clear understanding on how the world is going to deal with the rise of China. In this whole process what role Canada plays would have long lasting impact on the long relationship these two countries share and would impact the people on both the sides.
There seems to be a possibility of breaking this deadlock with the new materials that are being submitted to the courts recently. In a situation where there has been a lot of to and fro, maybe time has come for cool heads to prevail and see how we can resolve this impasse.
The people that want a better relationship between Canada and China hope that both the countries are able to settle their differences and identify areas of common interest to work together. Both these countries have aging populations and both need to concentrate to look for engines of growth and development in the years to come. All this can happen in an environment of peace and tranquility.
Canada is a country which is based on the principle of equality and openness and has been the beacon of democracy and fairness. It needs to maintain its neutrality and should be a leader in globalization and sustainable growth. Canadians are known for their cultural diversity and a very proactive immigration policy. It welcomes young individuals to study in our universities and become part and parcel of the new immigrants that Canada seeks to contribute to its economic growth. Canadians and Chinese should work together to create an atmosphere of mutual trust and understanding. China-US relationship is very important for the world and Canada can play an important part in bringing these two nations closer.
Today on July 01, 2021 when China is celebrating the 100th Anniversary of the Communist Party of China and Canada is celebrating Canada Day let us all the friends of Canada and China hope these two countries would work on the issues at hand with a constructive mindset and move forward in a comprehensive manner to bring better bilateral relations and economic prosperity to both the countries and its people.