A community space to discuss the China-U.S. relationship and beyond.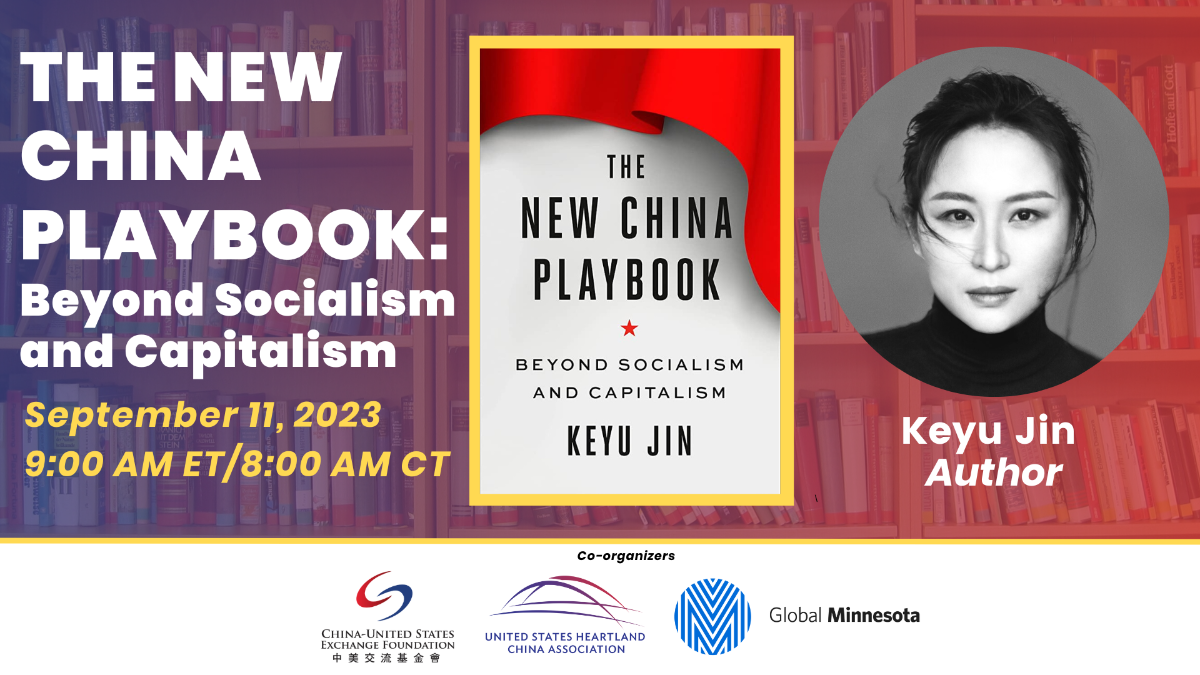 September 11, 2023 / 9-10 am ET U.S.
As China recently supplanted the United States as the world's largest exporter of goods, it's important to understand the key steps to promote successful relationships between U.S.-based companies and China.
Join us to hear from Dr. Keyu Jin, whose recently published book - The New China Playbook: Beyond Socialism and Capitalism - is already causing a stir and bringing new insights to those who would like to better understand the China of today. A Chinese economist educated both in the U.S. and China, Dr. Jin is currently an associate professor of economics at the London School of Economics and a World Economic Forum Young Global Leader. She specializes in international macroeconomics and the Chinese economy.
This special event is made possible through the collaborative efforts of the China-United States Exchange Foundation, the US Heartland China Association, and Global Minnesota.
"The most important book on China in many years, written with stunning eloquence and clarity. Jin does not cover the warts, but insists on a holistic view. Anyone who wants to understand China, and how to engage with it economically and politically, will greatly benefit from this deeply original book."
-Kenneth Rogoff,
Maurits C. Boas Chair of International Economics, Harvard University