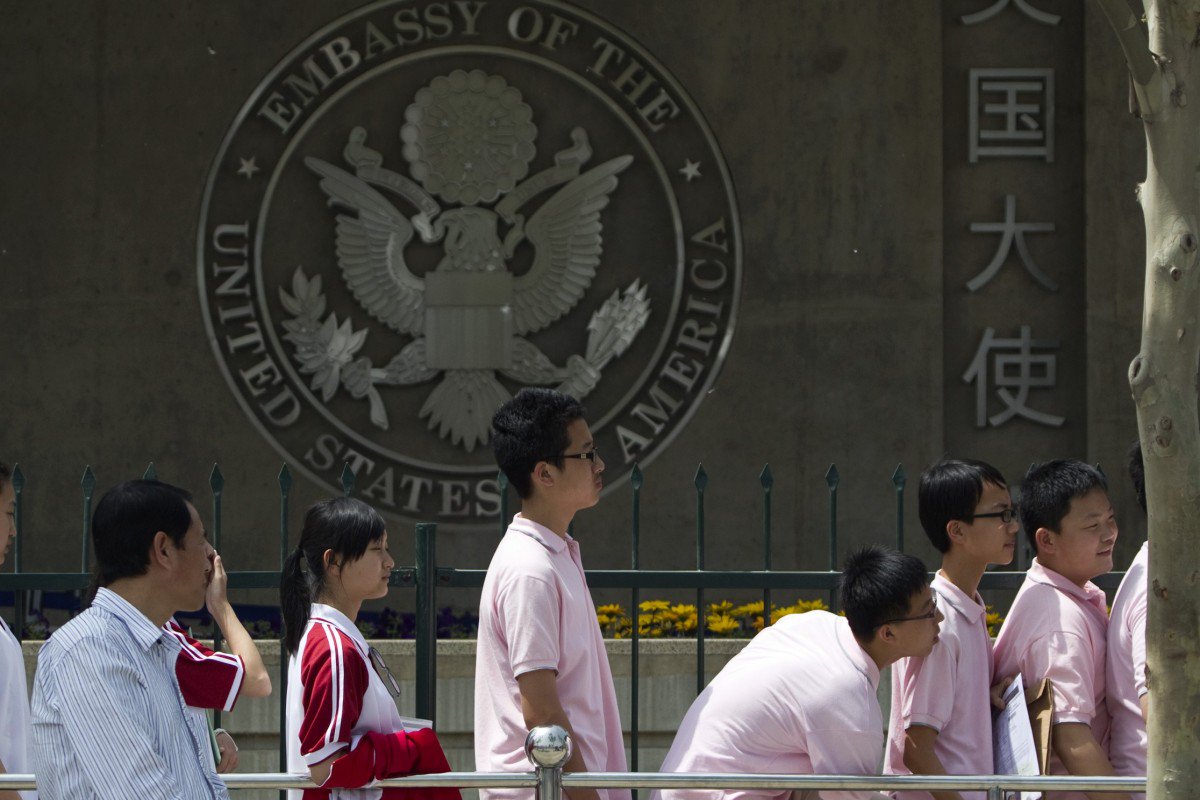 Perhaps the best investment we can make as individuals, families, cities, states, provinces and nations is in education. To continue to strengthen the most important bilateral relationship in the world today – that of the U.S. and China – we need to build educational bridges between our two nations.
Many Chinese people still have a vivid memory of U.S. President Jimmy Carter recalling his story about the early days of China's 1978 opening up to the world: "One night, the phone rang about 3 o'clock in the morning, and I thought, 'Oh my, there's a tragedy somewhere in the United States.' I woke up and answered the phone. It was my national science advisor. He said, 'Deng Xiaoping insisted I call you now to see if you would permit 5,000 Chinese students to come to American universities.' And I said, 'Tell him to send a hundred thousand.'" The intellectual community in China still remembers and appreciates President Carter's great vision on this issue.
In 2018, over 370,000 Chinese students studied at American universities, almost one-third of the total foreign student population. It is clear that U.S. institutions of higher education want – and in many cases, due to declining demographics of U.S. students, need – to continue profiting from America's largest international student market.
The ties between our two nations have clearly been strengthened through education and by learning each other's languages and about each other's cultures. Yet a warning light about the strength of the U.S.-China bridge is blinking.

Although China continues to send more students to study in the U.S. than any other country, the boom of growth in Chinese students has now leveled off. Some U.S. college campuses have seen major decreases in Chinese enrollment – the Chinese student population at the University of Alabama has decreased by 43% over the past two years. Chinese enrollment at the University of Iowa and at Kansas State University has fallen by about a third in that same time span.
The overall loss of international students hurts on multiple levels. Many universities value the diversity of language and culture that international students bring to American college campuses. The continued decline in international student enrollment since the fall of 2016 has also cost the U.S. economy $11.8 billion and more than 65,000 jobs, according to estimates from NAFSA: Association of International Educators.
Historical Milestone
The importance of educational exchange between the two countries is not lost on the nations' leaders. In November, Cui Tiankai, the Chinese Ambassador to the United States, helped celebrate the 40th anniversary of China-U.S. student exchange by delivering a speech proclaiming, "The student exchange program between China and America can promote mutual understanding and trust. I hope we can work together to open a new chapter of educational exchange and cooperation." Former U.S. President Jimmy Carter, who played a critical role in building U.S.-China relations, concurred, saying the "education exchange between our two countries is an important way to enhance mutual understanding." Fast forward to 2009, when President Barack Obama cited the strategic importance of the U.S.-China relationship and announced the "100,000 Strong" initiative, a national effort designed to diversify the composition of American student populations studying in China.
China is America's largest educational and scientific partner, and vice versa. Hundreds of American universities have research and exchange programs with China. More American students study in China than any other developing country. 80 colleges and universities from 36 states are operating undergraduate degree programs in China, while 30 offer graduate degree programs.
Can Americans Learn From China?
As large and powerful as is China, too few in America know much about the country — its history, customs, geography, language, economy, politics, or people. In 2001, for instance, National Geographic magazine stated that many Americans were dangerously ignorant about all things concerning Asia, especially China. This needs to change if America is to embrace our changing world.
What has transpired in China over its 5,000 year history is amazing. The last forty years alone have been both remarkable and universally acknowledged. There once was a time when what happened in China had minimal impact on our lives. Those days are long gone. People across the globe not only feel the ripple effects, it is more a tsunami wave of change that continues to wash upon our shores as the 21st century unfolds.
Continuing to build an educational bridge with China today will provide dividends for all of us tomorrow. America needs to connect, engage, ponder, create, and enlighten our youth so they understand our strengths, weaknesses, and our differences – all the while learning to embrace our collective humanity in a way that eventually helps shape the world.
I believe that it is highly likely that a future leader of China is studying in a U.S. high school or university today. Connecting our youth and providing a broad-based liberal education is a way to stitch our futures together. America is at its best when we are a welcoming nation, when we see Chinese students as adding value to and culturally enriching our universities, community colleges, and our high school campuses.
There certainly exists support in the U.S. for opening American education to Chinese students. Terry Branstad, the United States Ambassador to China, published an article in the China Youth Daily this past November, stating that the U.S. welcomes Chinese students in American universities. But all is not rosy. The Trump administration has doubled down on Chinese students and academics in the U.S., limiting student visas and investigating Chinese researchers for espionage.
With this growing skepticism of Chinese students, particularly from American leadership, China, too, is beginning to grow weary of sending its students abroad. China's Education Ministry recently issued a Ministry warning about the risks of studying in the U.S. as student visa rejections soar.
Educational Dividends
As a former Michigan State Superintendent of Schools with a lifelong interest in building cultural, educational, and academic ties between our two nations, I have discovered that connecting students and teachers is one way to build two-way subnational educational connections. It is my sincere belief that this is the glue that bonds our collective futures, borne out of experience that one of the best ways to build relationships and forge a shared vision and common agenda is around education.
Recently, I addressed the Traverse City, Michigan International Affairs Forum and Economic Club about U.S.-China relations and the work I am currently doing as a WAY American School-China Partner. The WAY-American School, in partnership with Chinese schools, works to bring project-based learning into schools in China through an American high school program.
With international accreditation accepted in 73 countries, a student with a WAY diploma can realize their dream of going to a university anywhere in the world, including the United States, which has been a beacon for countless students around the globe. By blending the best education from the East and West, we are creating a pathway to success for a new generation's future.
Knowing and learning from each other is the super glue that will hold this vital relationship together as we navigate the hyper-competitive, disruptive, and technologically-driven global economy where ideas and jobs can and do move around the world fluidly.
True friendships have been formed and mutually beneficial win-win partnerships have been created around these connections. These human interactions will benefit our children, grandchildren, and great-grandchildren for generations to come.
In closing, remember what Chinese philosopher and politician, Confucius, said about building educational bridges: "Education breeds confidence. Confidence breeds hope. Hope breeds peace."