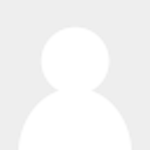 Yi Fan
a Beijing-based political commentator
Yi Fan is a Beijing-based political commentator who has contributed to China-US Focus, The Straits Times, The Brussels Times, Morning Star, etc.
Jan 31, 2023

To glimpse how China is perceived in the West, a good place to start would be the titles of bestsellers. In 2015, the No. 1 bestseller in the United States was The Hundred-year Marathon: China's Secret Strategy to Replace America as the Global Superpower. In 2017, there was Destined for War: Can America and China Escape Thucydides's Trap? And this year, a trending one is Red-handed: How American Elites Get Rich Helping China Win.

Jun 27, 2022

In the midst of the Cold War, US policymakers became convinced that détente with China would best serve America's strategic interests. It was only made possible after the question of Taiwan was handled with diplomatic dexterity. The magic formulation clinched after painstaking negotiation was US acknowledgement of the Chinese position that "there is one China, and Taiwan is a part of China".

Feb 22, 2022

Half a century ago this month, Chinese leaders received Richard Nixon on a historic visit that ended two decades of estrangement between China and the U.S. The visit has been rightly hailed as an example of diplomacy and statesmanship at their best.

Nov 17, 2021

This week's much-anticipated meeting between President Xi Jinping and President Joe Biden offers welcome relief for a world nervously watching where the 21st century's most consequential relationship is headed.

Jan 25, 2017

Nine years after the global financial crisis, while many economies are on the mend, anxiety lingers about the negative side of economic globalization. Populist and protectionist forces dismiss globalization as working against ordinary workers and widening economic inequality. Should globalization be blamed for all the problems facing the world? Is a reversal of globalization the way forward?

Jun 17, 2016

On Tuesday, senior ASEAN diplomats gathered in Yunnan for a special foreign ministers' meeting with their Chinese counterparts. The idea came from ASEAN countries, the turnout was impressive, and the retreat was deemed "timely and important". Amidst media speculation that the discussion pitted ASEAN against China, it will be useful to take a step back and examine the larger picture.

Oct 28, 2015

Looking back, the last ten years has been a transformational decade not just for China and Britain, but also for their bilateral relations. As the commercial ties grow more robust, cultural interflows getting more impressive, and collaboration on the international issues intensifies, the two countries are set to usher in a "Golden Decade" in their relations.