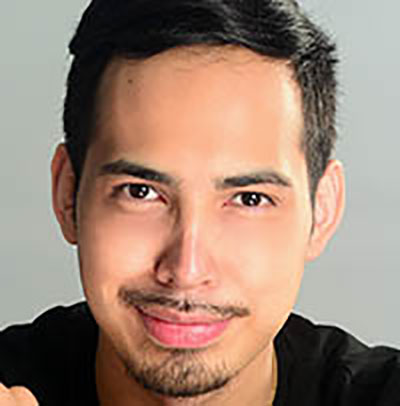 Richard Javad Heydarian
Professorial Chairholder in Geopolitics, Polytechnic University of the Philippines
Richard Javad Heydarian is a Professorial Chairholder in Geopolitics at the Polytechnic University of the Philippines and author of, among others, "The Indo-Pacific: Trump, China and the New Struggle for Global Mastery".
Jan 11, 2023

Geopolitical tensions unleashed by the war in Ukraine continue to influence Sino-American relations and the reshaping of state relationships in Southeast Asia.

Dec 02, 2022

Despite tensions between the U.S. and China on the economic and political fronts, leaders from both countries found some common ground during their recent meeting in Bali. Presidents Biden and Xi have reiterated their commitment to work together to address transnational challenges, avoid conflict with each other, and maintain open communication.

Nov 11, 2022

There are growing indications that Washington has embraced a new era of great power competition with China, and the recent security documents released by the Pentagon identified China as the most significant threat to America. But without a diplomatic breakthrough between the two nations, it's possible the superpowers are heading towards a "New Cold War," which is threatening decades of peace and prosperity in the Indo-Pacific.

Oct 14, 2022

The Phillipines geographic location has long made it a close trading partner to China, but a colonial history with the U.S. has left strong bonds with its century-old ally to this day. Now, as China and the U.S. talk themselves into more hostile territory, how the Philippines will navigate two of its most consequential relationships will be crucial to surviving any sort of escalation.

Sep 30, 2022

As a former U.S. colonial subject, the Philippines has retained close cultural and official ties to Washington. The new Philippine president, Ferdinand Marcos Jr., has shown that he intends to deviate from his predecessor's distancing from the United States by rebuilding relations with the West while simultaneously drawing closer to Asian nations - including China.

Sep 06, 2022

Russia has struggled to maintain strategic momentum in Southeast Asia because of Western sanctions. The Eurasian powerhouse's setbacks in Southeast Asia will ultimately strengthen the centrality of both China and the U.S. in shaping the regional security architecture.

Aug 10, 2022

South Korea has become a dynamic economic force in the 21st century - and as a neighbor of China that hosts multiple U.S. army bases, has grown increasingly important as a potential player in the Quad's designs for a security encirclement of China.

Jul 13, 2022

Ferdinand Marcos Jr. shares a party and similar voting base as his predecessor, Rodrigo Duterte, but the new Philippine president brings forth a more Western-biased foreign policy that will surely cause tensions to rise in the South China Sea region.

Jun 11, 2022

U.S. President Joe Biden formally launched the Indo-Pacific Economic Framework in June, but the initiative falls short of providing an actual trade agreement. In order for the IPEF to work long term, the Biden administration must include interlocking development initiatives that are multilateral and backed by public-private partnership agreements.

May 03, 2022

South Korea is signaling a dramatic reorientation in its foreign policy, and it could become a key player in an expanded Quad platform.