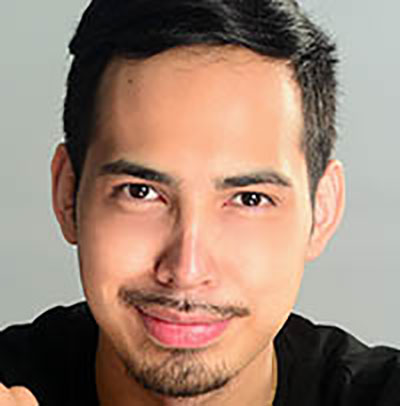 Richard Javad Heydarian
Philippine-based academic
Richard Javad Heydarian, a Philippine-based academic, is the author of "Asia's New Battlefield: US, China, and the Struggle for Western Pacific."
Feb 12 , 2020

Indonesia and China have notably maintained formidable bilateral relations in recent years. However, territorial disputes may prove to create fissions in their relationship as Indonesia grows increasingly critical of China's claims in certain areas in Southeast Asia.

Feb 04 , 2020

With Vietnam assuming the ASEAN chairmanship in 2020, and the US entering a contentious presidential election amid growing anti-China sentiment in Washington, Malaysia is betting on growing efforts to constrain Beijing's maritime ambitions.

Dec 28 , 2019

Philippine president Duterte and the US-trained Philippine military have long been at war concerning the country's amicability with China. Now, a Beijing-friendly official has come into power in the coast guard, tipping the balance in Duterte's favor.

Dec 03 , 2019

Since the Philippines has shifted its loyalty to Beijing, Vietnam has stepped up as Southeast Asia's primary opposition to Chinese intervention in the disputed South China Sea. Whether or not Vietnam will apply legal pressure on China remains to be seen.

Nov 06 , 2019

With China's recent deployment of its coast guard and Maritime Militia Forces to neighboring waters like the South China Sea, the US will continue to contest the Middle Kingdom's expanding influence in the region with an increasing presence of its own maritime military forces.

Oct 22 , 2019

Increasing cooperation between the Philippines and Russia suggests that there is a burgeoning relationship in the East that may lessen the Philippines' dependency on the United States. Such a relationship also has implications for China's involvement in the disputed South China Sea.

Oct 11 , 2019

If China's dismal and declining approval ratings are any indication, the Philippine people are fast losing confidence in Duterte's Beijing-friendly diplomacy, instead favoring a tougher approach to the South China Sea disputes.

Sep 26 , 2019

The recent move by the Philippine government to allow the Mindanao Islamic Telephone Company to become the nation's third telecommunications provider is yet another major step made by the Duterte administration to display its loyalty to Beijing – and another step towards untethering longstanding ties with the U.S.

Sep 17 , 2019

ASEAN's best strategy for keeping China's revisionist ambitions at bay and preserving maximum room for strategic maneuver is to engage the USA.

Aug 23 , 2019

Philippine president Rodrigo Duterte has sent mixed signals about how he will pursue his country's South China Sea arbitration award against China in 2016, and his recent rhetoric promising to take a tougher stance on China may not come to fruition.