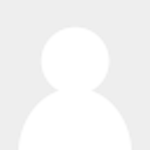 Joey Wang
Defense Analyst
Joey Wang is a defense analyst in the United States, and alumni of the Kennedy School of Government's Executive Leadership Program at Harvard University.
Jul 29, 2020

COVID-19 has put the brakes on the world economy, and China has been no exception. These effects have rippled across many countries that have benefitted from Ch

Mar 03, 2020

Despite the severity of the coronavirus outbreak, as forecasted by Dr. Li Wenliang in late 2019, the Chinese authorities decided to maintain secrecy and keep the first cases of the sickness hidden from the world. This aversion to transparency is perhaps the main culprit behind the rapid proliferation of the illness and chaos that ensues today.

Dec 18, 2019

The US and the West can excoriate China all it wants on China's debt traps, lack of transparency, and pernicious diplomacy. But unless the US and the west come up with better solutions, that dirt road, for the developing world, is still a dirt road.

Nov 01, 2019

China and India both recognize the need to address the issues in their respective countries and it is of mutual interest to incrementally get their relationship back on track.

Jan 31, 2019

Whatever claims China has made to a "Peaceful Rise," it is clear that "peaceful" is ringing somewhat hollow. China now seeks to create a new set of global norms, starting with ejecting the US from Asia.

Jun 07, 2018

President Trump's measures to help ZTE get back in business are based on flawed logic. They suggest that steel and aluminum is more crucial to America's national security than semiconductor chips, which are extremely pervasive globally and used in modern warfare. This is absurd, Patrick Mendis and Joey Wang argue.

Mar 27, 2018

There are several major factors driving the current intellectual property infringement debate in Sino-American trade relations that must be better understood: the cultural factors highlighted by the Chinese epigram that "to steal a book is an elegant offense" and the Made in China 2025 Initiative.

Feb 28, 2018

Despite the tensions between the two nations in both economic and geopolitical arenas, Washington and Beijing have generally recognized the mutual benefits of trade. This form of "controlled tension" has in the past been able to navigate the contours of various trade disputes. All that changed in 2016.

Jan 12, 2018

While many countries along the Belt and Road are in desperate need of large-scale infrastructure investment, they must wake up to the fact that what appears to be Chinese largesse must be subjected to much greater scrutiny.

Jun 07, 2017

When policymakers decide to deal with China, they should remember that Mao's experience cast a long shadow over China's history. His admiration for America in his youth as well as his later hopes for U.S.-China rapprochement was later negated by his perception of humiliation, invasion, and partitioning by foreign powers, resulting in his deep distrust of America. Whether anyone accepts it or not, this historical context rooted in the French Château will be the frame of reference, however subtle, for China when dealing with the West.