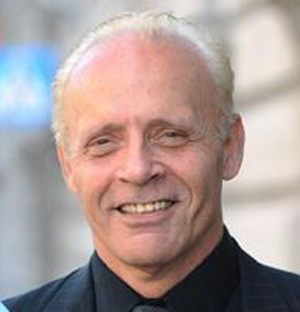 Dan Steinbock
Founder, Difference Group
Dr. Dan Steinbock is an internationally recognized strategist of the multipolar world and the founder of Difference Group. He has served at the India, China and America Institute (USA), Shanghai Institutes for International Studies (China) and the EU Center (Singapore). For more, see https://www.differencegroup.net
Aug 04 , 2015

The White House's effort to hammer the Trans-Pacific Partnership (TPP) agreement in Maui failed. As time is running out for President Obama's legacy achievement, both Washington and Beijing are reassessing their options.

Jul 13 , 2015

As the focus of the West was fixed in Greece and Iran, the 7th BRICS Summit began a massive shift from a dialogue to an economic partnership – one whose full impact will be witnessed in the coming years.

Jun 24 , 2015

Not so long ago, China's A-share index lingered around 2,000. Before last week's plunge, it closed at 5,200. In the short-term, the market will remain volatile, but just as China's economy hasn't emulated typical market fluctuations, its potential should prevail in the long term.

Jun 05 , 2015

Despite obstacles, the White House continues to push preferential trade deals in Asia and Europe. But neither can reverse the erosion of U.S. innovation and in Asia Pacific the proposed pact is more likely to divide than unify the region.

May 12 , 2015

China and India are ready for breakthrough diplomacy that has the potential to reorder the face of Asia, while supporting global growth prospects. Of course, there is also concern on both Chinese and Indian sides, due to the lingering border disputes, the shadow of the 1962 war, and the pivot of multiple powers to Asia.

Apr 13 , 2015

Over the past two years, Washington has lobbied against the China-led Asian Infrastructure Investment Bank. Now, nearly 50 countries have joined or applied to become prospective founding members. Dan Steinbock argues that the U.S. opposition is a reflection, not the cause, of a deeper challenge – that of adjusting American exceptionalism into the era of multipolar world economy.

Mar 09 , 2015

The controversial issue of "currency manipulation" has resurfaced. However, Washington and Beijing have very different perceptions about the identity of the "currency manipulator." The net effect is currency friction that is likely to prevail until the 2020s.

Jan 29 , 2015

President Obama's sixth State of the Union (SOTU) address was heavy on domestic policy and light on foreign policy. The president did not talk much about recent progress in the US-Chinese relations. Instead, he focused on the urgency to complete the U.S.-led Trans-Pacific Partnership (TPP) agreement – without China. There is a reason to the omission and the focus: the Obama White House is increasingly concerned over its legacy.

Jan 16 , 2015

In 2013, the Sino-US relations ended with concern over strategic mistrust. In 2014, bilateral relations were characterized by a sense of optimism. While bilateral trust may endure through the Obama era, challenges will ensue thereafter.

Nov 05 , 2014

Dan Steinbock discusses the history of Asian-Pacific regional trade zones, and the U.S.'s geopolitical trade concerns with APEC. For the U.S. to see greater economic cooperation with China, it should consider the more inclusive FTAAP proposal.