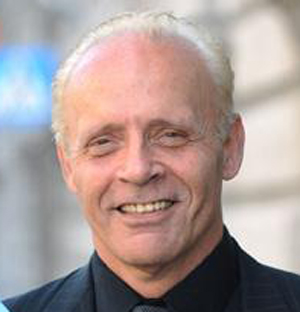 Dan Steinbock
Founder, Difference Group
Dr. Dan Steinbock is an internationally recognized strategist of the multipolar world and the founder of Difference Group. He has served at the India, China and America Institute (USA), Shanghai Institutes for International Studies (China) and the EU Center (Singapore). For more, see https://www.differencegroup.net
Dec 22, 2015

As China's renminbi has been included in the IMF elite currencies and the Fed has started its rate hikes, conventional wisdom sees the RMB weakening and U.S. dollar strengthening as simple long-term trends. The realities are far more complex, however.

Nov 24, 2015

APEC 2015 ended with a vow to combat terrorism, yet the Summit refused to be distracted from its true goal – economic development. In the coming years, the United States, China, and the Association of Southeast Nations must compromise if they truly want to invest in both regional peace and economic development.

Nov 09, 2015

Syria's disintegration exemplifies the eclipse of U.S.-sponsored regime changes, whereas Chinese policy holds the promise of economic development. But time for a global solution is running out.

Oct 28, 2015

While the U.S.-led Trans-Pacific Partnership has potential to split Asia Pacific, it could be used as a foundation for truly free trade, along with other free trade plans in the region.

Sep 24, 2015

Thanks to misguided stories about President Xi's reforms, America risks losing the opportunity to participate appropriately in China's massive economic rebalancing and reform drive.

Aug 26, 2015

As the Fed is paving way for the first rate hike in a decade, the world economy prepares for the greatest shift of capital flows in five years. Recent market turmoil in the U.S. and China heralds the transition.

Aug 04, 2015

The White House's effort to hammer the Trans-Pacific Partnership (TPP) agreement in Maui failed. As time is running out for President Obama's legacy achievement, both Washington and Beijing are reassessing their options.

Jul 13, 2015

As the focus of the West was fixed in Greece and Iran, the 7th BRICS Summit began a massive shift from a dialogue to an economic partnership – one whose full impact will be witnessed in the coming years.

Jun 24, 2015

Not so long ago, China's A-share index lingered around 2,000. Before last week's plunge, it closed at 5,200. In the short-term, the market will remain volatile, but just as China's economy hasn't emulated typical market fluctuations, its potential should prevail in the long term.

Jun 05, 2015

Despite obstacles, the White House continues to push preferential trade deals in Asia and Europe. But neither can reverse the erosion of U.S. innovation and in Asia Pacific the proposed pact is more likely to divide than unify the region.