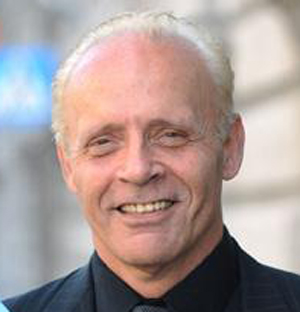 Dan Steinbock
Founder, Difference Group
Dr. Dan Steinbock is an internationally recognized strategist of the multipolar world and the founder of Difference Group. He has served at the India, China and America Institute (USA), Shanghai Institutes for International Studies (China) and the EU Center (Singapore). For more, see https://www.differencegroup.net
Mar 10, 2017

By the early 2020s, rivalry for innovation will accelerate between the U.S. and China. Ironically, the Trump White House has opted for a poor-economy industrial policy, whereas China has embraced a rich-economy policy.

Jan 13, 2017

As long-needed economic reforms are taking off in the Philippines, regime change plans have been prepared in the U.S. State Department against a democratically-elected president who enjoys very high popular support.

Dec 12, 2016

In view of Washington and Brussels, much of China's slowdown could be overcome with the privatization of state-owned enterprises. However, Beijing believes in evidence-backed gradual pragmatism.

Oct 14, 2016

In Europe, Asia, and South America, preferences for either Clinton or Trump differ based on the candidates' views on trade, the economy, and foreign policy doctrine. Though Clinton is the preferred candidate in most areas, whoever the next U.S. president is will face significant challenges on several continents.

Sep 27, 2016

On October 1, the Chinese renminbi officially becomes the fifth international reserve currency. Until recently, Washington played geopolitics to defer the renminbi's internationalization. But what about Wall Street?

Aug 30, 2016

As China assumes G20 leadership, the prospect of global "protectionism" is on the rise and the stakes could not be higher for cooperation and major structural reforms. Without continued investment and trade, secular stagnation in advanced economies and growth deceleration in emerging economies will continue to broaden.

Jul 18, 2016

After the South China Sea arbitration ruling, uncertainty and friction may increase in the region. However, the economic promise of China's rise and the Asian century will only materialize with peace and stability in the region.

Jun 14, 2016

As the U.K. is preparing for the EU referendum, both Washington and Beijing would like London to remain in the EU. Yet, the outcome is not under their control, despite the potential for regional, even global collateral damage.

May 20, 2016

Despite western press fearing the next Philippine president as a "strongman," President Duterte won the majority of votes from an election with a record 82 percent turnout. For the first time, Philippines is poised to have its first president who is a self-declared socialist, and who wants to hedge bets between U.S. security assurance and Chinese economic cooperation.

Apr 22, 2016

In the past six years, Washington and Manila have been cementing a military alliance, which is reassuring to many Filipinos but leaves some apprehensive – including the leading presidential contenders. Dr. Steinbcok poses that true hedging would seek security benefits from the U.S. defense umbrella; economic returns from trade and investment with China; and political advantages from cooperation with both nations.