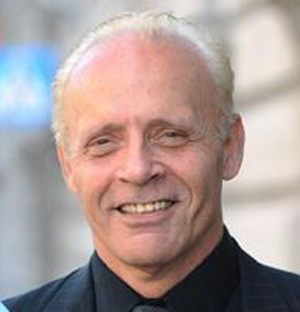 Dan Steinbock
Founder, Difference Group
Dr. Dan Steinbock is an internationally recognized strategist of the multipolar world and the founder of Difference Group. He has served at the India, China and America Institute (USA), Shanghai Institutes for International Studies (China) and the EU Center (Singapore). For more, see https://www.differencegroup.net
Jul 25, 2017

After the U.S.-Sino Comprehensive Economic Dialogue, trade issues are alienating not only China and America's NATO allies – but its NAFTA partners, Canada and Mexico.

Jun 30, 2017

The new rapprochement between Brussels and Beijing involves converging economic interests between Europe and China – and diverging strategic interests between Europe and America. While the shift was conceptualized as a reaction to a policy vacuum created by Trump, in reality, the ties between Brussels and Beijing have grown steadily since the 1990s, even when U.S.-Chinese ties have fallen under pressure.

Jun 09, 2017

In the foreseeable future, the Trump administration will be constrained by the special counsel's Russia investigation. How will it impact the White House's relations with China?

May 05, 2017

Recently, President Trump released a U.S. tax cut plan to re-shore U.S. corporate revenues. Some expect it to cause great challenges to manufacturing and capital outflows from China. The realities are more complex.

Apr 11, 2017

Despite preliminary pessimism, the Trump-Xi Summit showed greater trade pragmatism than initially expected, even though it was overshadowed by a raw display of U.S. military power.

Mar 10, 2017

By the early 2020s, rivalry for innovation will accelerate between the U.S. and China. Ironically, the Trump White House has opted for a poor-economy industrial policy, whereas China has embraced a rich-economy policy.

Jan 13, 2017

As long-needed economic reforms are taking off in the Philippines, regime change plans have been prepared in the U.S. State Department against a democratically-elected president who enjoys very high popular support.

Dec 12, 2016

In view of Washington and Brussels, much of China's slowdown could be overcome with the privatization of state-owned enterprises. However, Beijing believes in evidence-backed gradual pragmatism.

Oct 14, 2016

In Europe, Asia, and South America, preferences for either Clinton or Trump differ based on the candidates' views on trade, the economy, and foreign policy doctrine. Though Clinton is the preferred candidate in most areas, whoever the next U.S. president is will face significant challenges on several continents.