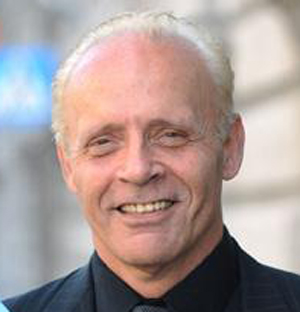 Dan Steinbock
Founder, Difference Group
Dr. Dan Steinbock is an internationally recognized strategist of the multipolar world and the founder of Difference Group. He has served at the India, China and America Institute (USA), Shanghai Institutes for International Studies (China) and the EU Center (Singapore). For more, see https://www.differencegroup.net
Nov 16, 2018

In the past two years, the Trump administration has started trade wars against China, its major trade partners, and security allies. In the absence of united opposition by advanced and emerging economies, the next target will be the World Trade Organization.

Oct 02, 2018

As the international community is becoming more aware of the threat the U.S.-Sino trade war poses to global growth, what was originally a bilateral tariff conflict is spreading across regions.

Aug 14, 2018

The Trump administration's Indo-Pacific Vision is not an alternative to Chinese and other development initiatives in the Asia Pacific. It is a geopolitical play that is likely to benefit mainly advanced economies. What the Asia Pacific needs is a sustainable, long-term plan for accelerated economic development – not new geopolitical divisions.

Jul 12, 2018

Criticism is typical of vibrant international media. Yet, prejudiced biases in financial matters have the potential to harm investors worldwide. The Chinese bond market is a case in point. Not only is China's bond market growing explosively, but it has become diversified and provides broad investment options to both Chinese and foreign investors.

Jun 07, 2018

As the Trump administration seeks to boost arms sales in Asia, the Shangri-La Dialogue is morphing into a marketing arm of Western arms exporters in Asia.

Apr 09, 2018

As oil can now be traded with RMB-denominated contracts, the rise of the petroyuan will accelerate the internationalization of the Chinese currency as investors begin to increase their allocations into Chinese financial assets.

Feb 28, 2018

Now that the White House seeks to turn China's steel and aluminum overcapacity into a national security matter, America's new protectionism risks international trade discord.

Jan 15, 2018

What is going on in Iran? Iran's protests reflect intense debate about new economic policies and priorities, particularly trade-offs between economic development, political consolidation and regional prestige. Escalation suggests U.S. efforts at regime change, as Iran is increasingly looking toward the east and development opportunities with China.

Dec 08, 2017

Recently, the Trump administration notified the World Trade Organization (WTO) that the United States opposes granting China market economy status at the WTO, an opinion also supported by the European Union. Under the World Trade Organization (WTO) terms, China should have graduated last year to market-economy status.