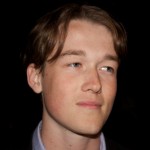 Ben Reynolds
Writer and Foreign Policy Analyst in New York
Ben Reynolds is a writer and foreign policy analyst based in New York. His commentary has appeared in a number of forums, including The Diplomat, Russia Today, and AAJ.
Feb 21 , 2020

In addition to the devastating human toll of the coronavirus outbreak, the economic damage of a manufacturing shutdown in China is likely to be profound.

Feb 02 , 2020

In the wake of rising U.S.-Iranian tension, there seems to be no clear path forward – and no clear winner. China stands to pluck the fruit of possible conflict in the region.

Dec 13 , 2019

In order to outmaneuver the Trump administration and help reestablish the trade regime it prefers, the Chinese government simply needs to ask itself who really needs to worry more about turbulence in 2020.

Nov 27 , 2019

As long as Chinese money continues flowing into Greece China's influence will continue to expand, raising U.S. fears of a further deterioration in NATO's southeastern flank.

Nov 01 , 2019

The viewpoints of Washington and Beijing on technology and technology transfers are fundamentally opposed, and unless China hawks in the Trump administration accept this, the chances of a real deal will be low.

Oct 24 , 2019

China is stuck between a rock and a hard place – as the trilateral dispute over Kashmir continues, China may have difficulty managing the strong economic partnership it has with Pakistan as it tries to build a new alliance with India.

Aug 19 , 2019

The deepening US-China trade war poses a significant challenge to the health of the global economy A new global recession could push both sides to the negotiating table, or it could provoke another wave of retrenchment and protectionism.

Jul 17 , 2019

Tensions between the U.S. and China in the lead up to the G20 summit in Osaka was nothing new, but what is new in this decade is the development of a working relationship between the Chinese and Japanese governments.

May 31 , 2019

American farmers and the U.S. agriculture industry has taken a big hit since the US-China trade war began last year. With recent negotiations breaking down and little progress being made, American agriculture will have to brace for more trying times ahead.

May 10 , 2019

During the Second Belt and Road Initiative (BRI) Summit last month, the Chinese government notably shifted its focus and is now downplaying fears of debt encumbrance, corruption, and environmental degradation. But this should not distract us from the key fact that participation in the BRI continues to grow, including from traditional U.S. allies in Asia and Europe.