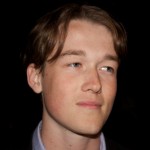 Ben Reynolds
Writer and Foreign Policy Analyst in New York
Ben Reynolds is a writer and foreign policy analyst based in New York. His commentary has appeared in a number of forums, including The Diplomat, Russia Today, and AAJ.
May 04, 2021

The U.S. and China, the two largest carbon emitters in the world, have both pledged to cut their greenhouse gasses with ambitious near-future targets, but neither side is ready to work together on the details.

Apr 17, 2021

The news of an agreement struck between two of America's adversaries made waves and raised the alarm for a potential showdown, but the potential for military coordination isn't the main focus of the agreement.

Mar 27, 2021

Alarming headlines coming from the Alaska summit between the U.S. and China spell out a doomsday scenario, but the reality is both parties came prepared to share strong language to satisfy domestic audiences.

Feb 08, 2021

Trump made a show out of confronting opponents American or foreign. Though he made China a key opponent throughout his presidency, the fallout from his political movement in the U.S. could make repairing Sino-American relations a second priority in the next presidential term.

Aug 26, 2020

Private businesses are taking on massive amounts of debt, kicking the can down the road for an extreme depression later on. What both China and America need is a program of unprecedented public investment.

May 08, 2020

The pandemic is setting the stage for further debt issues in the Global South. With the U.S. and China being major global stakeholders, how they react to the growing need for aid matters.

Apr 24, 2020

In this time of economic instability, we can look to the past to understand how we got here, and what might come next for the shifting global economy. China and the U.S. are key players in shaping what comes next.

Apr 01, 2020

Like many countries, the U.S. was slow to accept the reality of COVID-19, but some have used racism and Sinophobia to deflect criticism for the country's missteps in handling the virus.

Feb 21, 2020

In addition to the devastating human toll of the coronavirus outbreak, the economic damage of a manufacturing shutdown in China is likely to be profound.

Feb 02, 2020

In the wake of rising U.S.-Iranian tension, there seems to be no clear path forward – and no clear winner. China stands to pluck the fruit of possible conflict in the region.