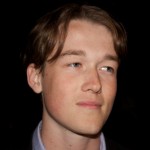 Ben Reynolds
Writer and Foreign Policy Analyst in New York
Ben Reynolds is a writer and foreign policy analyst based in New York. His commentary has appeared in a number of forums, including The Diplomat, Russia Today, and AAJ.
Feb 08, 2021

Trump made a show out of confronting opponents American or foreign. Though he made China a key opponent throughout his presidency, the fallout from his political movement in the U.S. could make repairing Sino-American relations a second priority in the next presidential term.

Aug 26, 2020

Private businesses are taking on massive amounts of debt, kicking the can down the road for an extreme depression later on. What both China and America need is a program of unprecedented public investment.

May 08, 2020

The pandemic is setting the stage for further debt issues in the Global South. With the U.S. and China being major global stakeholders, how they react to the growing need for aid matters.

Apr 24, 2020

In this time of economic instability, we can look to the past to understand how we got here, and what might come next for the shifting global economy. China and the U.S. are key players in shaping what comes next.

Apr 01, 2020

Like many countries, the U.S. was slow to accept the reality of COVID-19, but some have used racism and Sinophobia to deflect criticism for the country's missteps in handling the virus.

Feb 21, 2020

In addition to the devastating human toll of the coronavirus outbreak, the economic damage of a manufacturing shutdown in China is likely to be profound.

Feb 02, 2020

In the wake of rising U.S.-Iranian tension, there seems to be no clear path forward – and no clear winner. China stands to pluck the fruit of possible conflict in the region.

Dec 13, 2019

In order to outmaneuver the Trump administration and help reestablish the trade regime it prefers, the Chinese government simply needs to ask itself who really needs to worry more about turbulence in 2020.

Nov 27, 2019

As long as Chinese money continues flowing into Greece China's influence will continue to expand, raising U.S. fears of a further deterioration in NATO's southeastern flank.

Nov 01, 2019

The viewpoints of Washington and Beijing on technology and technology transfers are fundamentally opposed, and unless China hawks in the Trump administration accept this, the chances of a real deal will be low.