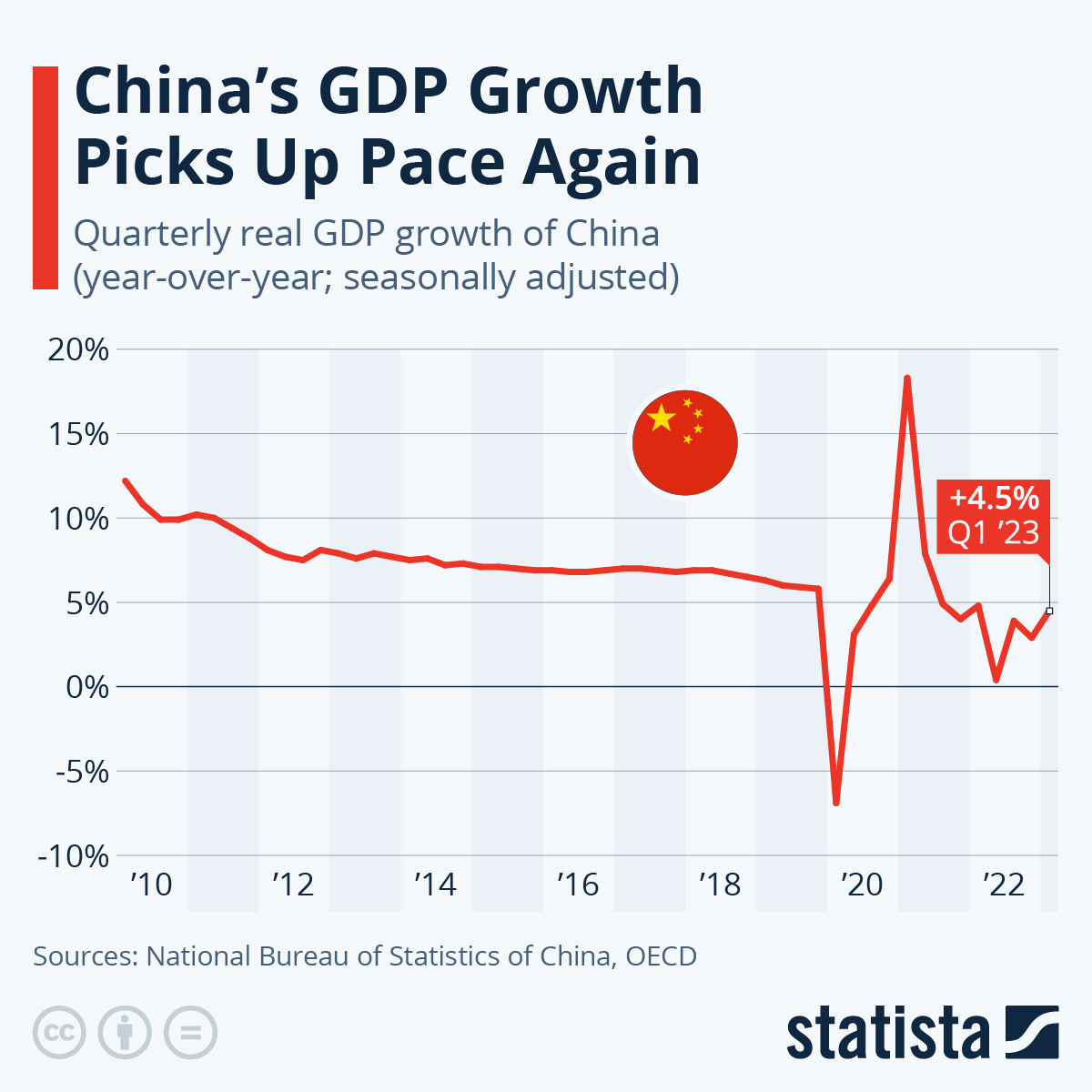 China and the United States have seen more high-level interactions in recent months, which helps promote the stability of bilateral relations. Although their presidents, Xi Jinping and Joe Biden, didn't meet at the summit of G20 leaders in New Delhi, India, Xi's visit to the U.S. in November is highly anticipated. In light of the upcoming U.S. presidential election, with all its associated political infighting, an improvement in Sino-U.S. ties will undoubtedly encounter more obstacles. So it is crucially important to seize the opportunity to alleviate the tensions between the two nations while the window is open.
One of the major issues affecting the future of China-U.S. relations is the argument about China's development prospects. Shortly before the visit to China of Gina Raimondo, the U.S. secretary of commerce, Biden, speaking at a political fundraiser in Utah, called the Chinese economy a "ticking time bomb."
"China was growing at 8 percent a year to maintain growth. Now close to 2 percent a year," he said.
A Reuters report noted that Biden made the remark based on China's weak economic growth, a consumer spending slowdown and declining factory prices, but he misstated the country's growth rate. In addition, U.S. Deputy Treasury Secretary Wally Adeyemo said recently that China's economic weakness has "global implications" and may cause difficulties for other countries reliant on the Chinese economy — in the developing world, in Asia and in Europe — but "the U.S. economy is well positioned to weather the headwinds this will create." The investments made through the 2021 American Rescue Plan, the Inflation Reduction Act and the Bipartisan Infrastructure Law will help carry the U.S. through the period of slower growth and demand in China, he said.
Biden made his comments at a time where some strategists in the U.S. and other Western countries have been hyping up the "China peak" theory, attempting to show the China-U.S. rivalry through the lens of China's development prospects. Michael Beckley, associate professor of political science at Tufts University, wrote that development in China will begin to stagnate in a few years because of the country's aging population, lack of resources, increasing fiscal pressure and decoupling from the West. China's rise will end, he added, and it won't overtake the U.S. in economic scale.
Under such circumstances, it will be difficult for China to maintain its economic attractiveness to other countries, he said. Moreover, China will become more "aggressive" because of its internal challenges. He called this situation the "peak power trap."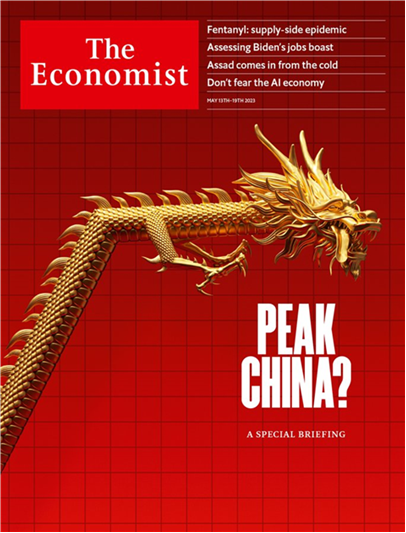 It should be noted that the "China peak" theory has many skeptics. "It is just as dangerous to underestimate Chinese power as it is to overestimate it," Harvard professor Joseph Nye wrote. "Discounting China's recent progress and future ambitions could lead the United States to squander its own long-term advantages."
Nye stressed that "U.S. efforts to deprive China of the most advanced semiconductors may slow this progress, but they will not end it."
Judging from a lengthy slate of indicators, China's position in the world economy cannot be overlooked. Its share of global manufacturing value-added was 31 percent in 2021 (up from 7 percent in 2000). Its share of global exports was 15 percent in 2022 (up from only 2 percent in 2000). Tom Orlik, chief economist for Bloomberg Economics, said China's rapid economic rise has not been achieved by "cheating the U.S." but by building on a billion-strong population. Its late start on development has brought many advantages, and Chinese policymakers have played their hands well, Orlik said.
Although many analysts note that India and several other countries have sprung up economically, China's advantages remain evident. Harvard professor Graham Allison argued that India faces many constraints in realizing its economic ambitions, one of which lies in its less-educated population. China graduates nearly twice as many STEM students as India, and the percentage of China's research and development spending is three times that of India. Last year, India's GDP was $3.4 trillion, while China's was $18.1 trillion. Moreover, China has an incomparable edge in infrastructure.
Even so, the "China peak" theory will incite negative perceptions of its development prospects, bringing pressure on China to stabilize its foreign trade and capital, expand its international trade cooperation and maintain its diplomatic ties. Without positive expectations, companies won't make long-term investment plans and the development of transnational relations in the long run will lose steam as a result.
According to the Financial Times, buyout groups struck deals worth $47 billion in China in 2021, which fell sharply to $2.4 billion in 2022. A few Western countries are also trying to drive foreign companies away from China, citing the "Taiwan Strait crisis" among other excuses.
Washington should take a rational look at the challenges confronting China. As the world's second-largest economy, China needs more time to walk out of the shocks brought by the COVID-19 pandemic. The sluggish economic recovery worldwide is making China's external environment worse. In particular, the ongoing decoupling or "de-risking" processes launched by the United States and some other Western nations are putting greater pressure on Chinese exports, as well as on investment in the country. In the long run, structural factors such as a shrinking working-age population will surely make it difficult for China to continue delivering high growth.
There is no doubt that a slowing Chinese economy is not a good thing for the global economy — or that of the U.S.
"Don't think of China's misfortunes as our good fortune," Bret Stephens, a New York Times opinion columnist wrote. "For the U.S. chipmaker Qualcomm, 64 percent of its sales last year came from China; for the German automaker Mercedes-Benz, 37 percent of its retail car sales were made there."
Although the economic interdependence of China and the U.S. cannot guarantee that no armed conflict will occur, weaker economic ties are likely to increase the risk of war. As Raimondo said during her China trip, trade relations between the two nations are a "ballast stone and stabilizing anchor. … An unstable economic relationship between China and the United States is bad for the world."