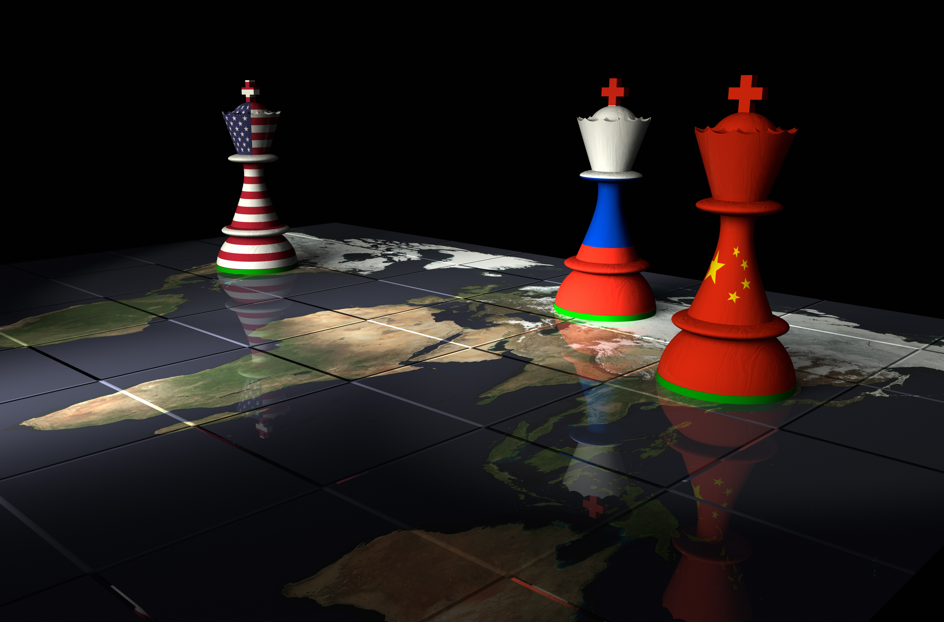 Since the Russia-Ukraine war broke out, Russia has been under unprecedented domestic and international pressure. To get rid of those pressures, it has imposed strict controls on public opinion at home, suppressing anti-war voices and introducing a series of plans to avert economic recession.
With pro-government oligarchs' active cooperation, the Russian economy and society don't look too bad. However, according to first-quarter data published by the authorities, the number of people with incomes below the poverty line reached 20.9 million, 69 percent higher than that at the end of 2021. The bigger trouble derives from external pressures, as almost all European countries have participated in sanctions against Russia to a varying extent and provided tremendous military aid to Ukraine.
Although Russia made military calculations before the war, the current outcome is not what it had anticipated. It has lost the capability, as the former Soviet Union once had, for manipulating international politics — that is, reducing external pressures by taking advantage of the German issue or the war in the Middle East or tapping the Warsaw Pact. Now it can only create, discover and grasp what opportunities it can to ease the pressure brought by the war in Ukraine.
Looking around at international political hot spots premised on relatively close transatlantic relations, the biggest possibility for Russia to offload the pressures of war lies in China opportunities. The following factors are in Russia's favor:
First, because of interference with Chinese sovereignty and domestic affairs, the momentum of development in China's relations with the United States and the West has stagnated, even reverted. If Western nations put more strategic resources into the Indo-Pacific region to contain China, Russia will be able to divert more military forces from its Far East and apply them to the war with Ukraine, seeking an ultimate win.
Second, opinion supporting a China-Russia alignment to confront the U.S. is gradually forming in China. U.S. and Western elites' radical moves on issues of Chinese sovereignty have accelerated the trend.
Third, Russia may offset pressure from Western sanctions with expanded economic and trade relations with China, and may be able to influence Chinese domestic and foreign policies through energy security.
Neo-conservatism in Russia has never allowed Russia to be a vassal state of any country, but it has no problem turning others into its own chess pieces. China-Russia trade from January and May grew 28.9 percent year on year, and 70 percent of Chinese imports from Russia wasa energy products. According to Russian media reports, Russian energy exports to China saw dramatic rises in the first five months, with electricity increasing 100 percent, oil jumping 55 percent (surpassing Saudi Arabia and becoming the largest supplier country) and natural gas rising by 60 percent over the same period last year.
While Russian energy won't make a decisive impact on Chinese energy security in the short term, if China takes into consideration the military conflicts that may arise with its moves to preserve sovereignty in the Indo-Pacific, Russian energy products could provide an important guarantee for China,. The autonomy of Chinese domestic and foreign policies would be reduced correspondingly.
Having been involved in historical competitions in Eurasia, from czarist Russia to the Soviet Union up to the present day, while paying exorbitant prices, Russia has always been able to grasp various opportunities and press Eastern and Western nations to compromise. It ultimately has preserved its own interests.
Then will Russia be able to seize the "China opportunity" and get rid of the pressure brought by the Ukraine war? This hinges on the concurrent functioning of two factors: One is the orientation of Western countries' China policies. At present, those of the U.S. and Western countries are at a stage of "strategic anxiety": They seek to contain China but don't want to give up relations altogether. Decision-makers may be keenly aware that suppressing or threatening China won't necessarily make things evolve in the direction they desire; instead it may make thing worse.
Second, China will not waver on its strategy of keeping a low profile and concentrating on its own pursuits. Keeping a low profile might seem like a passive tactic, but it is active from the perspective of the development interests China is after — quality economic development, complete order and the rule of law. Concentrating on its own pursuits means finding ways of peaceful coexistence through sustainable international cooperation, and achieving peace by reducing friction between competitors.
China-Russia relations are no doubt one of the most important major-country relationships in China's eyes. However, no matter the extent to which China-Russia ties develop, it will always be a dynamic process driven by the two countries' respective national interests. When their interests clash, even in the face of a common rival, fierce confrontation may occur between countries. For instance, even with the Sino-Soviet Treaty of Friendship, Alliance and Mutual Assistance, military conflicts occurred between China and the Soviet Union in China's Zhenbao Island and Terekty.
Therefore, establishing a China-Russia relationship that doesn't target any third parties and which features benign interaction is more consistent with the long-term interests of both countries.
As the Ukraine war drags on, the China policies of the U.S. and other Western countries may become more radical to coerce China into forsaking neutrality to end the war. But this could create an opportunity for Russia. Facing an increasingly complex, multilateral international environment, sticking to the strategy of maintaining a low profile and concentrating on its own business is more conducive to Chinese development interests. China opportunities should be development opportunities oriented toward all countries in the world and featuring mutual benefits and win-win outcomes, rather than becoming opportunities for other countries to transfer their own troubles.