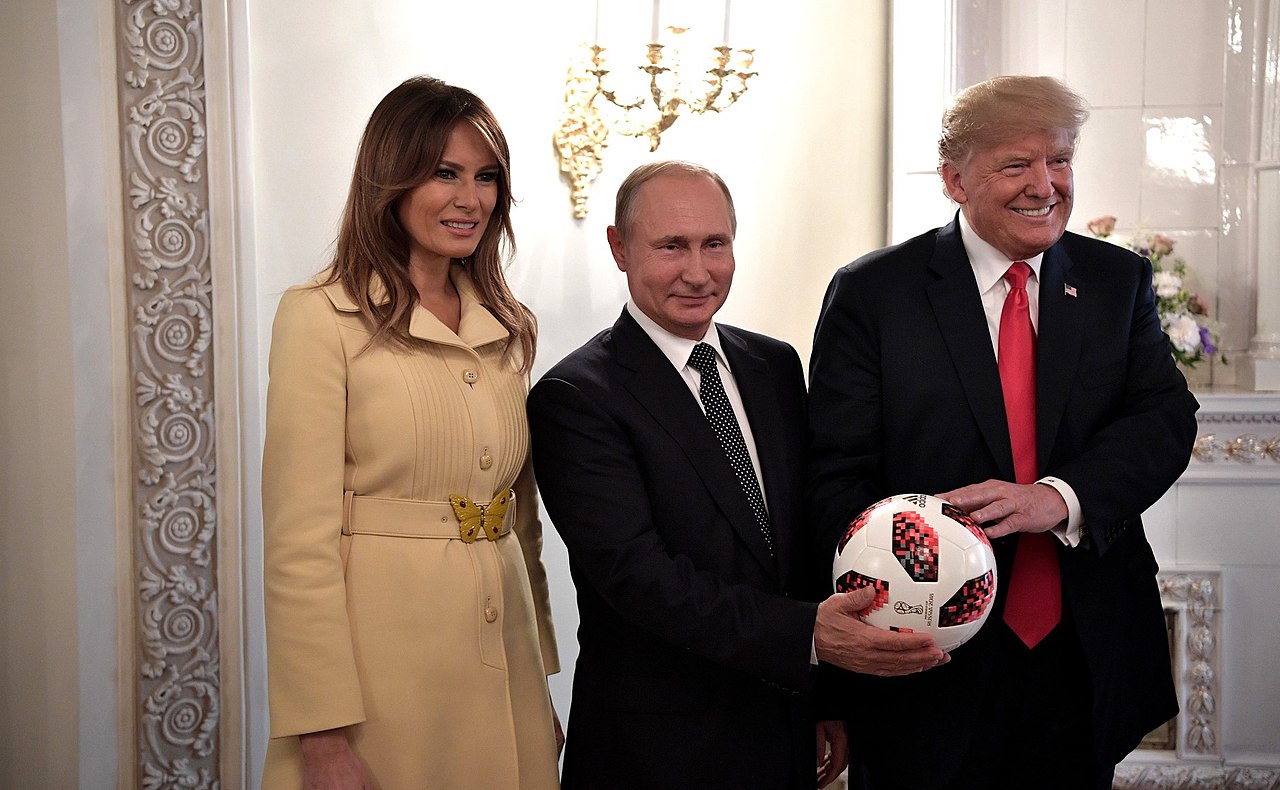 Less than one month after the Trump-Putin summit in Helsinki, the U.S. announced that it would impose new sanctions on Russia due to the "poisoning of a former Russian agent and his daughter" in the UK earlier this year.
The sanctions might be implemented in two steps in accordance with the Chemical and Biological Weapons Control and Warfare Elimination Act of 1991. The first batch of sanctions would target at U.S. dual use technologies that export to Russia and come into effect around August 22.
Whether to impose the second round of sanctions depends on Russia's actions in the 90 days after August 22. If Russia is no longer using chemical or biological weapons and will not do so in the future, it can avoid a new wave of U.S. sanctions. Otherwise, the U.S. will consider more sanctions as specified by the statute, and may consider banning Aeroflot flights to the United States.
The new sanctions will greatly jeopardize the constructive atmosphere of the Helsinki Summit. It is hard for Russia to swallow the bitter fruit and pretend nothing happened. If U.S. and Russia engage in a new vicious round of sanctions or quarreling, the outcome of the Helsinki summit will be undermined, and it will become empty talk.
For Putin, the sanctions would undermine his efforts to adjust Russia's economic development. One of the top priorities of Putin's new term is to boost the domestic economy and improve people's living standards. But Russia's economy is still facing numerous challenges and it is difficult for the country to fulfill the target of increasing its GDP per capita. Russia has been eager to gain more capital and technology, looking into any opportunities to repair its relations with the U.S. and encourage it to ease certain sanctions. Nevertheless, the recent wave of sanctions will undoubtedly turn Russia's rosy expectations before the summit into deep dismay and frustration.
Last year, also after Trump's meeting with Putin at G20, the bill containing sanctions against Russia passed Congress with overwhelming bipartisan support. The timing of sanctions, both after meetings between the two leaders, is not coincidence. It is closely related to the U.S. domestic politics which has poisoned the effects of the Helsinki summit and created tremendous troubles for Trump.
First, the claim of Russia's interference in the U.S. presidential election in 2016 has almost become the bipartisan consensus and political correctness in Washington. In such a context, the anti-Trump forces in the U.S. will not abandon the golden opportunity to constantly use the "Russia card" to impose pressure on Trump before the mid-term election.
Generally speaking, the frustrations of U.S. elites and the establishment on the Helsinki summit are largely due to two points. One is that Trump failed to hold his ground on the summit, especially when he played a strategy of ambiguity on the issue of Russia's interference in U.S. presidential election and even tried to defend Putin in public. Trump's soft and gentle attitude towards Russia backfired immediately, leading to bipartisan criticism domestically, which forced Trump to inch back and accept the U.S. intelligence community's conclusion on Russia's meddling in the 2016 election after he arrived back in Washington.
Another, is that Trump's one-on-one meeting in a room for more than two hours without his delegation has aroused widespread suspicion among U.S. allies over his relationship with Putin. For instance, the worst thing for Europe is that Trump's commitment to European security is wavering because of his attitude towards Russia. After the Cold War, without a Soviet Union to confront, one of the most significant points of maintaining NATO is to contain Russia by squeezing its strategic maneuvering space. What Europe fears this time is that Trump would seek or accept a "suspension for suspension" trade-off on NATO during his summit with Putin that the U.S. and Russia promise to cease their military exercises in Baltic countries and the Russian areas bordering NATO respectively.
The Russia investigation is still a Sword of Damocles hanging over Trump's head. The investigation led by Special Counsel Robert Mueller would probably last into 2019. The outcome of the upcoming elections is still hard to predict and if Democrats successfully flip Republican seats to take back the House or the Senate or both, and if Mueller's final report could provide solid evidence of Trump's treason, bribery, or other high crimes and misdemeanors, it will possibly kick off the impeachment process in Congress. Therefore, Trump has little room and motivation to improve U.S.-Russia relations until the end of the mid-term elections and that is also the reason why Putin's visit to U.S. is delayed to 2019 instead of this autumn, a politically sensitive moment in Washington.
Third, Congress has always been a constraint on Trump's power. It passed the Russia sanctions bill last year and most importantly revoked the presidential power to ease or lift sanctions against Russia. Currently it is impossible for Congress to lift sanctions on Russia when it continues to explore more ways to squeeze Trump's room to adjust U.S.-Russia policy. Recently, a bipartisan group of senators introduced legislation that would prevent Trump from leaving NATO without the Senate's consent, which is another example of Congress's determination to check Trump's presidential power on NATO and Russia issues.