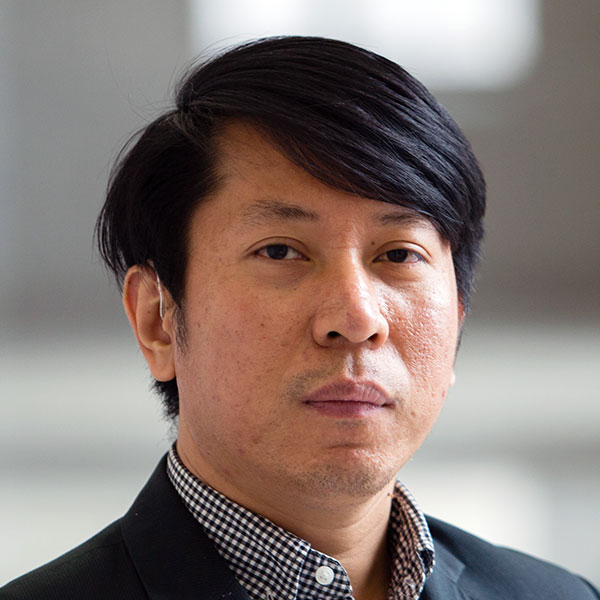 Lucio Blanco Pitlo III
Research Fellow, Asia-Pacific Pathways to Progress
Lucio Blanco Pitlo III is a Research Fellow at the Asia-Pacific Pathways to Progress Foundation and the University of the Philippines Korea Research Centre, Lecturer at the Chinese Studies Programme at Ateneo de Manila University, Contributing editor (Reviews) for the Asian Politics & Policy Journal and Board Member of the Philippine Association for China Studies.
Nov 07, 2018

President Xi visit caps two years of warming ties oriented towards dispute management, confidence-building, and expansion of economic, security and people-to-people connections.

Oct 18, 2018

As the Belt and Road Initiative enters its fifth year, the expansive initiative may find itself confronting five particular challenges.

Sep 13, 2018

Duterte's Asian tilt is not so much a reaction against the West as it is a recognition of economic and security dynamics.

Aug 31, 2018

The agreement for a single draft text as the basis for further negotiations for a Code of Conduct (COC) is a significant milestone in the long-running South China Sea saga, argues Lucio Blanco Pitlo III.

Aug 01, 2018

Recent events have suggested that the decades-old U.S. policy of accommodation toward China is giving way to greater pushback against Beijing's advances. However, disproportionate pushback may inject instability into the world's most important bilateral relationship. Demonstrating competent leadership by leaving room for a negotiated solution is crucial.

Apr 06, 2018

The use of tariffs to address the United States' trade imbalance with key trade partners will hamper longstanding U.S. economic leadership. For the U.S., addressing the trade imbalance and reviving U.S. manufacturing should not come at the expense of disrupting the established economic trade order and heightening perceptions of American exceptionalism among U.S. allies.

Mar 16, 2018

Cooper and Douglas presented four visions of U.S. strategy towards China: primacy, balance, concert and integration. President Trump's persona, rhetoric and actions suggest that he will lean more towards primacy with an element of balance in dealing with China. Primacy and balance constitute viable strategies in dealing with an emerging rival, but over reliance on these two unnecessarily limits U.S. foreign policy maneuverability and poses serious danger.

Feb 08, 2018

Xi's report to the 19th Party Congress outlined promising opportunities for China to play ever greater constructive and positive roles for the world. However, making those contributions will not be without challenges, and the manner and motives behind such efforts will always be under scrutiny.

Jan 09, 2018

Concern over the Democratic People's Republic of Korea's nuclear and missile tests and combating terrorism and extremism constitute two of the key security issues discussed in the recently concluded 31st ASEAN and Related Summits held last November in Manila.

Dec 22, 2017

President Trump's attendance at the recently concluded ASEAN Related Summits held in Manila suggests continued U.S. interest in a region touted as among the key engines of global economic growth and development. This is crucial as ASEAN celebrates its golden anniversary amidst fast changing regional dynamics.