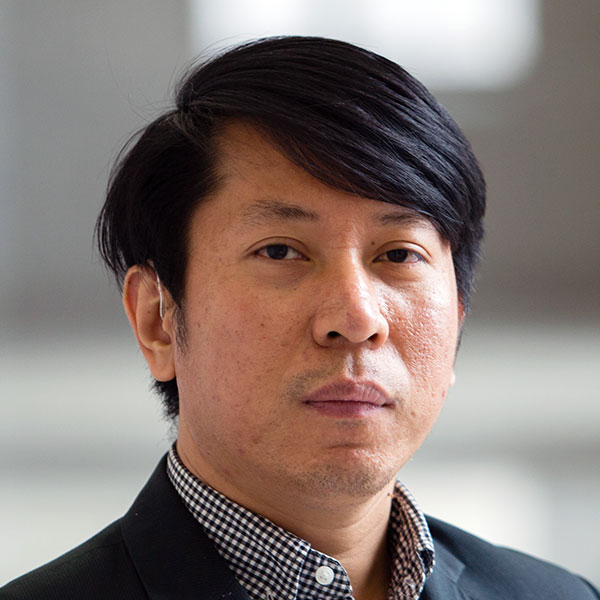 Lucio Blanco Pitlo III
Research Fellow, Asia-Pacific Pathways to Progress
Lucio Blanco Pitlo III is a Research Fellow at the Asia-Pacific Pathways to Progress Foundation and the University of the Philippines Korea Research Centre, Lecturer at the Chinese Studies Programme at Ateneo de Manila University, Contributing editor (Reviews) for the Asian Politics & Policy Journal and Board Member of the Philippine Association for China Studies.
Dec 01, 2017

The resurgence of China creates opportunities for partnership in delivering public goods and sharing the burden of maintaining the global economic and security order. However, China's rise also brings challenges to traditional U.S. primacy and leadership, especially if such leadership cannot be shared.

Oct 24, 2017

Most of the living and non-living resources in South China Sea are clustered in near coastal waters of littoral states and such resource mapping has far reaching implications in terms of defining potential areas for joint development. Creating potential for joint development of resources between China and the Philippines would put a premium on economic cooperation which has been actively pursued by the Duterte government. While public acceptance and legal challenges remain, it ultimately will be a political exercise of defining national interests and calculating domestic and international responses.

Aug 22, 2017

ASEAN meetings almost always generate expectations of raising the South China Sea (SCS) disputes to the point where the success of the meeting boils down to how tough the adopted language is in the final official statements. Considering the breadth and depth of issues covered by ASEAN in its annual meetings, such reduction is unfortunate and unfair.

Jun 22, 2017

As things stand, with four more years of the Trump Administration, China will have the field wide open for its continued ascent into global power. However, China should be wary of the dangers posed by overconfidence, great power chauvinism and a growing sense of entitlement that unbridled nationalism and unchecked leadership may breed.

Jun 05, 2017

The first meeting of the biannual bilateral consultation mechanism to manage the South China Sea disputes, which is hoped to have a positive cascading effect on the early conclusion for a regional Code of Conduct on the disputed sea. Hints of possible cooperation in non-traditional security can be gleaned from President Duterte's interest to welcome Chinese presence in the Sulu Sea to help address maritime piracy and armed sea robbery.

Apr 27, 2017

Although many criticize Philippine President Duterte's apparent flip-flopping and unpredictable foreign policy, a careful look will reveal several emerging consistencies in evolving Philippine diplomacy, notably expanding economic ties with China, downplaying security ties with U.S., and managing regional disputes. Furthermore, given evolving regional and global dynamics, President Duterte's foreign policy ambiguity reflects regional state practice and may actually benefit the Philippines.

Nov 16, 2016

Under Duterte's administration, the Philippines are moving toward major policy shifts, particularly in regards to U.S. and China relations. China is an emerging outbound investor with a demonstrated financial, technological, and engineering capacity to accomplish major infrastructure projects, such as railways, which can have a transformative impact on Philippine economic development. The U.S. has become a quieter ally in the region, and other regional states have long been diversifying both their economic and security partners to spread risk and to avoid getting entangled in big power tussles. Duterte is following these initiatives now, as well.

Oct 17, 2016

Track II diplomacy's results remain mixed, but it takes only one successful attempt to provide concrete and specific agenda items for formal talks. It is within this lens that the Ramos-Fu August 2016 meeting in Hong Kong could be appreciated.

Aug 15, 2016

Connectivity is a shared interest for China and Southeast Asia, and the Maritime Silk Road represents part of the continuing efforts to highlight this. Southeast Asia is important for China's neighborhood and periphery diplomacy; hence the management or resolution of regional concerns represents a continuing challenge for Chinese foreign policy.

Jul 18, 2016

All eyes are on the Philippines and China to see how these two states will behave now that a milestone decision on the three-year landmark dispute case has been rendered. From the Philippines' side, it is important to decouple national interests from great power rivalry or from abstract principles like freedom of navigation. The arbitration decision may not compel China to action in the immediate term, but will contribute to lingering suspicions about China's real intentions in its near seas.