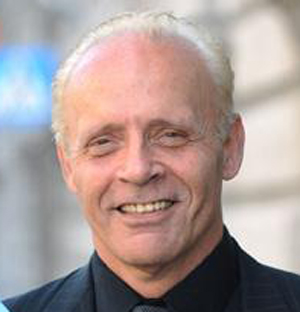 Dan Steinbock
Founder, Difference Group
Dr. Dan Steinbock is an internationally recognized strategist of the multipolar world and the founder of Difference Group. He has served at the India, China and America Institute (USA), Shanghai Institutes for International Studies (China) and the EU Center (Singapore). For more, see https://www.differencegroup.net
Jan 23, 2020

The assassination of Major General Soleimani reflects regime change operations that have taken a perilous turn in a volatile region.

Nov 08, 2019

In the early 2000s, the BRIC economies were projected to surpass the advanced G6 economies by the early 2030s. Today, the huge potential of emerging economies prevails, but the pace has slowed and country trajectories have diverged, thanks to geopolitics.

Oct 10, 2019

Recently, many countries in Asia have suffered from deadly and costly epidemics. While globalization and climate change may play a causal role, germ geopolitics cannot be excluded any longer.

Aug 29, 2019

In the coming months, some of the worst collateral damage of US tariff wars will occur in sub-Saharan Africa. The adverse impact is likely to be aggravated by US protectionism, which shuns economic integration in Africa.

Jun 08, 2019

In the Shangri-La Summit, the Trump administration introduced a new, muscular Indo-Pacific strategy, which is fueled by private interests and foreign governments - not the interests of the US, China or emerging Asia.

May 03, 2019

Starting in May, the White House hopes to extinguish Iran's oil exports. However, any destabilization may prove counter-productive and cause long-term damage to the United States, the region, and global prospects.

Apr 11, 2019

In the contested South China Sea, there are increasing concerns about public agendas fueled by private interests. The structures of Albert del Rosario's think-tank and its many bedfellows are a case in point.

Feb 11, 2019

In the postwar era, the multilateral development banks were created to facilitate global trade. Today, they are 'America First' targets.

Jan 09, 2019

Recently, the White House released its new U.S. Africa strategy, which seeks militarization and portrays China as a threat. This is misguided. Africa can greatly benefit from Chinese and U.S. economic development.