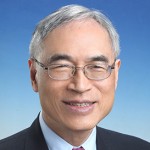 Lawrence Lau
Ralph and Claire Landau Professor of Economics, CUHK
Lawrence J. Lau is Ralph and Claire Landau Professor of Economics, The Chinese University of Hong Kong, and Kwoh-Ting Li Professor in Economic Development, Emeritus, Stanford University.
Jun 23, 2022

In the short run, all increases in government expenditures have the same macroeconomic effects on both GDP and employment. However, in the long run, increases in real fixed-assets investments augment the real capital stock and increase the real GDP, whereas increases in consumption due to increases in disposable income through, for example, tax cuts and transfer payments, generate no direct lasting benefits. Infrastructural investment, which is often needed for the provision of public goods, can generate benefits that can be widely shared in the economy even though they cannot be fully captured or internalised by the projects themselves.

Jun 23, 2022

In economics, a public good is usually defined as a product or service that is openly available to be enjoyed by all members of a society. The Encyclopaedia Britannica defines a public good to be a product or service that is non-excludable and non-depletable (or "non-rivalrous"). Examples of such public goods include law enforcement, national defence, a stable local currency, and clean air and water. The elimination of a public bad, such as air pollution, is also a public good. The definition of a "public good" used in this article is slightly generalised to include potentially rivalrous goods, such as a seat on a train, so long as it is non-excludable ex ante. Basic education is a public good that is generally non-rivalrous; whereas mass transit is a public good that can at times be rivalrous.

Jun 23, 2022

On May 5, Professor Laurence J. Lau, Ralph and Claire Landau Professor of Economics of the Chinese University of Hong Kong delivered a lecture with the same title during an online session hosted by the China Center of the Jesus College of Cambridge University. Professor Lau has kindly provided China-US Focus with an edited text of the lecture in which he addresses the role of public goods - education, public health, elderly care, basic research, infrastructure, social safety net, and alleviation of poverty - in China's social and economic development over the past seven decades. Professor Lau argues that increasing provision of public goods is consistent with China's strategy of "dual circulation development as well as its "common prosperity" policy, and could be a significant source of growth in demand in both consumption and investment that is essential to China's continued prosperity. The following is part one of the lecture.

Feb 24, 2022

Unlike Britain and the United States, China actually walks the walk of human rights. It doesn't merely talk the talk. What the Chinese mainland has taught us is that the zero-COVID policy is the most effective solution for avoiding deaths.

Jan 18, 2022

The future looks bright, but China must maintain economic openness. Its average real rate of growth is likely to be around 6 percent. Meanwhile, rationality will prevail and a hot war with the U.S. will be avoided.

Dec 02, 2021

Containment or isolation of the Chinese economy makes little sense because it means all countries will lose out from the reversing of globalization.

Jan 30, 2021

Interview with Lawrence Lau SPEAKERS: Lawrence Lau, Zhiguo HeLawrence Lau:It is my honor and a pleasure to be here today. And the topic I'm going to speak on is

Oct 12, 2020

The country's biggest risk today is economic isolation from the rest of the world. It must continue to participate actively in the world economy and contribute what it can. Total self-sufficiency is possible for China only with a decline in its standard of living.

Jun 10, 2020

A great deal of interest is focussed on the level of Chinese real GDP in 2020. The Chinese GDP in 2020 depends crucially on two developments—the speed of the economic recovery from the COVID-19 epidemic and the availability of additional economic stimulus.

Mar 02, 2020

Just as the COVID-2019 epidemic appears to be under control in China, new and serious outbreaks have occurred in South Korea, Italy, Japan, Iran and elsewhere. The virus seems to be ubiquitous and unstoppable. While I am hopeful that the epidemic in China will be over by the end of March, I begin to worry about the possibility of overseas visitors to China bringing the COVID-2019 virus back, starting another episode of the epidemic again. China cannot afford to have its hard-won and costly victory over the COVID-2019 virus annulled by a few infected visitors from abroad.